CATL makes appearance on battery-swap stage
Share - WeChat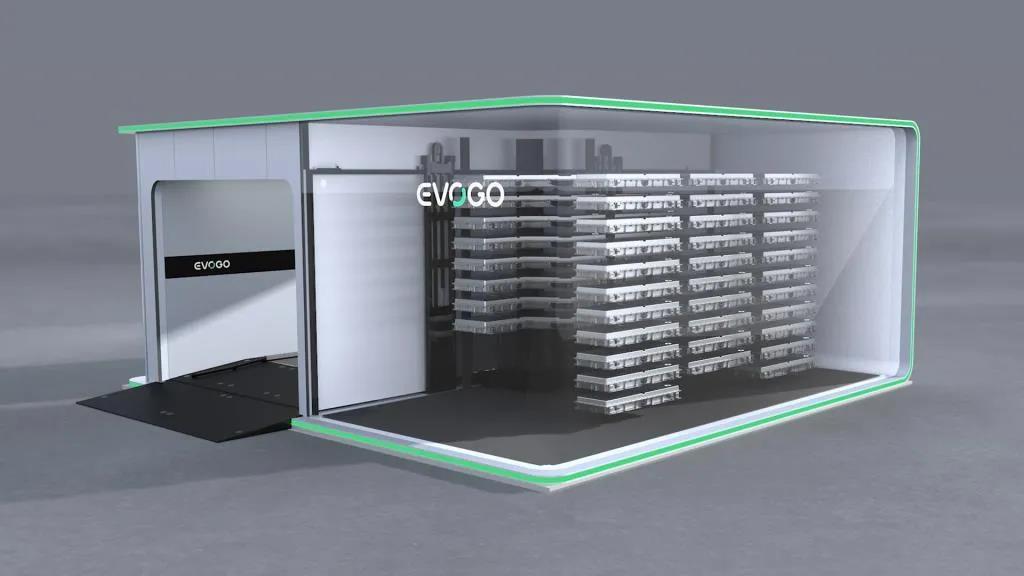 Contemporary Amperex Energy Service Technology Ltd, a subsidiary of battery giant Contemporary Amperex Technology Co Ltd, launched its game-changing battery swap services for new energy vehicles in 10 cities on Tuesday to meet booming NEV development in the country.
The new services, dubbed EVOGO, enable users to rent and directly change their batteries in the company's fast battery-swap stations. Users are also free to combine several battery blocks at the same time if they have to drive for longer trips.
The battery-swap station, the size of three parking spaces, houses 48 battery blocks each and allows one-minute swap for a single battery block. The company offers a variety of swap stations to suit climates in different regions.
CATL confirmed to China Daily that the new services will be open to all automakers. The company introduced the battery swapping version of FAW Group's Bestune NAT multipurpose vehicle and said more models will be included in the future.
According to Chen Weifeng, general manager of CAES, the battery is currently compatible with 80 percent of global battery electric vehicles, and will be compatible with all BEV models over the next three years globally.
"The new solution is to solve the problems of range anxiety, inconvenience of refueling and high total cost of ownership. As a business model of sharing and providing good services to our customers, we consider the battery a shared product instead of a consumer product for personal use," Chen said.
Industry experts said the move by CATL shows its ambition of grabbing more of the market for accelerated development of new energy vehicles.
China's NEV consumption has maintained strong momentum in recent years. More than 3.52 million electric cars and plug-in hybrids were sold in 2021, the fastest growth rate since 2016, said the Ministry of Industry and Information Technology.
The MIIT also said that by the end of 2021, the country had built 75,000 charging stations, 2.617 million charging piles and 1,298 battery-swap stations. The ministry started the promotion of battery-swap business models for NEVs in October, with 11 cities like Beijing, Nanjing, Wuhan and Hefei being the first batch of trial cities.
However, Zhang Xiang, an auto expert and a researcher from the North China University of Technology, said that the new business model still faces many challenges going forward.
"There isn't a uniform standard for the battery models and packs of different car brands. Also, many automakers are unwilling to launch standardized battery packs due to profitability concerns, meaning that many cars don't support battery swapping," Zhang said.