Cai claims seventh crystal globe
Share - WeChat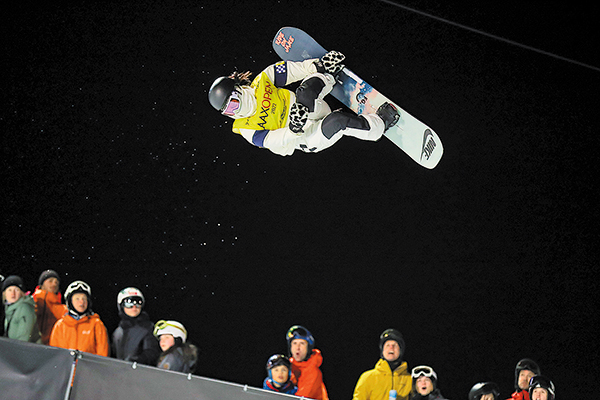 Despite missing out on the podium at her final World Cup leg this season, Chinese halfpipe snowboarder Cai Xuetong still heads into the Beijing Olympics as a medal favorite after topping the season standings for a seventh time.
Cai, a two-time world champion, wrapped up her World Cup campaign on Saturday with a seventh-place finish at the Laax Open in Switzerland. That was enough to claim the crystal globe trophy awarded to the season winner for a seventh time thanks to the gold and silver medals she won at the series' first two stops in the United States.
"Physically and mentally I am alright. Today was just a bad day for me, nothing special," Cai said of her two error-ridden runs in Saturday's final.
Another two Chinese riders, youngster Wu Shaotong and Olympic silver medalist Liu Jiayu, finished sixth and last respectively in the eight-woman final after both fell on a couple of tricks.
Defending Olympic champion Chloe Kim of the United States proved she remains the one to beat in the event after retaining her title at the Swiss resort with a smooth first run that scored 90.25 points for a string of dazzling tricks, including a frontside 1080 tail, a cab 900 melon and a switch backside 540 weddle.
With 36 World Cup points earned from Laax, Cai's total of 215 was enough to fend off Japan's Sena Tomita (190) for the overall season title.
Cai's consistency, underlined by her podium finishes at Copper Mountain, Colorado, and Mammoth, California, bodes well for the 28-year-old's bid to win her first Olympic medal at her fourth Games in Beijing next month.
On the men's side, Japanese rider Ayumu Hirano claimed his second straight Cup win with a monstrous first run that scored a dominating 93.25 points, cementing his status as the hot favorite for gold in Beijing.
However, American great Shaun White stole the show, with the veteran's bronze almost certainly securing his fifth Olympic trip.
The three-time Olympic champion, 35, scored 84 points to show that he remains a medal contender against his much younger rivals.