Pick of the flicks
Share - WeChat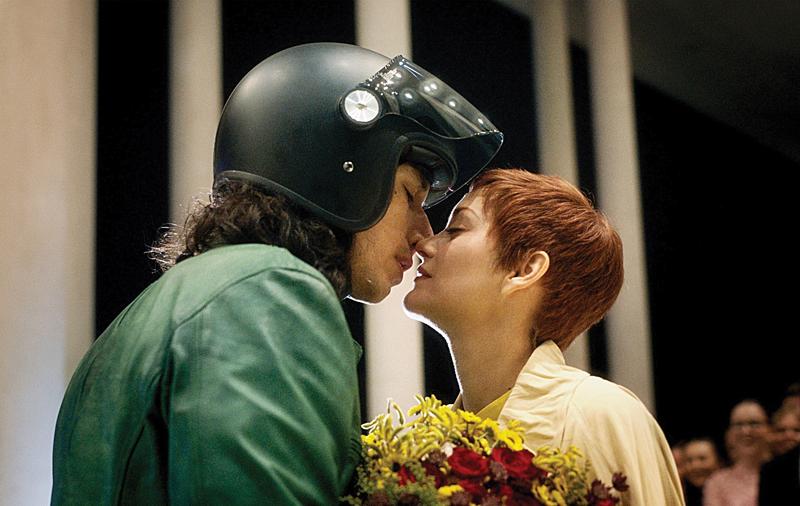 Until cinemas reopen in Hong Kong, it might make sense to revisit some of last year's best releases, especially those that fell under the radar. As we wait for Steven Spielberg's West Side Story to release in theaters, why not check out another musical or two? Jon M. Chu's underperforming screen adaptation of Lin-Manuel Miranda's In the Heights can be accessed on Apple TV+ and Google Play. The entirely singalong-able story of a blazing hot weekend in the lives of a clutch of interconnected friends and family draws on classic Broadway. There is also Leos Carax's love-it-or-loathe-it showbiz fable, Annette, with music by art-rock duo Sparks, replete with the filmmaker's trademark innovation and weirdness.
It was also a strong year for docs, among them Man Lim-chung's Keep Rolling which profiles Hong Kong director Ann Hui. The film provides context for one of the city's great cinematic ambassadors as well as a portrait of Hui as a person, not just an artist.
In Nobody, mousey, retiring family man Hutch Mansell unleashes his inner John Wick after a home invasion and robbery. Director Ilya Naishuller has followed up his POV experiment, Hardcore Henry (2015), with this stylish, relentless B-thriller. Bob Odenkirk (Breaking Bad, Better Call Saul) brilliantly plays against type and is at the center of the year's best public-transit throwdown.

John Krasinski's A Quiet Place Part II is a better film than the original, opening up the post-apocalyptic world while switching up the family dynamic. And M. Night Shyamalan
is a wonderful stylist and among the most creative minds working today. His latest outing, Old, is an intimate creeper about an idyllic island with a dark secret. The film is divisive, audaciously absurd and a dense meditation on mortality.
In sci-fi, Arrival mastermind Denis Villeneuve wrangled Frank Herbert's seminal 1965 novel, Dune, onto the screen with a combination of ideal casting (Timothée Chalamet is perfect as an entitled fop), reverence for the source material and a willingness to be narratively ruthless. Epic in scope and ambition, the 2021 adaptation is a truly majestic saga. Rounding out the year's genre highlights is the best superhero movie of 2021: James Gunn's irreverent The Suicide Squad. The covert-mission adventure of the anti-Justice League is willfully offensive, nihilistic, violent and hilarious, with an obvious adoration for the comics. This is an overlooked production deserving of an audience, if only for Sylvester Stallone's brilliant voicing of King Shark.
On the drama front, Ridley Scott did himself no favors by whining about millennials, but The Last Duel was always going to be a hard sell. The true story of a noblewoman who defies authority and demands justice after she's raped gets the Rashomon treatment. Medieval in setting and modern in spirit, it's one of Scott's bests in years. And Ben Affleck steals the show as a bored aristocrat, reminding us why he's a movie star. The Power of the Dog marks Jane Campion's return to cinema after nearly 12 years. Benedict Cumberbatch stars as the toxic, 1920s Montana rancher Phil Burbank, who poisons everything he touches. The director's layered deconstruction of masculinity is masterful.
All 10 films are available to buy or rent through Amazon Prime, Apple TV+, Disney+, Google Play, Netflix and/or Now E.