Zero-COVID policy keeps pandemic under control
Share - WeChat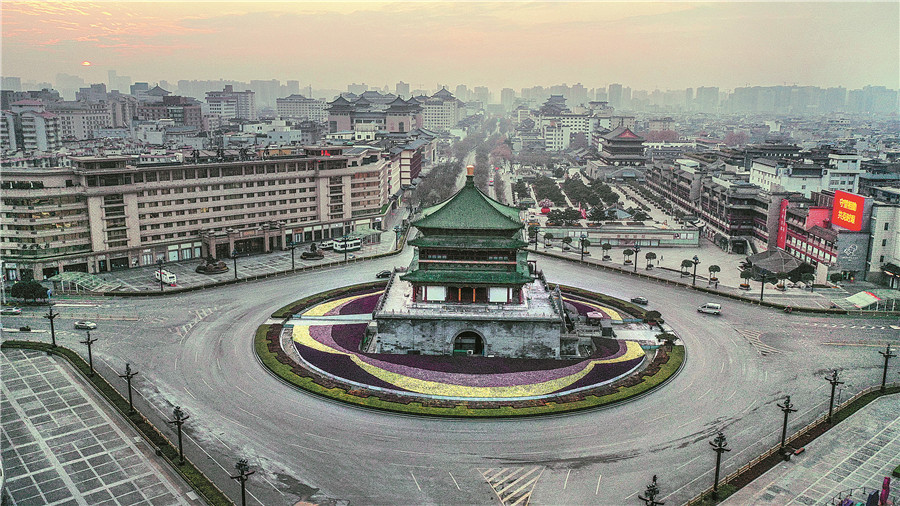 Country to continue with strategy as contagious variant sweeps world
China will continue with its zero-COVID-19 policy, which has proved effective and is gaining wider international recognition amid emergence of the Omicron variant, according to officials and experts.
The nation has seen more than 40 locally transmitted outbreaks since bringing the COVID-19 outbreak under control in Wuhan, capital of Hubei province, and throughout the province. These outbreaks were caused by imported infections, according to health authorities.
Liang Wannian, head of the National Health Commission's COVID-19 leading task force, said China adopted the "dynamic zero-infections policy" in August.
"Under the overarching goal of preventing imported infections and domestic flare-ups, this policy means that when a new local outbreak occurs, measures will be taken to promptly stem the spread of the virus and clear new infections," he said.
"This approach is the best option and the guiding principle of China's disease control work. We must resolutely adhere to the policy and protect the health and safety of the population as the top priority."
Wu Zunyou, chief epidemiologist at the Chinese Center for Disease Control and Prevention, said the strategy of swiftly dealing with new outbreaks can protect most regions of China against the virus, ensure people live normal lives and that production can continue.
"This policy has had significant results," he said. "Most regions on the Chinese mainland are free of COVID-19 infections, and new cases are either detected among incoming passengers or brought in by cargo from overseas."
In late November, Wu forecast that without these stringent measures, and as the virus rampaged across the world, China would have experienced some 47.8 million infections and 950,000 related deaths if the infection and death rates were on par with the global average.
As the Omicron variant spreads rapidly across the world, prompting many countries to reimpose border closures and travel curbs, experts said the success of China's policy has become even more evident.
In an interview with Bloomberg, Huang Yanzhong, a senior fellow for global health at the Council on Foreign Relations, which is based in New York, said the Omicron variant was a "booster shot" for the zero-COVID policy.
He added that efforts by some Western countries to reinstate COVID-19 restrictions have undermined their claims that the approach adopted by China is not sustainable.
Martin Jacques, a well-known scholar from the United Kingdom and a former senior fellow at Cambridge University's Department of Politics and International Studies, said on Twitter that Western nations, despite their dismal performances in dealing with the virus, are questioning the effective work performed by China.
"Omicron arrives. Up go the restrictions. Panic stations. And China is sitting pretty. When will they learn-from China," he said in a post in late November.