Chinese drama Song of Glory wins global glory at Emmy
Share - WeChat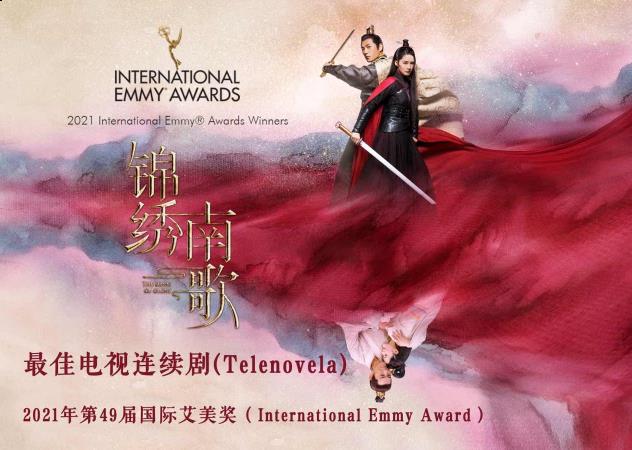 Chinese costume drama Song of Glory recently won the best telenovela award at the 49th International Emmy Awards, becoming the country's first drama series to win the honor.
The story is set in the Southern and Northern Dynasties (420-581). It's about how the courageous heroine falls in love with a wise official who cares about the masses' well-being. They work together amid all the hardships to protect their country and people, ushering in a period of peace and prosperity.
The drama, starring Chinese actor Qin Hao and actress Li Qin, is produced by Huace Group, a film and television production company based in Hangzhou, Zhejiang province, which has been actively promoting cultural exchanges among countries involved in the Belt and Road Initiative. The company has sold high-quality Chinese dramas it produces to more than 180 countries and regions around the globe.
"It's our mission to produce drama series that enjoy world-wide popularity," said Zhao Yifang, founder and president of the company.
Most Popular