SOEs ramp up reform to better fulfill three-year action plan
Share - WeChat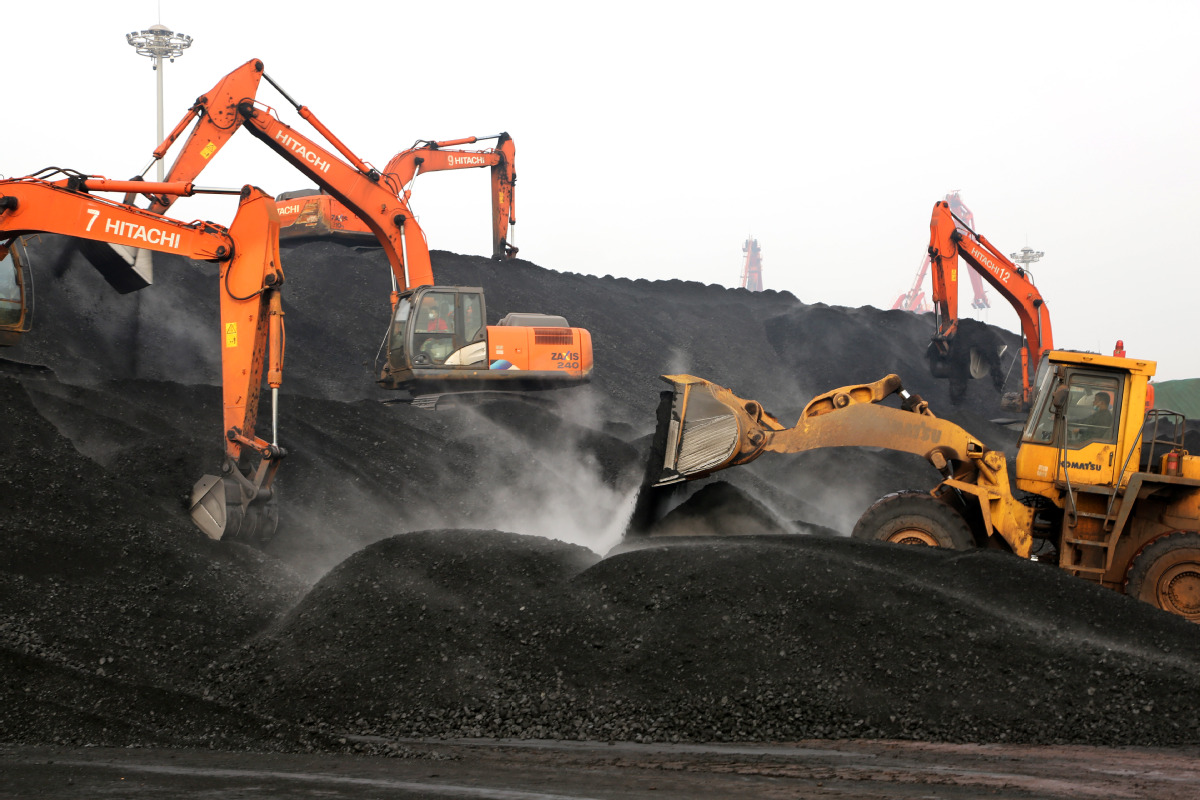 In-depth business integration in key areas major task in achieving goals
China's centrally administered State-owned enterprises in various sectors, including rare earth and coal, have promoted in-depth business integration this year and will continue such efforts next year to fully achieve the goals outlined by a three-year action plan (2020-22) guiding SOEs to deepen reform, better adapt to market-oriented norms and ramp up mixed-ownership efforts actively and steadily, an official said.
The central SOEs have taken a series of measures to promote strategic restructuring and business integration this year, Hao Peng, chairman of the State-owned Assets Supervision and Administration Commission, said during a meeting on Saturday.
Central SOEs in the sectors of rare earth and coal have seen in-depth integration, and projects related to logistics big data platforms and ocean engineering equipment innovation platforms have seen tangible progress, Hao said.
More rights to explore and mine rare earth resources should be given to companies in an appropriate and orderly manner, and the government should improve management in resources control so as to have better oversight of the total reserves of rare earth resources, Chang Guowu, deputy head of the raw material industry at the Ministry of Industry and Information Technology, said in a forum on Monday.
So far, central SOEs have achieved 70 percent of the goals in the three-year action plan, Hao said.
According to SASAC, central SOEs saw robust growth in net profit in the first 11 months, having expanded to 1.75 trillion yuan ($274.94 billion), which Hao said is partly due to the better performance of those central SOEs in areas of petroleum, petrochemicals, steel, and coal.
In the January-November period, central SOEs injected 122.15 billion yuan of high-quality assets into their listed units and boosted their competitiveness. Central SOEs reported equity financing of 198.69 billion yuan via listed units, SASAC said.
Going forward, SASAC will work to ensure that goals outlined by the three-year action plan will be fully achieved by the end of next year. Hao said central SOEs should focus on business operations with a priority on stable growth.
In addition, the central SOEs should work to resolve various risks, reduce the scale of perpetual bonds in an orderly manner, and bring the debt ratio of highly indebted subsidiaries to a reasonable level as soon as possible, Hao said.
Efforts should also be made to promote the increase of domestic oil and gas reserves and production, improve the ability to manage oil, gas and coal resources, and accelerate the integration of iron ore resources next year, Hao added.