Five provinces criticized for high emissions
Share - WeChat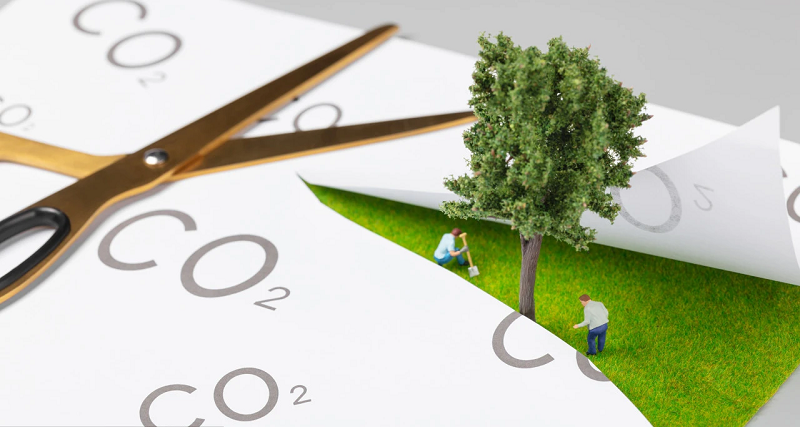 Central government lists smokestack projects as key targets for inspection
Environmental inspections from the central government have criticized five provinces for violations in projects with high energy consumption and emissions, according to reports made public on Sunday and Monday by the Ministry of Ecology and Environment, where the inspection office is based.
During the fourth batch of regions covered by the second round of the inspection, the five provinces-Shandong, Sichuan, Guangdong, Hubei and Jilin-were inspected for one month starting in late August.
Staffed by public servants from the ministry, inspection teams are usually led by ministerial-level officials, and inspectors report to a central leading group headed by Vice-Premier Han Zheng.
Smokestack projects were listed as key targets for inspection shortly after the country announced its targets for peaking carbon dioxide emissions before 2030 and realizing carbon neutrality before 2060.
Since then, inspectors have exposed 71 typical cases, of which 11 involved smokestack projects.
Previously, many areas had been criticized for haphazard development of the projects.
"In Shandong, there are prominent violations related to projects with high energy consumption and emissions in some areas," the inspection report for the province said, adding that of the 206 smokestack projects the province has constructed since 2018, violations were found in 114.
"The province's department of industry and information technology didn't make efforts to control violations during the growth of production capacity. Nor did it strive to regulate the capacity that already existed," it said.
It said that, for example, without passing all necessary official procedures, Jining and Taian cities increased annual coking production capacity by 2.6 million and 4 million metric tons, respectively.
Local governments in Guangdong province were also blamed for impulsively bringing in smokestack projects.
Since 2020, the province has started or completed the construction of 121 projects that need to consume over 10,000 tons of standard coal annually.
Of those, over one-third were found without passing official examinations for energy conservation, according to the report.
For example, though the construction of a stainless-steel plate project with an annual capacity of 250,000 tons has almost been completed in Yangjiang city, the local government claimed that the project was still in its planning stage.
The five regions were asked to draft rectification plans as soon as possible and hand the plans to the Central Committee of the Communist Party of China and the State Council, the country's Cabinet, within 30 days.
They also need to make public how they have implemented the plans, according to the ministry.