The green guardian
Share - WeChat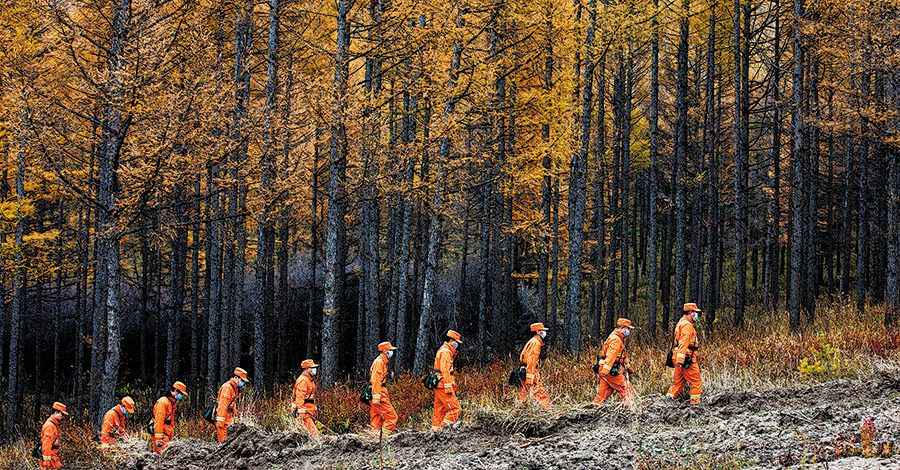 In 59 years, the people of Saihanba have created the miracle of "daring to challenge the heaven and earth"; in 59 years, the people of Saihanba have interpreted by their practical actions the development concept of "lucid waters and lush mountains are invaluable assets"; in 59 years, the people of Saihanba have been forging the spirit of "staying true to our original aspiration and founding mission, and working hard to improve the environment".
In October, the cold wind blowing from Siberia has dyed Saihanba golden.
From Beijing, more than 400 kilometers away, all the way up north, the temperature gradually drops, and the scenery outside the car window is constantly changing.
Houses scattered randomly along the road are left behind, and the larch in the mountains tries to become active protagonist. With the continuous changes of road signs and the emergence of fire prevention warnings, Saihanba, known as the "miracle on earth", begins to come into view.
In Mongolian, Saihanba means beautiful high mountains.