'Virtuous cycle' may lead to support for housing
Share - WeChat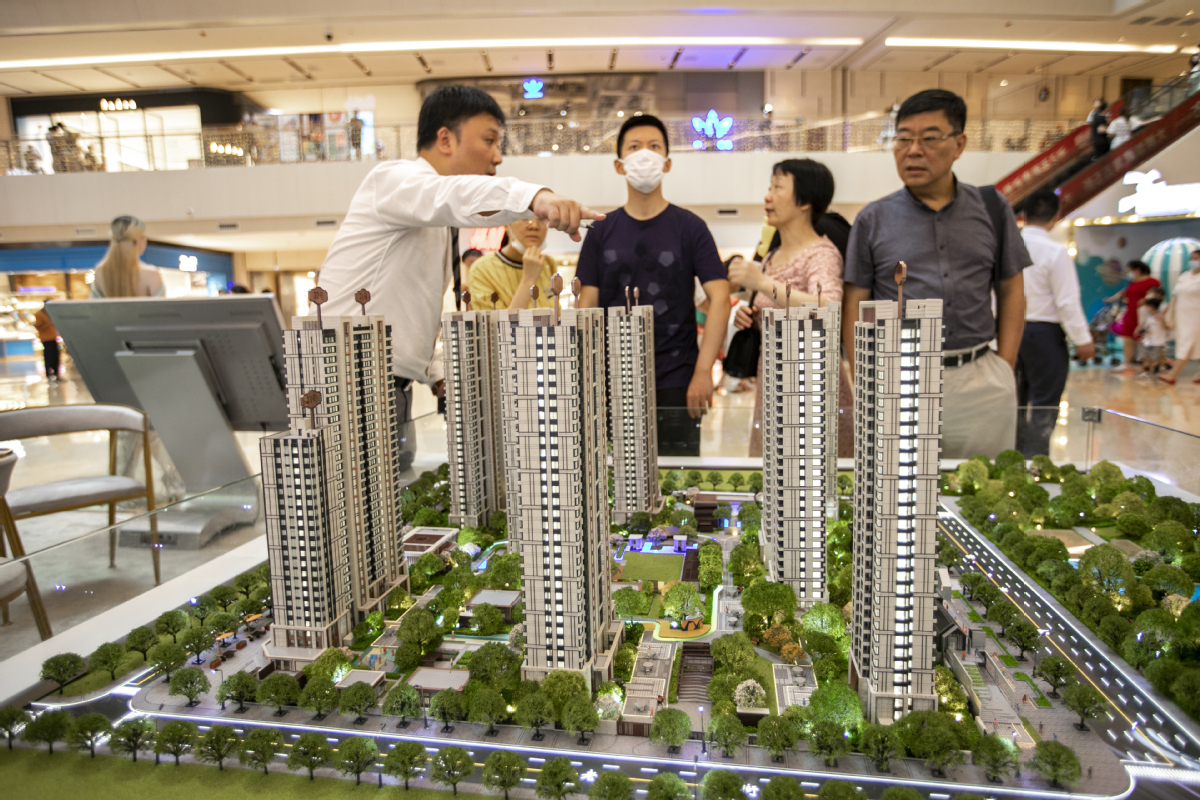 A reference to the "virtuous cycle "for the first time by the Political Bureau of the Communist Party of China Central Committee meeting on Monday suggests that reasonable housing demand will receive more support from the government, said industry experts.
The meeting, held to analyze and study the economic work of 2022, stated clearly that support would be provided to the real estate sector to better satisfy reasonable demand of homebuyers, and for the first time the meeting raised the aim of promoting the property sector's healthy development and forming a virtuous cycle.
"This expression is of great importance for the real estate industrial chain, and it is sending extremely strong signals to the sector that market safety is crucial," said Yan Yuejin, director of Shanghai-based E-house China Research and Development Institution.
"A bad market will trigger great risks among developers, but these risks mustn't be shifted to homebuyers, who will recoil from making new purchases and lead to further stagnancy of the market," Yan said.
Yan added that keeping the property market stable and healthy used to be the common expression, and for the first time, the meeting included the "virtuous cycle" into the guideline for the whole real estate sector.
Xu Xiaole, chief analyst with the Beike Research Institute, believes the statement of the high-level meeting is a turning point, and it will facilitate better development of the sector.
"On Monday, the People's Bank of China announced a cut in the reserve requirement ratio for financial institutions by 50 basis points, which was in line with the high-level meeting's position for the property sector," said Xu, adding that the eased credit environment is favorable to both home mortgage applicants and real estate developers' reasonable financing demand.
"Although the central bank reiterated its stance on stable currency policy, we believe the latest RRR cut shows the government's willingness to stabilize market expectations and retain economic growth," said Wang Tao, chief China economist at UBS, in a report.
Together with the statement, people are going to see more mild policies in the coming months to stabilize the property market. With "housing is for living in, not for speculation" remaining the keynote guidance for the real estate sector, policies on mortgages and real estate financing may become less restricted, and some local governments may even loosen their restrictions on home purchases and ease price caps, Wang said.
Efforts should be made to advance the construction of affordable housing, support the commercial housing market to better cater to the reasonable demand of homebuyers and boost the healthy development and the virtuous cycle of the real estate sector, the meeting said.