First crew of space station recovering well
Share - WeChat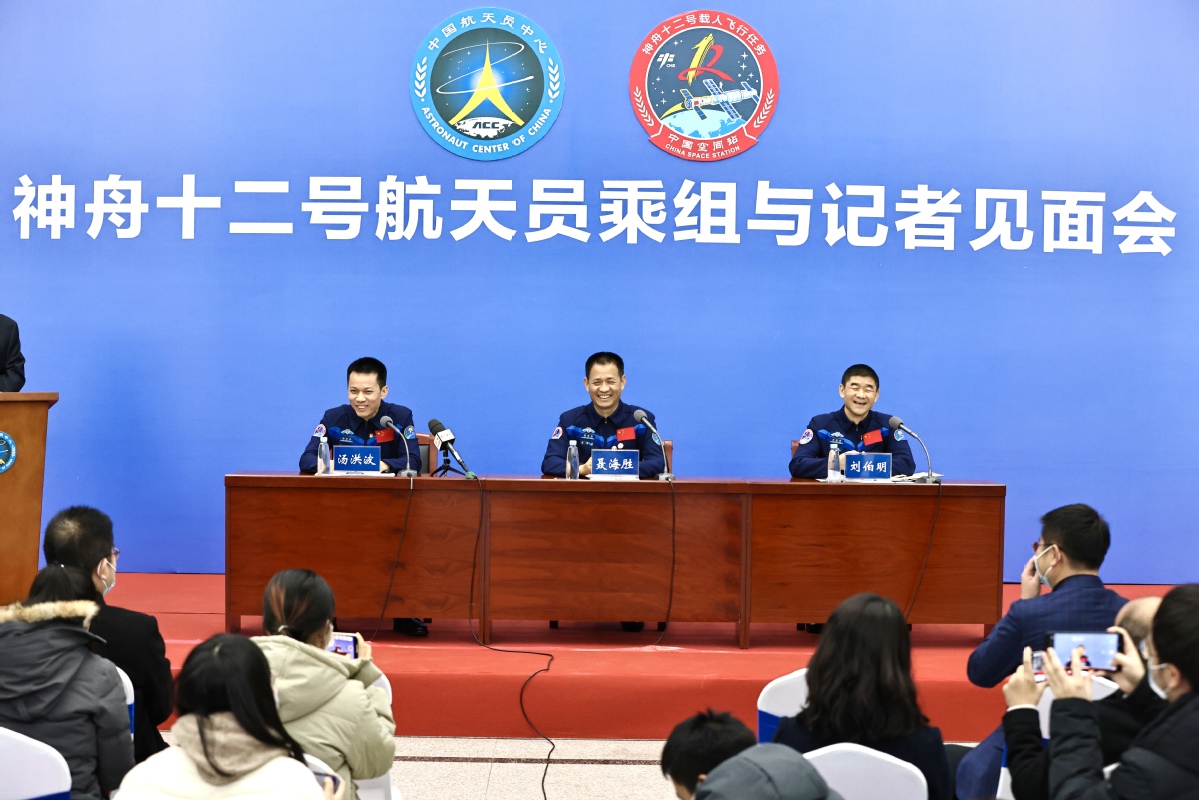 Shenzhou XII astronauts now under observation ahead of return to training
The three astronauts involved in the Shenzhou XII mission have recovered well after their 3-month spaceflight and will return to regular training once related health assessments are completed.
Major General Jing Haipeng, another astronaut, said on Tuesday the post-spaceflight recovery period has three phases: isolation, convalescence and observation.
The three Shenzhou XII astronauts-Major General Nie Haisheng, Major General Liu Boming and Senior Colonel Tang Hongbo-have completed the convalescence phase. They are emotionally stable and in good psychological condition. Their weight has been maintained at the level before the spaceflight and their muscle strength, endurance and cardiopulmonary level have recovered well and achieved expected results.
"At present, we are carrying out special medical examinations and experimental data collection according to plan," Jing said, adding that the crew had entered the last recovery phase.
The Shenzhou XII crew, commanded by Nie, spent 92 days in space after the spacecraft was launched on June 17 on a Long March 2F carrier rocket, setting a new national record for the longest human spaceflight.
They performed two spacewalks during their stay in the Tiangong-Heavenly Palace-space station, as well as a number of scientific experiments and technological tests, before returning to Earth on Sept 17.