Green Games an 'exceptional' achievement
Share - WeChat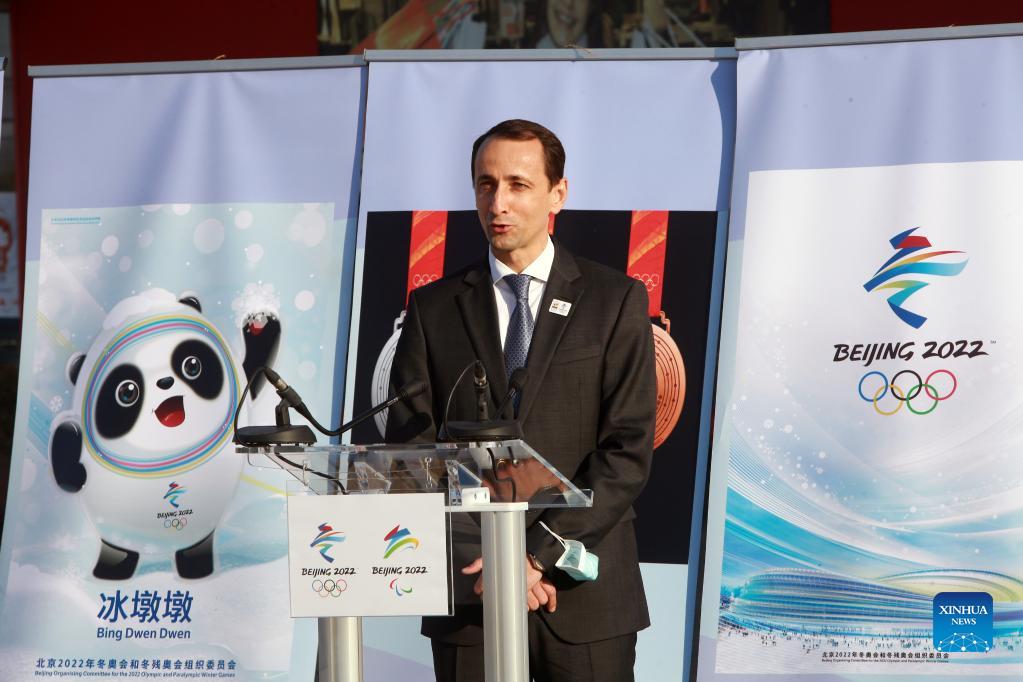 China has made exceptional efforts to hold a green Winter Olympics amid the COVID-19 pandemic, according to Mihai Covaliu, president of the Romanian Olympic and Sports Committee.
"All our gratitude goes toward China for its massive efforts to organize the Winter Olympic and Paralympic Games under the testing circumstances of the pandemic, and to bring together people and restore faith in the return to normal life after the pandemic," Covaliu, a former Olympic fencer who won saber gold at Sydney 2000 and bronze at Beijing 2008, told Xinhua.
"The exceptional feature of the 2022 Beijing Winter Olympics is China's efforts to rebuild the competition venues and sports facilities from the 2008 Summer Olympics, and turn them into high-standard, green, sustainable facilities for the winter event," said Covaliu, who noted the "water-to-ice conversion" of the 2008 Olympic swimming pool into a curling venue.
"China's purpose was to protect the environment and to provide sportspeople with a cleaner environment to compete in, which will obviously ensure safer conditions due to the reduced carbon emissions," he said.
"The 2022 Beijing Winter Olympics will leave this legacy, and these facilities will be outstanding assets for winter sportspeople to use."
Covaliu told Xinhua that the Romanian delegation will include between 25 to 30 athletes, competing in skating, bobsleigh, biathlon, ski jumping, alpine skiing, luge and skeleton.
"The biggest chances for Romania to win medals are in bobsleigh, both men and women. We are hoping to rank between first and sixth. We are confident about winning at least one medal," he said.
Covaliu also backed China's comprehensive pandemic prevention measures during the Winter Games, adding that "all participating sportspeople have clear rules to observe from the International Olympic Committee".
Xinhua