In Xinjiang, endangered horses practice to be wild
Share - WeChat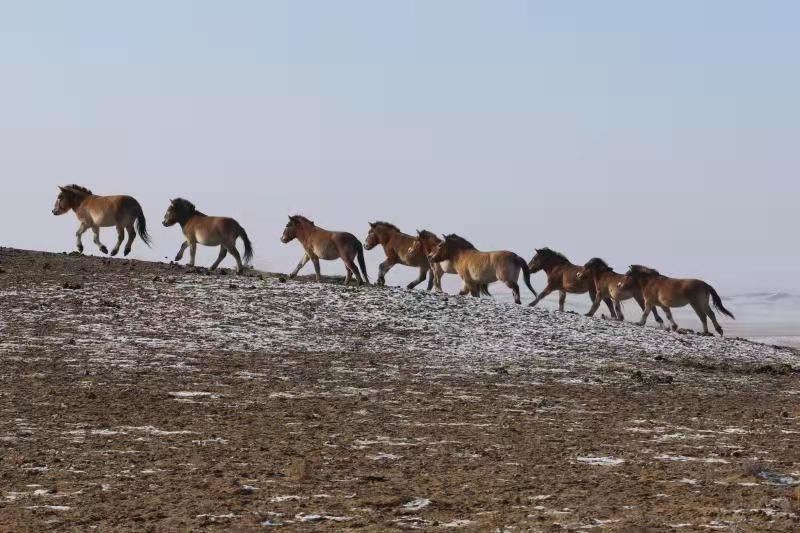 In the early 1980s, there were no wild Przewalski's horses left in China. Now they're back.
Notable achievements have been made over the decades since 1984 to breed and reintroduce the endangered species to the wild in the Xinjiang Uygur autonomous region, according to the National Forestry and Grassland Administration. The number in China now exceeds 700.
The Xinjiang Wild Horse Breeding and Research Center, which was established in 1986, set up a training base for the horses on 670 hectares. Here, the horses, which were bred in captivity, can learn how to live on their own without too much protection from human keepers.