Winemaking Tibetan couple cultivates dream
Share - WeChat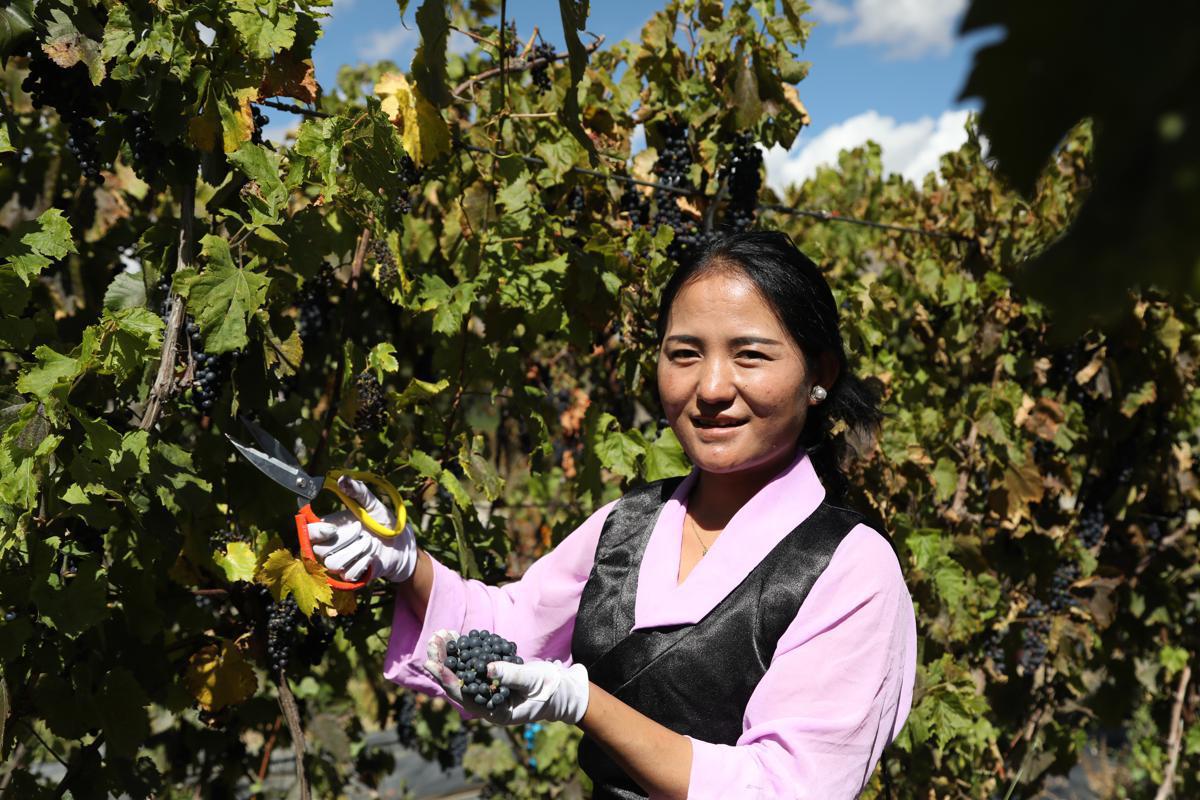 While most Tibetan villagers produce wine made with barley, people in the village of Tsakhalho make grape wine under the couple's guidance, which has become a local tradition.
The dominant religions in the Tibet autonomous region are Tibetan Buddhism and Bon, and a small population are Muslim or Catholic.
Under the guidance of French Catholic missionaries, a Catholic church was built in Yakhadi in 1865.It is a symbol of exchanges between the West and the East, as well as the Chinese and French and Tibetan and Western cultures.
Between 1865 and 1949, the village church's Catholics were led by 17 foreign priests. Now some 700 Catholic Tibetans live in the village, making it the largest Catholic community in the autonomous region.
More than 1.8 million yuan ($282,000) has been paid to local residents over the past three years for land rent and labor from the cooperative established by the couple and the village.
Production increased from about 2 metric tons in 2018 to 5 tons in 2021.
"We have successfully taught the local farmers how to grow grapes and make wine over the three years. They now have a new source of income besides traditional farming and herding," Hua Sheng said.