Winemaking Tibetan couple cultivates dream
Share - WeChat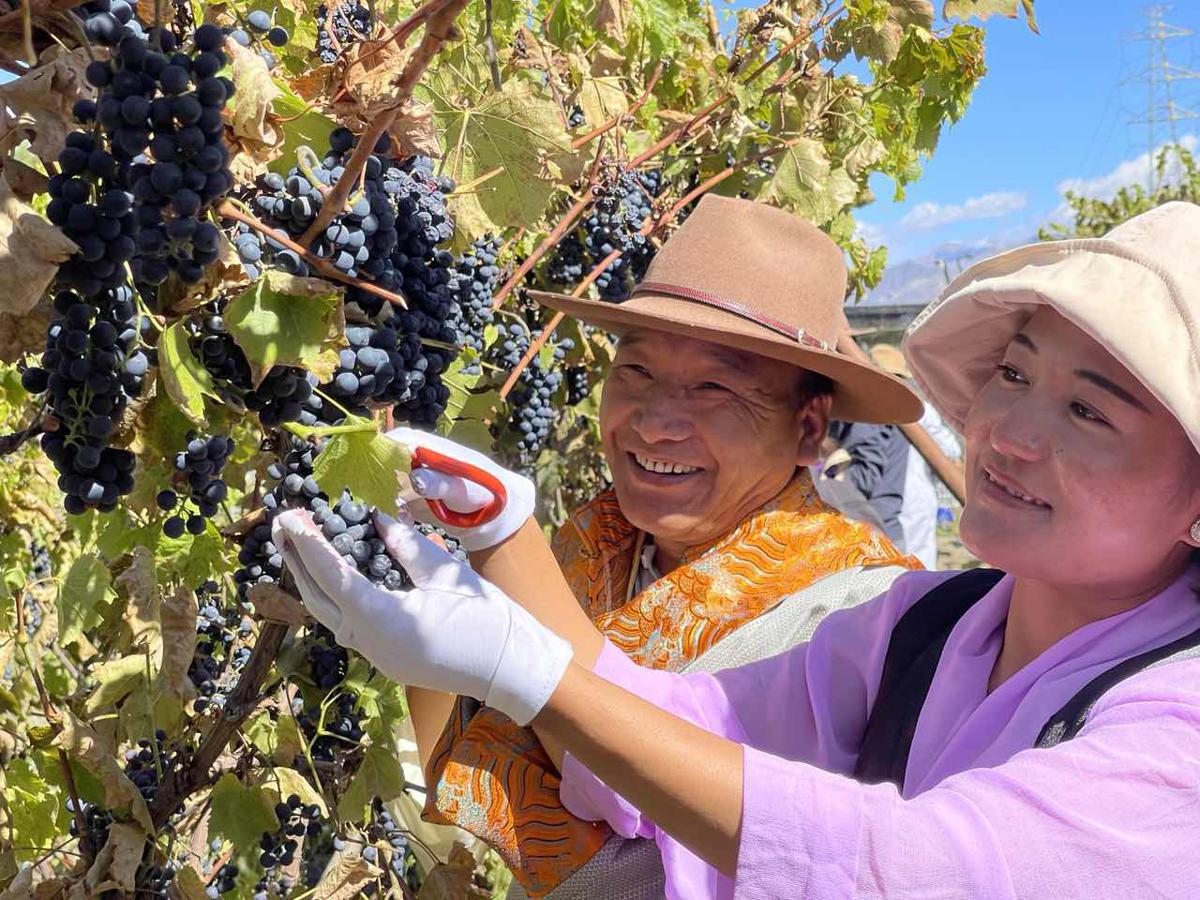 In 2018, they expanded their project, planting on nearly 6.67 hectares. In order to familiarize Tibetan farmers with grape planting and winemaking, they taught the skills to local villagers.
"With our entrepreneurship of grape planting in Lhasa, we have received constant support from the government and the local villagers. Without their help, it would not be as easy for us," she said.
Catholics in Tibet take English names. Hua Sheng is the Chinese rendering on his identity card for Huston, the name he has taken, and Lu Sheng is Chinese for Lucy.
Hua Sheng used to work at Tibet Tianlu, a road and bridge building company, and his wife was a postal worker.
In the mid-18th century, Tibet's Catholic nuns and French priests brought the religion as well as the know-how of grape growing and winemaking to what is known as the "roof of the world".
The grape and wine tradition has since been passed down from generation to generation. Because red wine in Christian theology represents the blood of Jesus, many Catholics in Tsakhalho yearn to make their own wine.
Unlike many Tibetans who participate in religious activities after retirement or enjoy hobbies, Hua Sheng and Lu Sheng instead chose to work on their new dream of planting a vineyard.