Beijing Wtown launches winter tours
Share - WeChat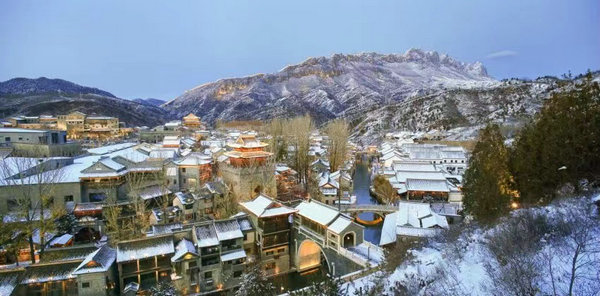 Beijing's Wtown, located at the foot of the Great Wall, has rolled out themed tours, fairs, operas and distinctive handwork experiences for winter vacationers.
The tourism resort in northeastern Beijing's Miyun district aims to immerse tourists, especially family travelers, in a romantic fairytale world in the chilly season.
The Wtown management is going to tap into local ice and snow resources and have ice sculptures made this year, so travelers can enjoy the winter charm in the north.
Winter fun experiences, including a sport carnival, will be available in late December.
Drone shows, local snacks and drinks, and hot springs will also be in place at the water town.