Cutting tariffs on Chinese goods would help curb US inflation
Share - WeChat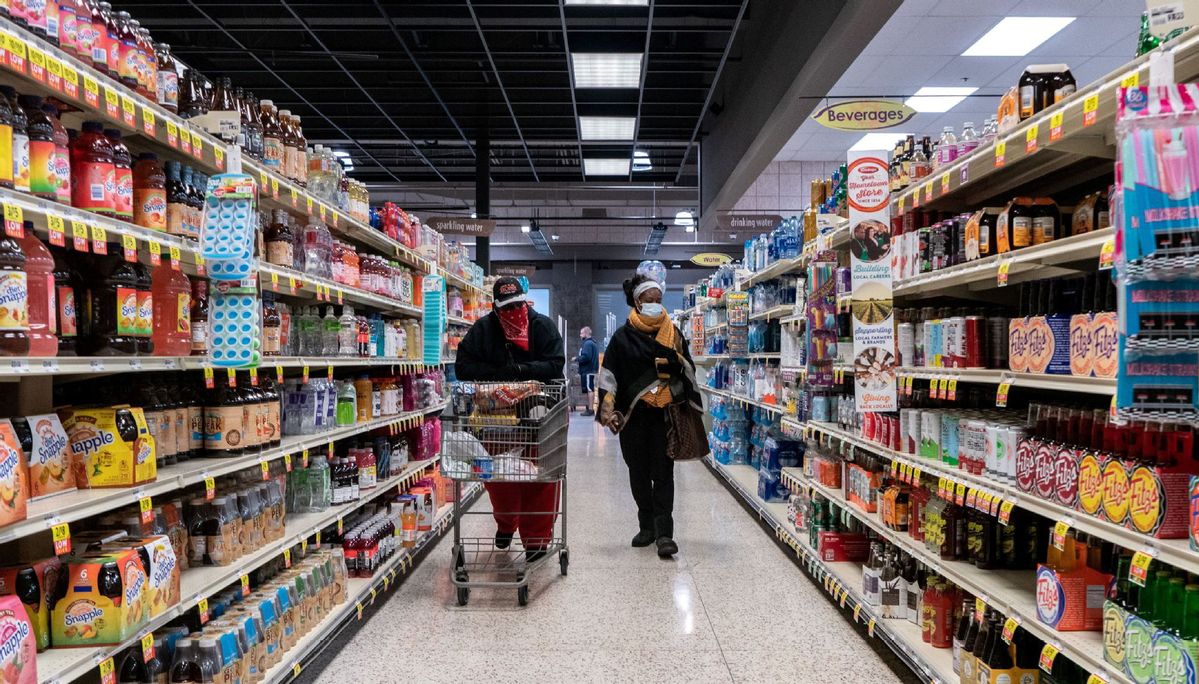 Removing tariffs on Chinese goods will ease historic inflation in the United States, experts and trade group officials said, as US President Joe Biden has vowed to make curbing consumer prices a top priority.
Tariffs have been an "ineffective way" to address trade disputes between the world's top two economies, Jacob Lew, chair of the National Committee on US-China Relations, said on Tuesday, adding that right now, "with inflation being an issue, rolling back tariffs would actually reduce inflation in the United States".
The committee tweeted the message of the former US treasury secretary on Wednesday, stating, "Eliminating tariffs imposed on goods during the worst of the trade war would help ease inflation in the United States".
The US is experiencing its highest inflation since November 1990. Inflation reached 6.2 percent in October, compared with the October 2020 rate of 1.2 percent, according to the Consumer Price Index of the US Department of Labor.
The fastest rise in inflation in nearly 31 years has prompted Biden to say that, "Inflation hurts Americans pocketbooks, and reversing this trend is a top priority for me." The data also contributed to a decline in his public approval ratings.
While Biden and some officials in his Cabinet have insisted that rising energy costs and supply chain woes have caused the current increase in prices, analysts believe that the massive tariffs, put in place by the Trump administration, but still intact in the first year of Biden's administration, have played a role.
Doug Barry, director of communications for the US-China Business Council, said hefty tariffs on billions of dollars' worth of goods from China "certainly" contribute to higher prices, along with other factors.
"Lifting those tariffs would put downward pressure on prices during a time when American consumers are upset about price increases," Barry told China Daily on Wednesday.
According to Barry, the second tranche of Trump tariffs was 10 percent on goods that weren't subject to the initial 25 percent tariff. But these goods included popular consumer items such as smartphones and certain household appliances.
"Former treasury secretary Lew said the tariffs do contribute to inflation, but that there is no political cover for lifting them. Actually, the cover is a flawed policy that hurts American consumers, businesses and farmers," he said, adding that the levies should be lifted to provide relief to those same interests.
Removing tariffs on Chinese imports would lower prices but open Biden to Republican criticism for appearing "soft" on China, Bloomberg reported on Nov 18.
"It's not about being weak toward China," Barry said. "It's about being strong in support of American households and workers."
Erica York, an economist with the Tax Foundation's Center for Federal Tax Policy, said that many factors are contributing to rising prices in the US, but most of the tariff burden was passed on to consumers.
"Because the tariffs are still in place, the burden of tariffs in the form of higher prices is still falling on consumers now," York said in an email.
"Removing tariffs would be a relatively fast way to provide some relief to US businesses and consumers who are facing higher prices," she added.
US Trade Representative Katherine Tai said in October that a Section 301 tariff exclusion process would be started for US businesses.
York said the exemption process is like "a small bandage on a large wound", while Barry said the tariff exclusions are "absolutely necessary" if there is no other tariff relief.
"If tariffs are harmful enough to exclude one product or business, they are harmful enough to exclude all products or businesses by being lifted entirely," York said.
The exclusion process can often lead to arbitrary decisions that don't make much economic sense, she said, adding that the better way to provide relief is to get rid of the tariffs entirely.
"Policymakers should be looking at ways to ease the strain on supply chains, businesses and consumers, not just amid the holiday shopping season but also going forward in the economic recovery-leaving tariffs in place, or doubling down on them, is the wrong prescription for the US economy's ills," she told China Daily.
Gary Hufbauer, a senior fellow and trade expert at the Peterson Institute for International Economics in Washington, said he estimated the direct impact of removing the tariffs would be a significant cut in CPI.
"The one-time effect of elimination might be 1 percentage point, probably spread over a year or 18 months," he said. "This would be a significant offset to the current inflation rate, running about 6 percent."
However, from a political standpoint, Biden is worried about the charge of being "soft on China", a stronger consideration than the anti-inflation benefit, according to Hufbauer.
"I expect the murky Section 301 exclusion process to be slow and small. Not much relief," he said.
The tariffs will "definitely" add to the cost of Christmas shopping. They are entirely passed on to intermediate firms and eventually consumers, and they enable competing domestic firms to raise their prices, he said.
"No doubt about that, whatever politicians may say," Hufbauer added.