President calls for promoting democracy as shared value
Share - WeChat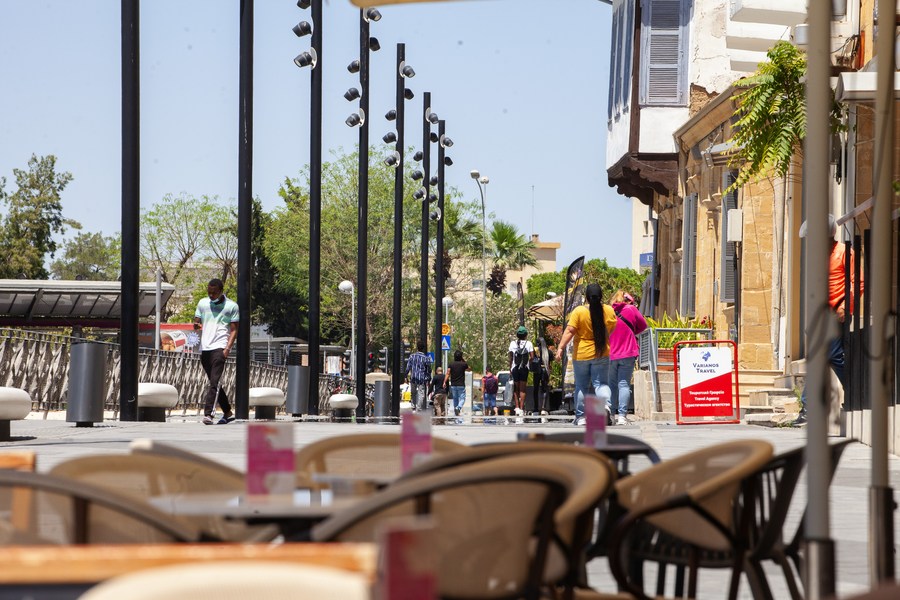 President Xi Jinping has called on China and Cyprus to advocate a fair and equitable international order, saying that democracy is a shared value of mankind that has diversified forms and cannot be interpreted by a certain country and then imposed on other countries.
China is willing to work with the international community to promote democracy in international relations and enable people in all countries to truly enjoy more extensive and substantial rights and freedoms, Xi said.
He made the remarks on Tuesday in a phone conversation with Cypriot President Nicos Anastasiades ahead of the 50th anniversary of the establishment of bilateral diplomatic relations on Dec 14.
The two leaders spoke highly of the development of China-Cyprus ties in the past 50 years and jointly decided to upgrade bilateral relations to a strategic partnership.
Xi said that the decision, which conforms to the trend of the times, will definitely give strong impetus to the future development of bilateral ties.
In recent years, China and Cyprus have successfully made their relationship a fine example of friendly exchanges between countries that are different in size, and firmly supported their respective core interests and major concerns, he said.
Since the start of the COVID-19 pandemic, the two sides have supported each other in overcoming difficulties, highlighting the strategic importance of China-Cyprus relations, Xi said.
He said that the two countries should keep treating each other on an equal basis and respect the two peoples' independent choice of social systems and development paths.
Noting that China and the European Union, as comprehensive strategic partners, should stick to cooperation, Xi said that China is ready to carry out candid dialogue with the EU and appropriately handle their differences.
China hopes that Cyprus will help push the EU to work with China and ensure that China-EU relations follow the right track of sound and steady development, he added.
Anastasiades said that the two countries have achieved fruitful results in all fields as their cooperation has continued to deepen, and hailed China as a vital partner and friend of his country.
Cyprus firmly adheres to the one-China principle and is willing to actively promote strengthened dialogue and cooperation between the EU and China, he said.
After the phone call between the two heads of state, a joint statement on the establishment of a strategic partnership between China and Cyprus was issued by both sides.