Canadians hunt for gold in Beijing Olympics
Share - WeChat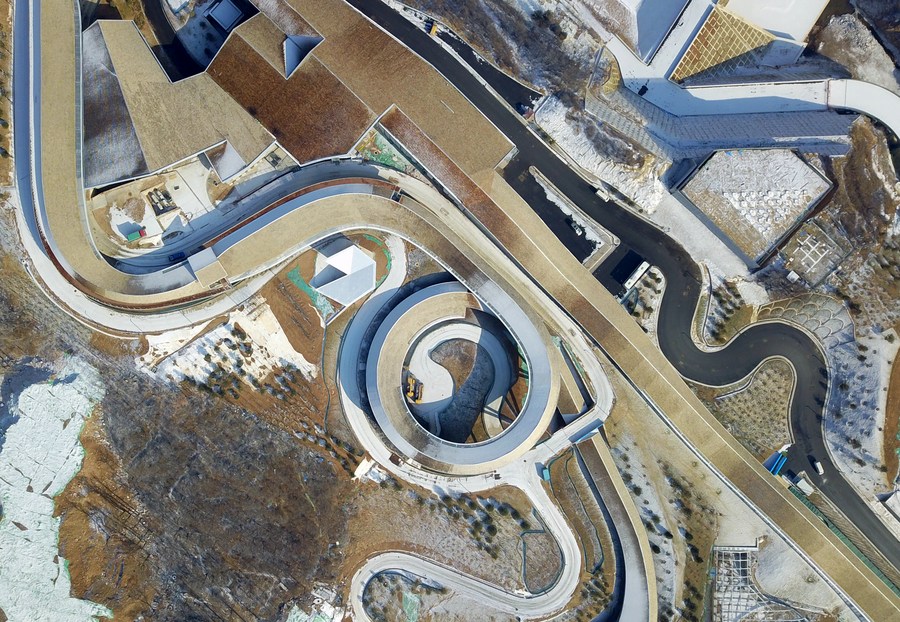 Games spell opportunity for firms from winter sports powerhouse, experts say
In just over two months, athletes from around the world will converge on Beijing for the 2022 Winter Olympics. And Canadian executives in China who are deeply involved in aspects of the Games believe Canadian businesses can take advantage of a generational explosion of interest in winter sports in China.
Jacob Cooke, co-founder and chief executive of WPIC Marketing& Technologies, who has brought hundreds of Canadian companies into China starting with the 2008 Summer Olympics, said it's going to be a great opportunity for Canadian businesses there.
"This is really a time to connect with the consumers because the Olympics is a really big deal here," Cooke said in a recent panel discussion held in-person in Beijing and virtually in Canada. "The people-to-people relationship is strong between Canada and China; Chinese people are looking to Canadian brands."
Compared with Canada, which has mature winter sports environments, China's is still in its infancy. The prospects that come with more Chinese taking up winter sports are enormous, according to Cooke.
As for Canadian exporters yet to arrive in China with their ski bindings and the like, he encourages them to take a long-term view.
"Starting earlier is great, but it's not the most important part. The opportunity is the 10 to 15 years after the Olympics," Cooke said.
It has been reported that around 300 million people could participate in winter sports in China, and this will encourage foreign companies to invest in the activities that the new snow enthusiasts are drawn to.
Justin Downes, president of Axis Leisure Management, who has been based in Beijing since 2007, said he and his partners have greatly benefited from China's building its winter sports industry from scratch.
"We're benefiting from the newest technologies such as the newest lifts, the best snow-making and the best equipment known to mankind. China has the best, the fastest, the most expensive stuff in the world," Downes said.
When Downes first went to China in 2006, he saw the dawn of a ski industry, as Chinese people aspired to a better quality of life. Over the past 15 years, he has seen the growth of the industry, and skiing has become popular in China.
'Robust ecosystem'
"Most of the Chinese ski market is beginner to intermediate; it's perfect for business here," Downes said. "What we're doing in China is actually creating a more robust ecosystem and culture for the growth in global winter travel. As Chinese people get more confidence, they enjoy the sports more, and they're even going to Canada for the leisure winter sports."
As a former vice-president of Melco China Resorts, Downes operated five resorts in China's northeast. He later worked for the Genting Secret Garden Resort in Hebei province, planning for the 2022 Olympic venues.
Downes said the Winter Olympics have got significant attention from the Chinese government. The winter sports industry is a great beneficiary of the government's desire to have Chinese people happier and healthier.
Cooke, addressing the risks from potential boycotts of the Games, said he doesn't believe anybody is going to do that, and he is glad to see that the issue is being put away.
"As long as people don't get stupid, they understand this is just good for everybody that's involved in winter sports," Cooke said.
As for issues that have arisen between Canada and China in recent years, Downes said he is not troubled by what he has heard.
"I'm not concerned about boycotts anymore. I think people just like to create noise," he said. "Everybody realizes that this is about athletics and not about politics. And it's detrimental to everybody to make it political.
"Sport brings people together. And the Olympics is going to repair a lot of things for a lot of countries, including Canada and China."
The Beijing Winter Games run from Feb 4 till 20.