Wang/Sun win mixed doubles at table tennis worlds
Share - WeChat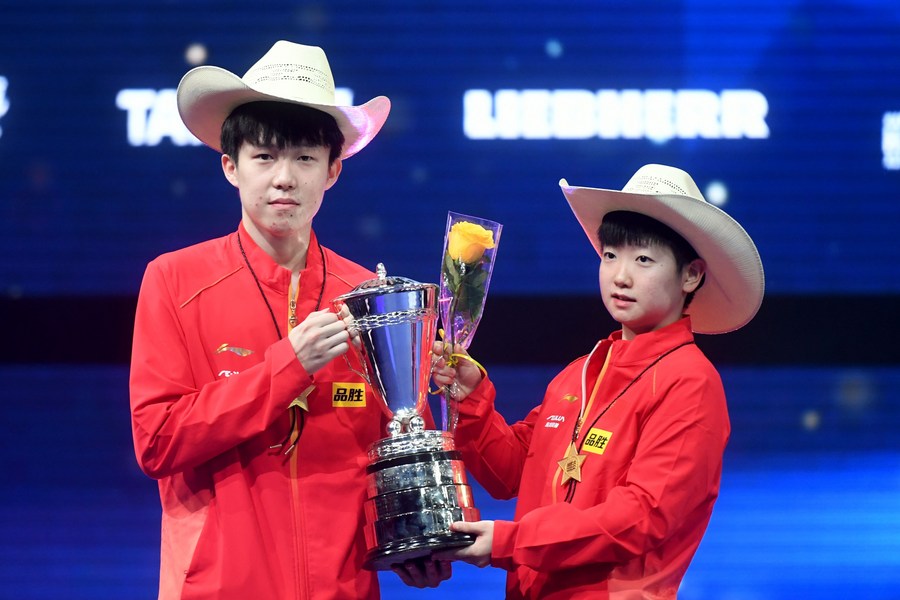 HOUSTON - Chinese duo Wang Chuqin and Sun Yingsha outplayed their Japanese opponents Hina Hayata and Tomokazu Harimoto 3-0 (11-2, 11-5, 11-8) to take the mixed doubles crown at the world table tennis championships here on Sunday.
The Chinese were rarely threatened by the Japanese as their dominance on the table ensured a straight-set victory which Wang credited to their good understanding.
"We knew how to complement one another and understood each other well. Our strategy worked out the way we had planned and we are very happy with our win tonight," said Wang.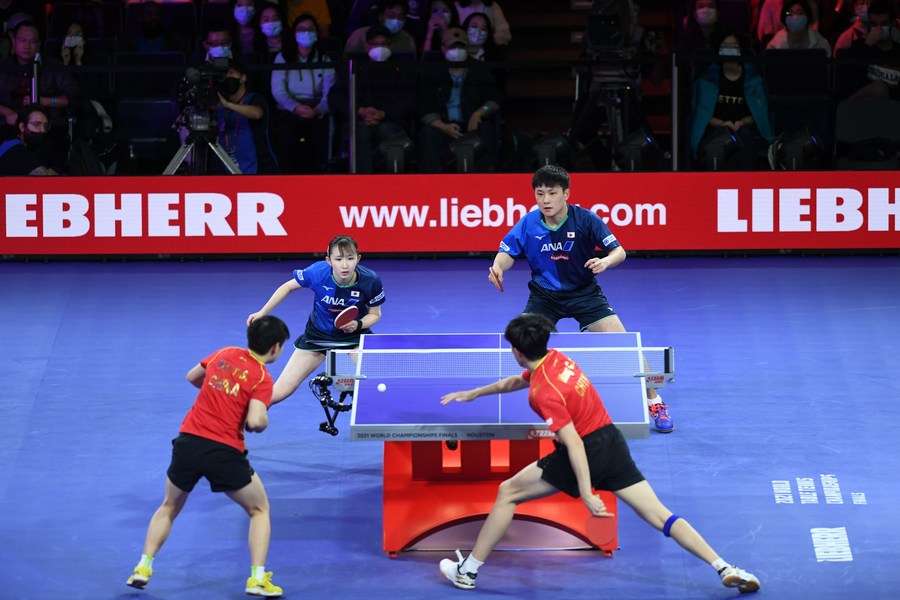 "We are so happy with this win. This just marks the start of a wonderful partnership which we hope will earn us more success in the years to come," echoed Sun.
Earlier in the day, Lin Gaoyuan and Lily Zhang, a joint pair from China and the United States marking the 50th anniversary of Ping Pong Diplomacy, performed wonders at the table to reach the medal positions.
Though defeated by Japanese duo Hayata and Harimoto 3-2 at the semifinal hurdle, the pair left with special memories.
"We had an amazing run, and I have to thank him (Lin) so much for always supporting me and carrying me all the way to the semifinals. It's a dream come true," said Zhang.
"It's not only the table tennis game but also the friendship between us. I am also very grateful that the U.S. fans learnt some Chinese to cheer for us, and that means a lot to me. The friendship between us will go on, and for that, I'm very happy," said Lin.