Continuity is key to CPC success
Share - WeChat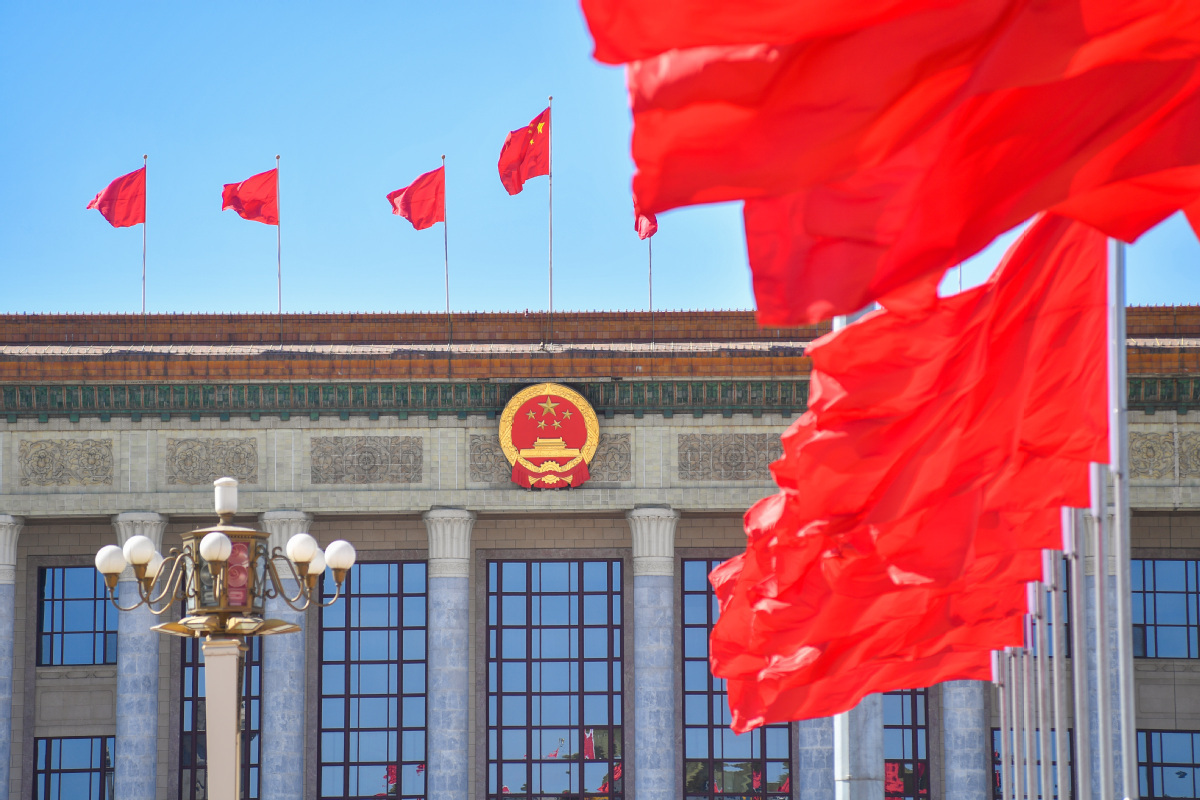 The Communique of the Sixth Plenary Session of the 19th Central Committee of the CPC this month highlighted many achievements since the founding of the Party 100 years ago. Arguably the most important is the continuity of purpose under successive leaders, each faced with the challenges of their times and each developing sound principles to guide policy-making.
The CPC has remained well-grounded in the teachings of Marxism-Leninism as incorporated by its first core leader, Chairman Mao. Under Mao Zedong Thought, the CPC overcame the challenges of developing the party's influence, fighting the invasion by Japanese forces, defeating the Nationalists in a Civil War, before setting the seeds for peaceful development in a period when China was isolated by many Western nations who held differing political ideologies.
After Chairman Mao helped changes in US relations in welcoming President Nixon, the new leadership under Deng Xiaoping took forward the opportunity for a new era of economic relations with the West under Deng Xiaoping Thought on Reform and Opening Up, the applicability of market forces alongside traditional state planning and welcoming foreign investment and boosting international trade. These policies allowed China to experience decades of economic growth, guided forward under leaders Jiang Zemin and Hu Jintao using Scientific Outlook on Development and eschewing any temptation to seek political intrusion into the affairs of other nations nor to swerve away from Socialism with Chinese Characteristics. These principles have continued under Xi Jinping Thought as a core influence and led to many remarkable achievements in the latest decade.
Under Xi Jinping Thought on Socialism with Chinese Characteristics for a New Era, China has successfully eliminated poverty, which has needed all of government commitment under the CPC at national, regional and especially local levels. The development policies have led to huge improvements in living standards and enhanced services for citizens, with 300 million able to move from rural areas into urban environments in the last decade. The adherence to ambitious goals has been reflected in the concept of the Chinese Dream of a moderately prosperous society in the current decade.
In contrast we have seen far less stable policies in some Western democracies where economic thinking is routinely reversed by incoming governments, promising a better tomorrow by undoing what the previous government, under a different party, had done. Key industries are nationalized, then privatized and some taken back into state ownership again, taxes are cut then taxes are raised. Long-term planning plays second fiddle to short-term political imperatives of winning elections. Sometimes it is hard to form a strong government that can take forward policies as no party gains an overall majority and frequent changes in government occur.
Recently, President Xi and President Biden held talks on issues such as climate change and the many global challenges that both countries face. The principles under which China has developed under the CPC are well illustrated by President Xi's welcome to President Biden: "We should each run our domestic affairs well and, at the same time, shoulder our share of international responsibilities and work together to advance the noble cause of world peace and development." A government should do its best for its own citizens and, as part of that, help with world development and behave peacefully with other nations.
The continuity provided by the CPC allows the country to be confident of further progress toward the second centenary goal by drawing upon the party's historic path, theories, systems and culture under Socialism with Chinese Characteristics for the New Era. Continuity is the key to this progress.
Colin Speakman is an economist from the UK and an international educator specializing in China.
The opinions expressed here are those of the writer and do not necessarily represent the views of China Daily and China Daily website.
If you have a specific expertise, or would like to share your thought about our stories, then send us your writings at opinion@chinadaily.com.cn, and comment@chinadaily.com.cn.
Most Viewed in 24 Hours
China Views