Stabilizing real estate sector needs new tool kit
Share - WeChat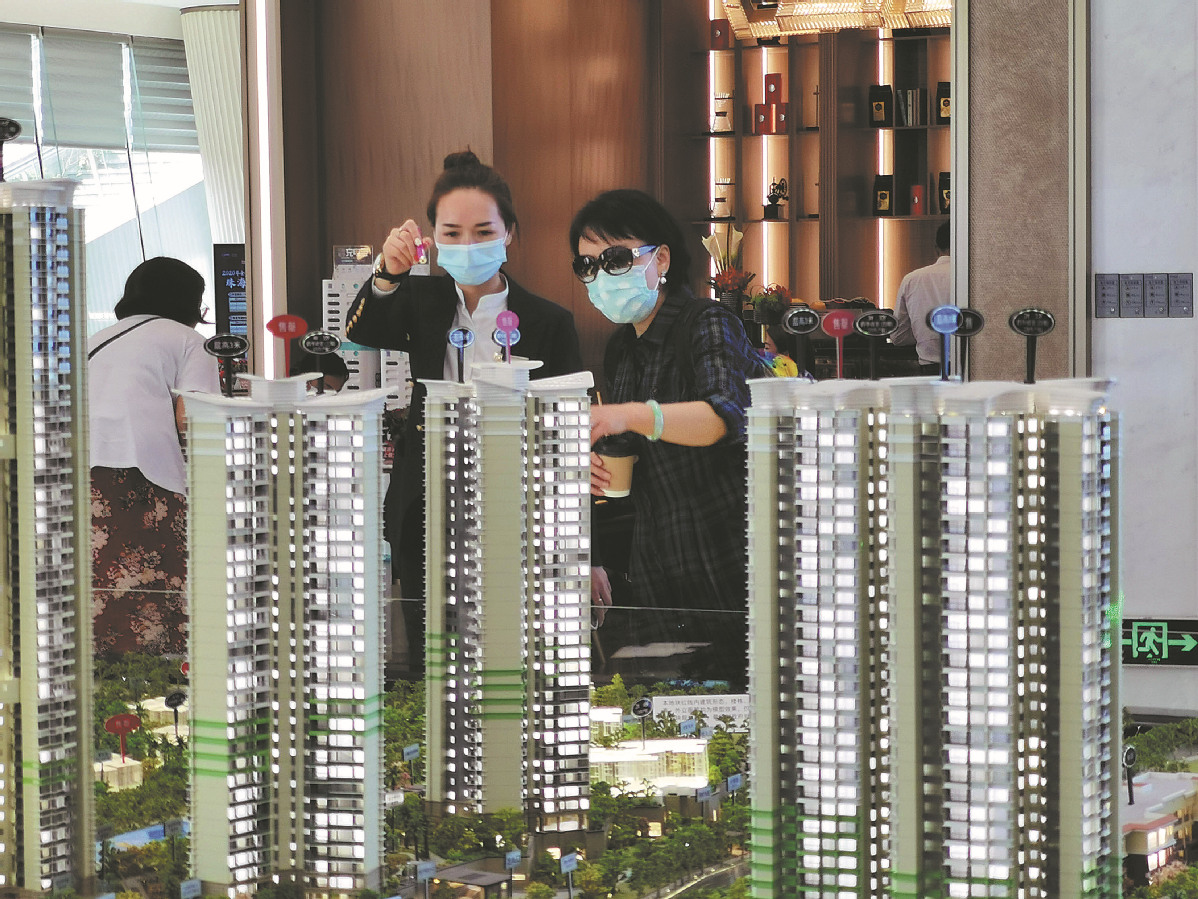 Based on the knowledge of China's real estate sector, one should not study the sector in old-tradition short-term or long-term perspective anymore. A new era for China's real estate development has arrived, in which the development won't be impacted by merely short-term controlling moves nor the long-term balance between house buyers and housing stocks.
The entire, fundamental mechanism for real estate development in China will go through critical changes given the following three factors.
First, the pattern of urban land supply has undergone fundamental changes. The old land supply system functions along with a development pattern with which land could be used to boost urban and enterprise development and then used to leverage industrial growth. The pattern worked then and accelerated urbanization and marketization and has helped China achieve its economic miracle.
Yet such a model has come to an end, with declining returns and rapidly growing costs.
To achieve high quality development, China must adjust and change such development pattern. Currently, the central government has put in place pilot reforms on the formation mechanism of urban construction plots and the land supply mechanism for urban rental housing. Dramatic changes will also take place in local land development models and land bidding competition among cities.
Second, the central government has announced several policy measures regarding the idea that "houses are for living in, not for speculation". In particular, it was recently announced that property taxes will be piloted in some areas. This is a signal that the age of stock adjustment for real estate has begun, and the financial attributes for property will become more limited. Development and expansion processes using land as a leverage tool will see fundamental changes with those in financial sector witnessed accordingly.
Third, the supply mode for real estate will also undergo transformation. The model in which real estate severely affects short-term macroeconomic policies will be shifted. The conventional profit mode for real estate will be impacted by slowing population growth. Adjustments in real estate supply will also change the conventional profit pattern for real estate businesses. All these institutional changes are bringing China's real estate sector into a new period of development, where we cannot use short-term, administrative control cycles to assess or adjust macroeconomic stability in explaining recent real estate changes.
Against such a backdrop, it is important to fully understand and study market expectations, government behavior and business decisions. We need to assess whether government control and management can have a fundamental impact on market expectations as well as the intensity of mid and long-term reform. If not, innovation is needed in strategic thinking about short-term measures to stabilize the market.
In addition, market forces alone are not sufficient to underpin the entire macroeconomy. Efforts are therefore needed from the government.
One important point to start with is new urbanization. It is important to provide the large group of first-time homebuyers with affordable public rental housing and homes with shared ownership. Support is also needed for short-term investment and midterm consumption. We believe that in the next five years, efforts from the government and the rental market will be key driving forces underpinning short-term real estate development and macroeconomic stability.
Going forward, we believe that a healthy real estate market needs concerted efforts on three fronts to maintain mid to long-term effective reforms.
First, mid and long-term reform and changes in long-term mechanisms must be advanced with resolute efforts, and this process should be maintained even with temporary disruptions. Second, strong intensity is needed in short-term stabilization and defusing of systematic risks. This is because deleveraging is by nature a risky process. Short-term stability cannot be used as an excuse to halt reforms. Third, the government's role in ensuring short-term stability should work under the law of supply and demand. The function of the market is not to tighten or loosen the market, but to provide better services in terms of public properties. This will help sustain stability in investment and consumption.
The writer is vice-president of the Renmin University of China in Beijing.
The views don't necessarily reflect those of China Daily.