Beijing hosts intl conference on science literacy
Share - WeChat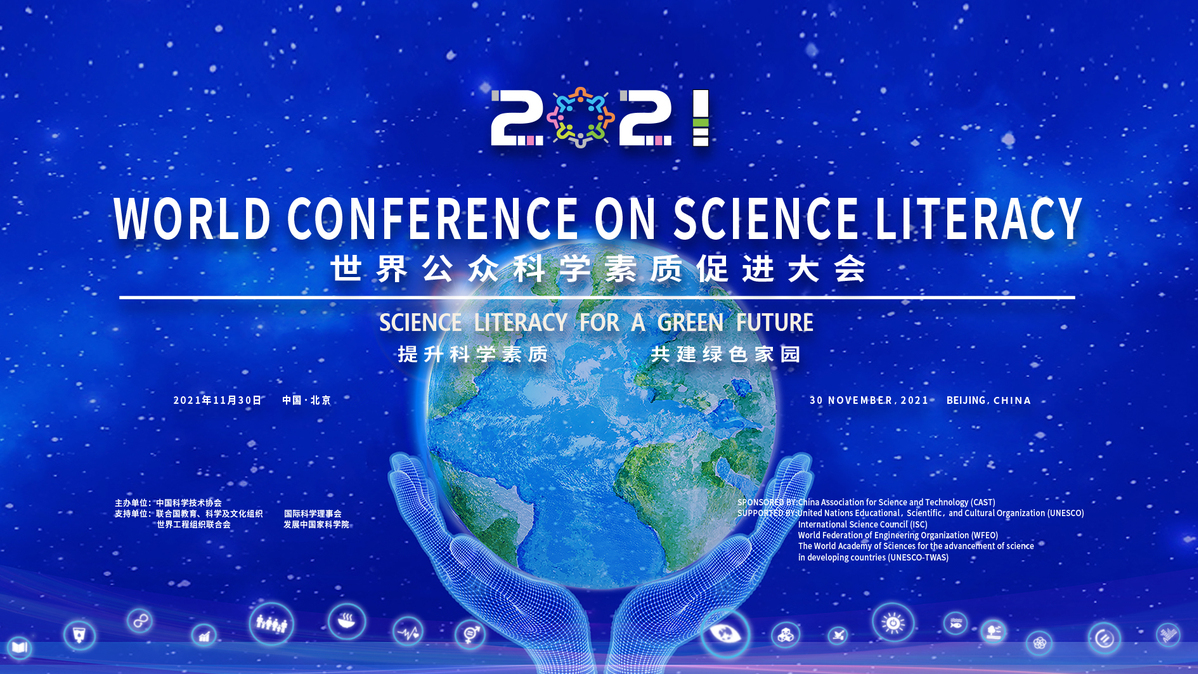 Beijing will host the 2021 World Conference on Science Literacy from Monday to Friday, with a focus on promoting global science literacy and fulfilling the United Nations' sustainable development goals.
The theme of this year's event, which will be held online, is science literacy for a green future. About 450 experts and guests from around the world are expected to attend the virtual conference.
The conference is initiated and sponsored by the China Association for Science and Technology, with support from UNESCO, International Science Council, World Federation of Engineering Organizations, and the World Academy of Sciences. The core leaders from the supporting international organizations will deliver remarks at the opening ceremony. .
The conference will feature the second plenary meeting of the Preparatory Committee of the World Organization for Science Literacy, as well as six themed forums ranging from cultivating young science talents to promoting equality and inclusivity in science literacy.
The organizer said the event aims to be a comprehensive and high-level exchange for facilitating the improvement of public science literacy to better address challenges related to science, technology and social development.