Forum helps educators boost cultural learning
Share - WeChat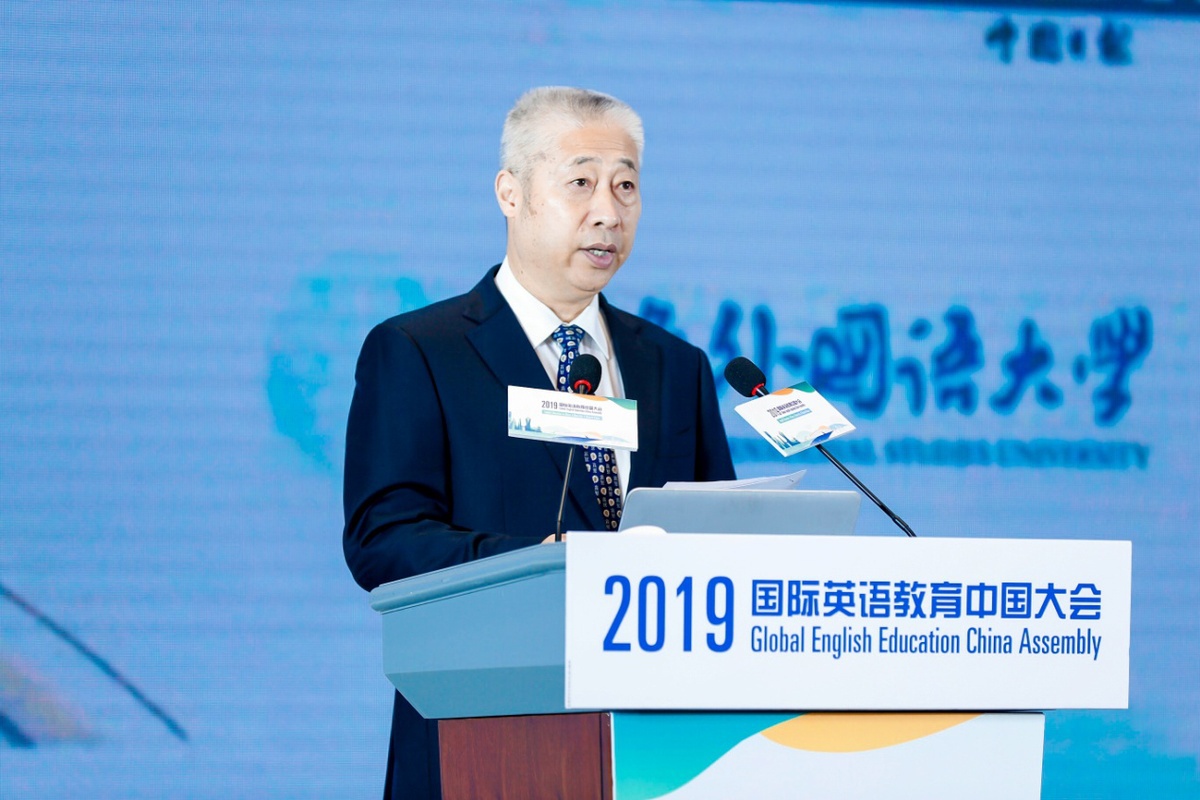 Exchanges between English language educators from home and abroad usher in new opportunities for more intensive communication and mutual learning between civilizations, experts said at an international conference in Hangzhou, Zhejiang province, on Friday.
The new era demands that language teachers improve English education, promote education opening-up to the world and promote mutual exchanges between civilizations, experts said at 2019 Global English Education China Assembly, which uses the theme "English Education in China: A New Era, A Shared Vision". The event has drawn nearly 3,000 English schoolteachers and leading experts in English instruction from home and abroad and is intended to strengthen dialogue between China and the world in English education.
The three-day assembly was jointly hosted by China Daily, the Hangzhou municipal government, Shanghai International Studies University, the National Association of Foreign Language Education of the Chinese Society of Education, and the United States-based TESOL International Association. TESOL stands for Teachers of English to Speakers of Other Languages.
Zhang Zexi, a member of the Chinese People's Political Consultative Conference National Committee and vice-chairman of the Zhejiang Provincial Committee of the CPPCC, said during the opening ceremony that as Socialism with Chinese Characteristics strides into the new era, the Chinese Dream of national rejuvenation provides new opportunities for English education in China.
"The domestic English education circle shall further expand foreign exchanges and collaborations to accelerate promoting the modernization of English education as an effort to construct the country's new pattern of overall opening-up," he said.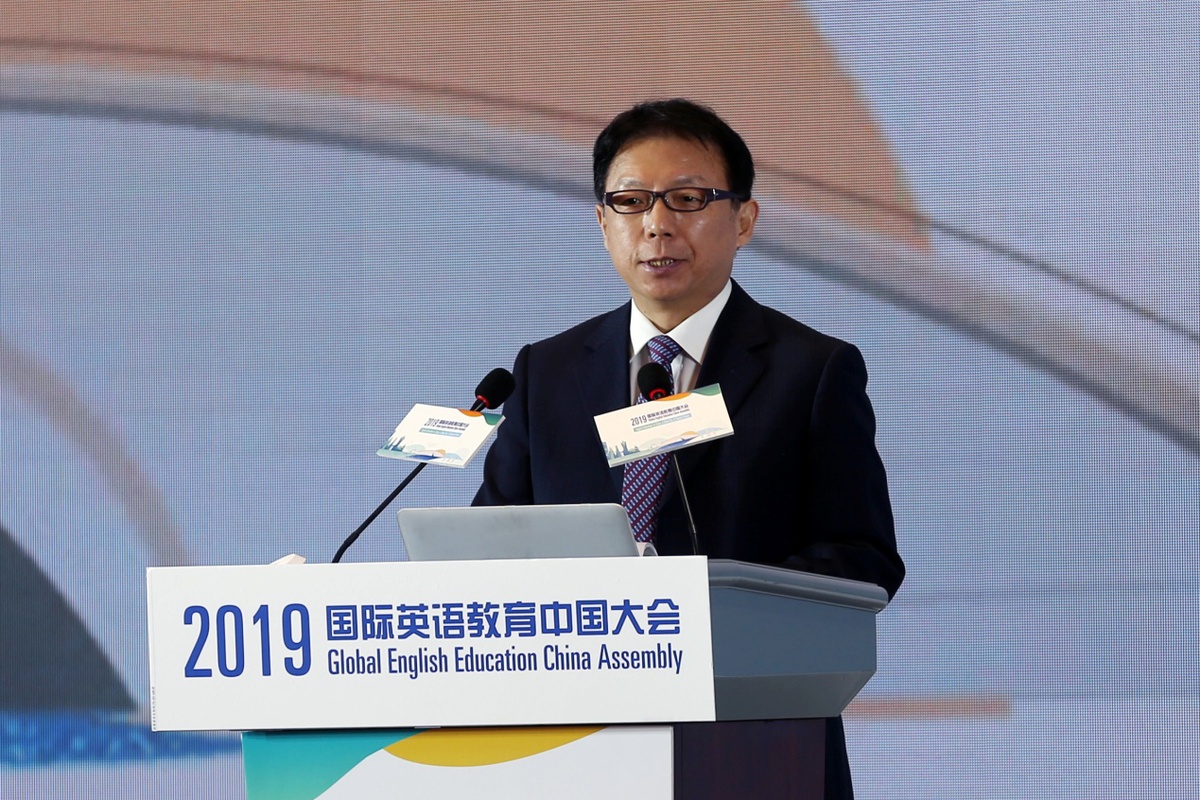 Zhou Shuchun, publisher and editor-in-chief of China Daily, said he believes English educators will learn more about language education methods and strategies at the assembly. He said they also will learn about the different countries and cultures of the people assembled, especially China and its culture.
"I'm sure that they'll have a better understanding of Chinese stories and China's contribution to building a community with a shared future for mankind," he said.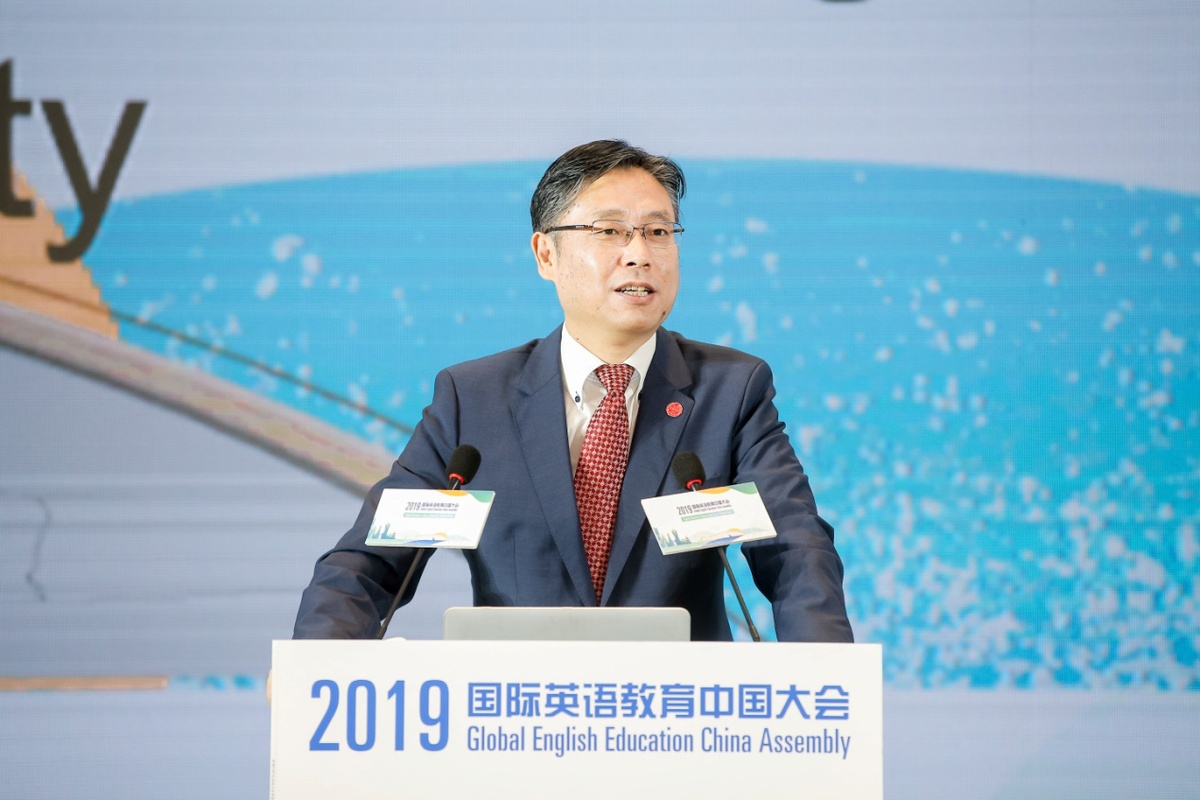 Jiang Feng, Party secretary of SISU, said English education in China has made great contributions throughout the country's reform and opening-up.
"The country and society in the new era have posed higher requirements for English education, which is facing unprecedented opportunities for transformational development," he said.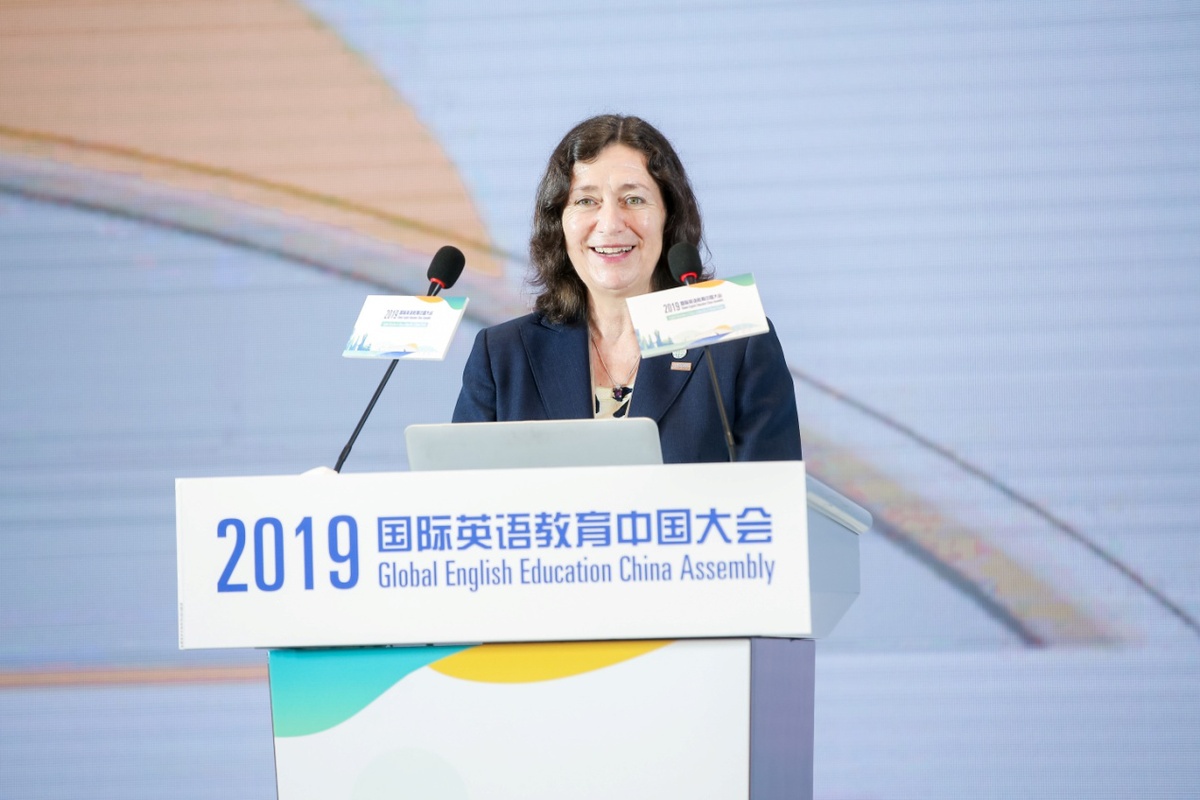 Deborah J. Short, president-elect of the TESOL International Association, said that with growing interest in learning English for social, academic and professional purposes, the organization is well suited to meet the demand for English and to help Chinese educators and students achieve their goals.
"After learning and networking about teaching English for the 21st century, we hope all the teachers return home with new knowledge and apply it in their classrooms and schools," she said.
Lawrence Jun Zhang, vice-director of education at the University of Auckland in New Zealand, said that increasingly, English language education has played a significant role in helping people broaden their vision and increase mutual benefits.
"English educators must also be aware that the language has become a tool for people to exchange ideas in science, technology, humanities and other social sciences, and therefore the designers of teaching materials in different countries should consider an integrated way to involve such subjects throughout language learning," he said.
Mei Deming, a professor of English and linguistics at SISU, said the world is walking into a future with lots of uncertainties, but English education circles can work together for a better shared vision.
"The mission for global foreign language educators today is not only to empower the students with the capability of mastering the language, but to help them foster viewpoints and value systems toward the world so that effective communication with different perspectives can be carried forward with people from different backgrounds," Mei said.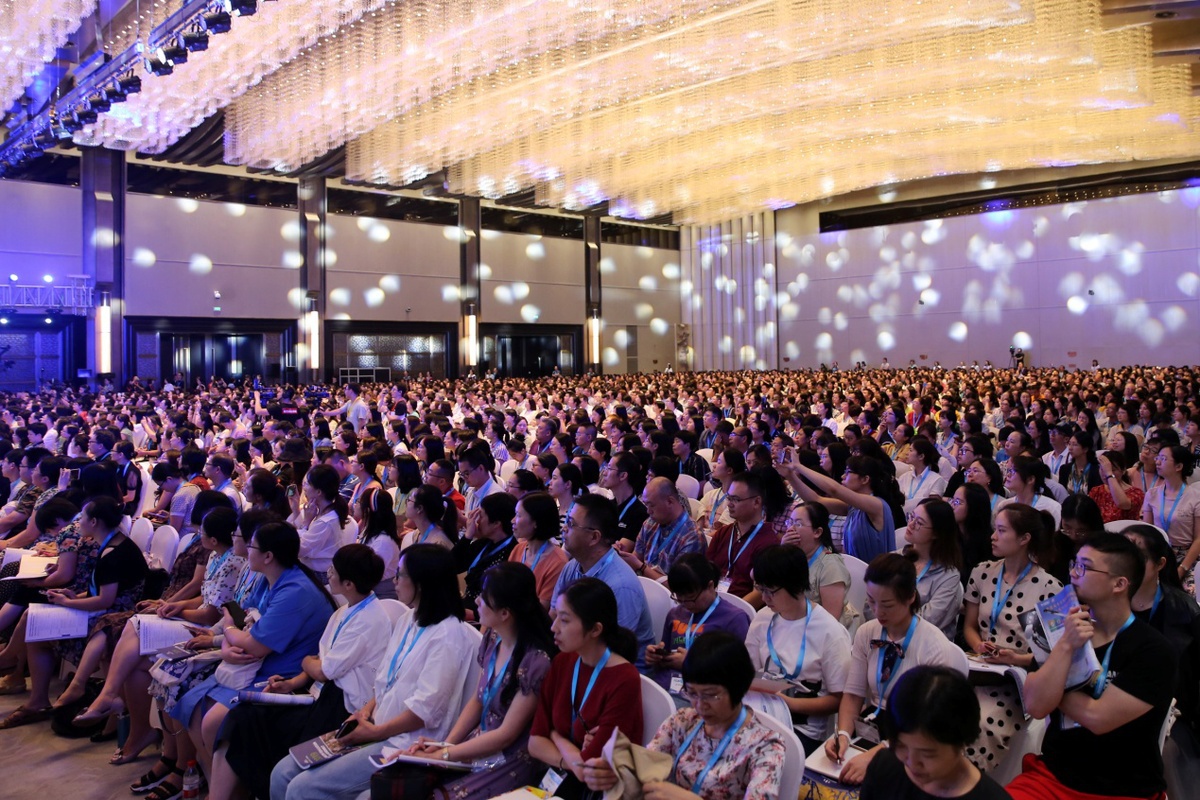 "English teachers from across the world should jointly discuss the best possible path for English education with a focus on core literacy and all-around development from primary school years," he said.
Xu Ming, member of the standing committee of the Party committee of Hangzhou, Chen Guomei, vice-mayor of Hangzhou, and Li Xingwen, counsel at the Foreign Information Bureau of the Publicity Department of the Communist Party of China Central Committee, attended the assembly.
They were joined by English education experts including Christopher Powers, executive director at the TESOL International Association, Rod Ellis, research professor at the School of Education at Curtin University in Perth, Australia, Peter Skehan, honorary research fellow at Birkbeck College, University of London, and Gong Yafu, president of the National Association of Foreign Language Education under the Chinese Society of Education.
Qu Yingpu, deputy editor-in-chief of China Daily, presided over the opening ceremony.