EU set to target firms helping with wave of illegal economic migration
Share - WeChat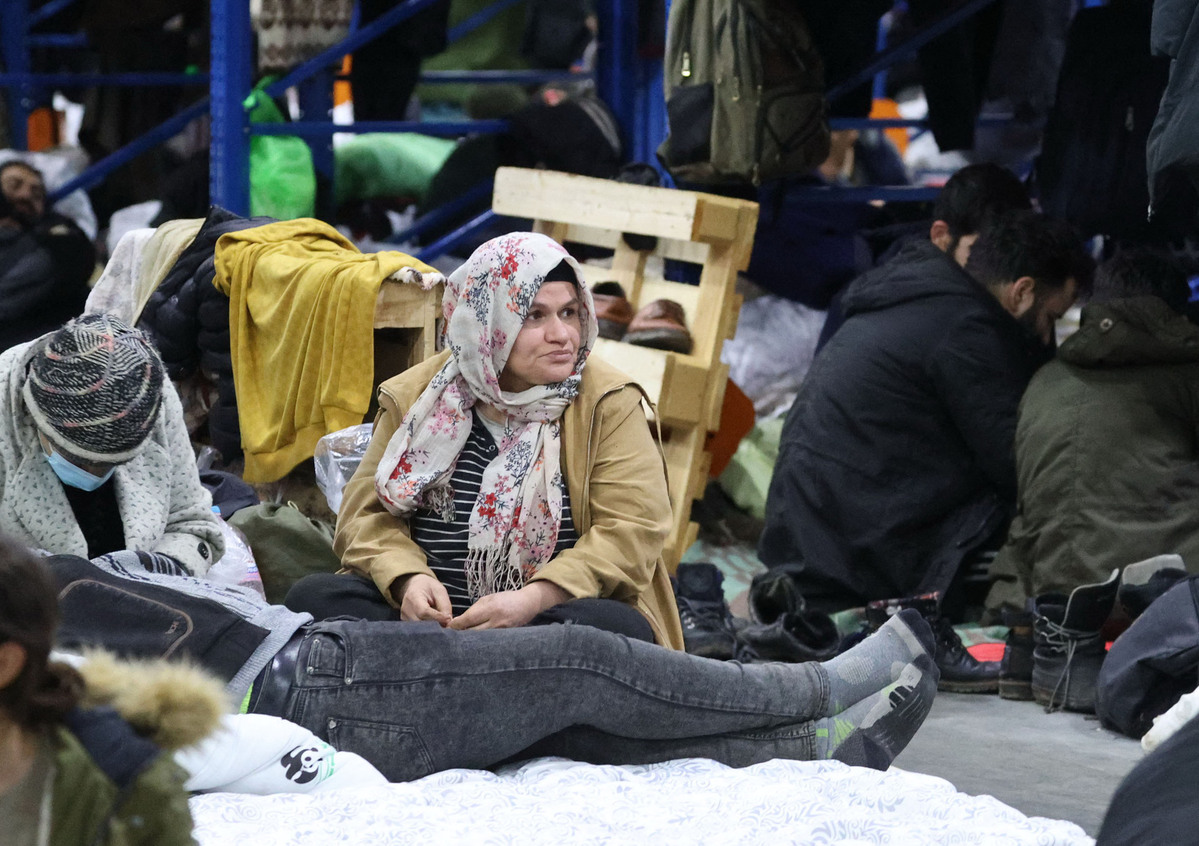 The European Union may punish companies that bring illegal would-be economic migrants to its doorstep.
The bloc, which is a destination for countless numbers of people seeking a better standard of living, has insisted its proposed clampdown on illegal economic migrants will not impact people seeking asylum because of persecution.
The Guardian newspaper said the draft law, which Brussels published this week and which is yet to be voted on, would open the door to the blacklisting of airlines and travel companies involved in transporting illegal economic migrants, whether intentionally or not.
The bloc said it was forced to take action because of attempts to destabilize it, which is thought to refer to the crisis on the Poland-Belarus border, where thousands of people have gathered in an attempt to cross into the EU illegally.
The Guardian quoted Ylva Johansson, the EU's home affairs commissioner, as saying some entities were effectively "trying to sell tickets to the EU".
"We see the need to reach out directly to those travel companies which-unintentionally, most of the time-are being part of a state-sponsored smuggling scheme orchestrated by a desperate and non-democratic regime," she said, in an apparent reference to Belarus.
She added that the bloc hopes it will not have to use the new law, which would allow it to ban airlines from flying through its airspace or landing in its territory.
The bloc is already able to levy sanctions against countries it says are attempting to destabilize it, and has done so in the case of Belarus, which it says has let migrants from Syria, Afghanistan, and Iraq pass through its territory.
The EU has also reportedly been talking directly to some governments and airlines about illegal economic migration, and some carriers have voluntarily restricted flights into the Belarusian capital, Minsk.
The BBC reported that Ursula von der Leyen, the president of the European Commission, told lawmakers the situation was "not a migration crisis, but an attempt by an authoritarian regime to try and destabilize its democratic neighbors".
"We have to fight against this," she said.
Alexander Lukashenko, the leader of Belarus, has said in previous interviews that Belarusian state troops may well have helped people cross the border into EU member state Poland, but vehemently denied his government orchestrated the crisis.
EU officials claimed around 7,500 people have illegally entered the bloc from Belarus, going into Lithuania, Latvia, and Poland.
The Reuters news agency said Ukraine, which is not an EU member, also fears Belarus is allowing people to cross its borders illegally and launched a military drill on Wednesday involving 8,500 troops.
The nation's border force said: "Aviation, drones, will also be actively used for patrolling and monitoring."