Border tensions fan flames of migration politics
Share - WeChat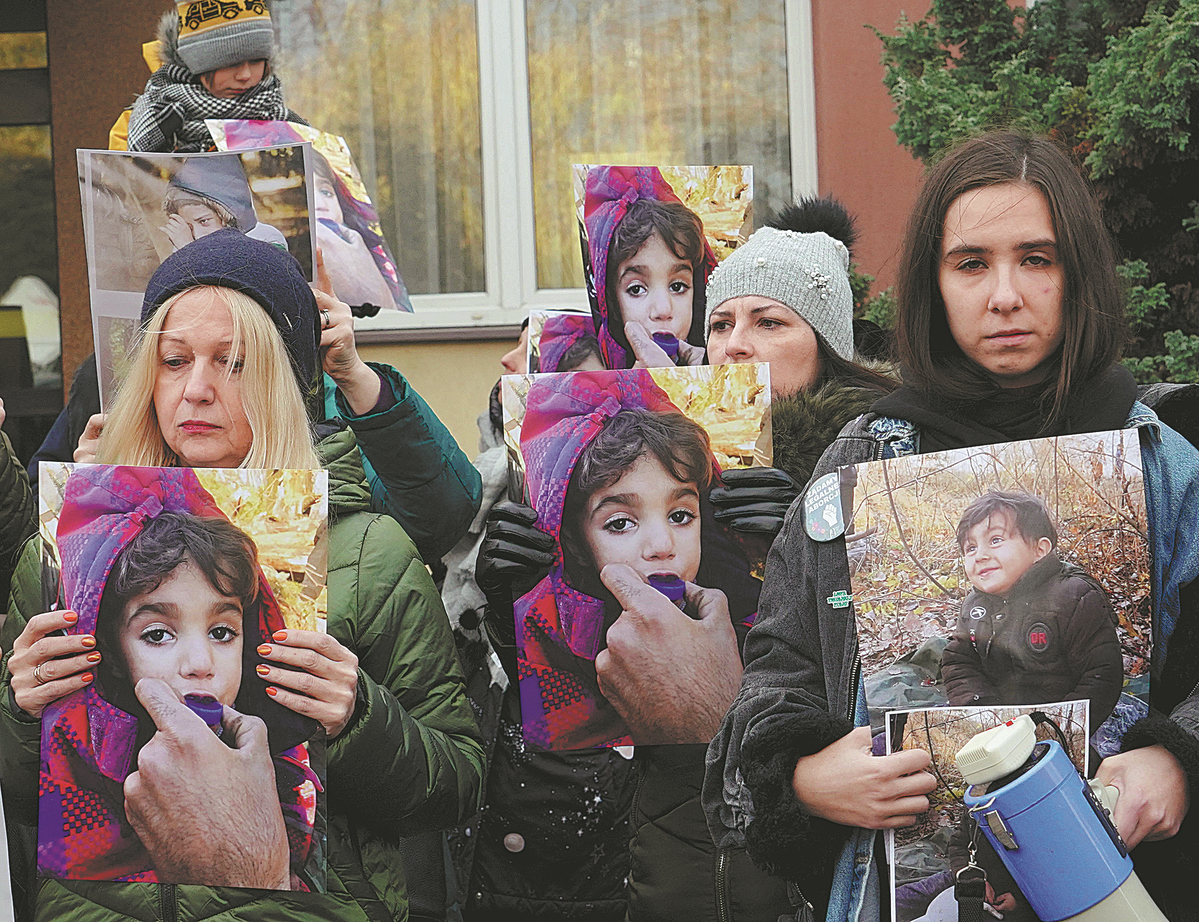 Flurry of diplomatic activity launched over standoff on Poland-Belarus boundary
Crowds of migrants attempting to cross international borders have become familiar sights in recent years, with Syrians escaping civil war and Afghans fleeing turmoil being just two examples.
However, the crisis on the border between Belarus and Poland, where hundreds of migrants are camped in a freezing forest-several of whom have died-differs sharply from other such situations.
On Nov 16, in the worst clash to date in the tense standoff, hundreds of migrants stampeded a checkpoint and Polish troops fired water cannons and tear gas to quell them, The New York Times reported.
About 2,000 people, mainly from the Middle East, are estimated to be living near this border in dire conditions and are desperate to cross into the European Union.
On Wednesday, German Chancellor Angela Merkel spoke to Belarusian President Alexander Lukashenko for the second time in three days, part of a flurry of diplomatic activity aimed at de-escalating the migrant crisis.
Lukashenko's media service said the two leaders reached "a certain understanding on how to move forward and solve existing issues".
Merkel's spokesman said the chancellor "underlined the need to provide humanitarian care and return options" for migrants stranded at the border, adding that UN agencies and the European Commission should be involved.
The talks between Merkel and Lukashenko follow a series of diplomatic contacts that raised tentative hopes that the crisis could be resolved.
However, the talks appear not to have helped. On Nov 16, some 100 migrants clashed with Polish forces in an attempt to force their way through the Bruzgi-Kuznica border crossing.
The Polish army detained dozens of migrants who crossed the Belarus border, and accused Belarusian special forces of masterminding the operation.
EU officials have accused Lukashenko's government of orchestrating the crisis in retaliation for the trading bloc's support for the Belarusian opposition. Last week, EU foreign ministers agreed on the legal basis for a new round of sanctions against Minsk.
Foreign ministers from the EU and G-7 global powers said, "We call on the government to cease immediately its aggressive and exploitative campaign."