Antitrust bureau has new chief appointed
Share - WeChat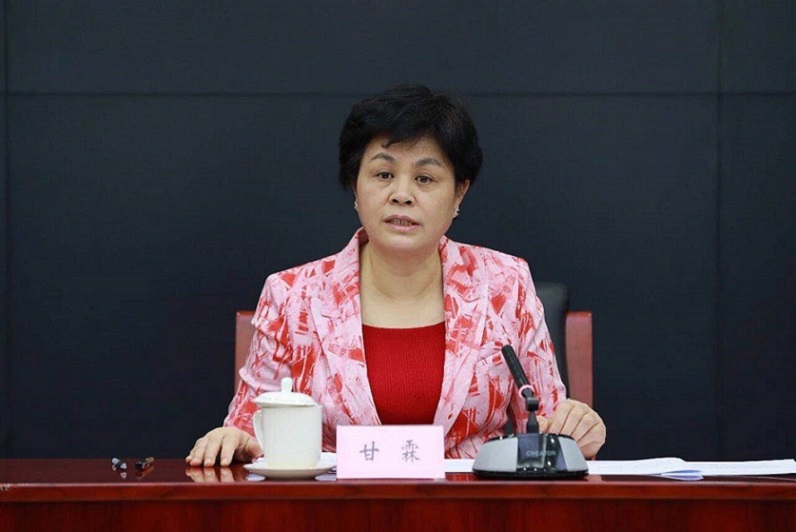 China's naming of a new appointee to head the country's antimonopoly bureau represents the country's accelerated steps in enriching antitrust efforts as well as its unswerving determination to deal with monopolistic behavior, industry experts said on Wednesday.
They made the remarks after the State Council, China's Cabinet, appointed Gan Lin, currently deputy minister of the State Administration for Market Regulation, to head the antimonopoly bureau, according to an announcement posted on the website of the Ministry of Human Resources and Social Security on Monday.
"The new change reflects that the country is enriching in-house capabilities for greater enforcement and autonomy regarding antitrust matters, so as to catch up with strengthening domestic antitrust efforts," said Zhong Gang, executive director of the Competition Law Research Institute at the East China University of Political Science and Law in Shanghai.
"It is also in line with the country's recent efforts in pushing forward related legislations, such as amendments to its Antimonopoly Law, and law enforcement to boost supervision over antitrust issues. It again demonstrated the country's firm determination to provide a fair market for all entities," Zhong said.
He added that with the new move, the antimonopoly bureau can integrate more resources when dealing with monopoly cases, especially when examining mergers and acquisitions.
"China is also looking to global practices like that of antitrust authorities in the United States and Europe. Both economies have much larger antitrust enforcement personnel than China," said Liu Xu, a research fellow at the National Strategy Institute at Tsinghua University.
Liu said that the antitrust workforce indeed needs to be enriched after China integrated three separate antitrust enforcement departments into the SAMR in 2018, which led to less staff on permanent establishment.
"Therefore, it is necessary to establish a bureau under the SAMR with deputy ministerial-level law enforcement authority so that the bureau can recruit more staff. It is similar to the China National Intellectual Property Administration, which is now under the SAMR, at the deputy ministerial-level," Liu said.
The CNIPA said it has 143 permanent establishment positions. He said that it is expected that the antimonopoly bureau will approach or even exceed this scale.
"Such an effort is also a responsible move for both the country and all trading partners related to the Chinese market. Otherwise, the potential distortion of competition in the country may directly or indirectly harm the interests of consumers and small and medium-sized enterprises from other economies, ultimately," he added.