Sino-African trade, business fully boosted
Share - WeChat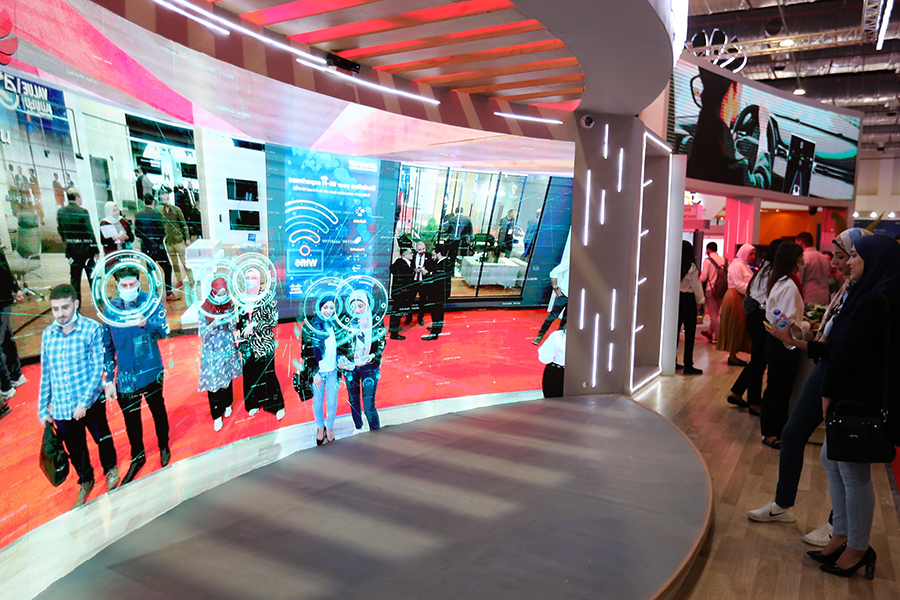 Country will support its businesses to invest in certain sectors on continent
China will further expand the scale of imports from Africa and encourage Chinese companies to invest in agriculture, manufacturing and other sectors in African economies to accelerate the continent's industrial upgrading pace and bolster exports, said a senior commerce official on Wednesday.
"China will support its businesses to invest in these industries to help Africa increase the added value of exported products, and uphold its transition from a raw material supplier to a manufacturer in the global value chain," said Qian Keming, vice-minister of commerce.
"This will not only bring overall China-Africa trade to a higher level and a larger scale, but also realize benefits for African countries that have worked hard over the past few decades," Qian said at a news conference in Beijing.
The official made the remarks before the eighth ministerial meeting of the Forum on China-Africa Cooperation to be held in Senegal at the end of this month. The 55 FOCAC members will gather together to discuss ways for further deepening cooperation, despite the disruption of the COVID-19 pandemic, the Ministry of Commerce said in a statement.
China and its African partners will jointly release "the 2035 Vision for China-Africa Cooperation" document to make a mid and long-term plan for bilateral cooperation, and establish the main framework for partnership between the two sides over the next 15 years.
Thanks to their complementary foreign trade structure and stable political ties, Sino-African trade soared 38.2 percent year-on-year to $185.2 billion during the January-September period, establishing a record for the time frame, the ministry said.
"From a long-term perspective, China-Africa trade is generally balanced. Since 2000, China has imported $1.2 trillion worth of goods from Africa and exported $1.27 trillion worth of products to Africa," said Qian, stressing that China has always wished to promote the balanced development of China-Africa trade, and has never deliberately pursued a trade surplus with Africa.
Apart from broadening channels for African products to enter the Chinese market via key platforms like holding China-Africa Economic and Trade Expo in Central China's Hunan province, China has exempted tariffs on 97 percent of exports from 33 least-developed African countries, and actively works with the African side on standards, quality inspection, mutual recognition and other factors to speed up market access procedures for African products.
As of the end of 2020, China's investment in Africa has exceeded $43.4 billion. Although the country is a latecomer to invest in Africa, it has become the fourth-largest source of investment on the continent, with more than 3,500 Chinese companies, among which 70 percent are private firms, investing in this market, said the Ministry of Commerce.
China's direct investment in Africa across all sectors registered $2.59 billion in the first three quarters, up 9.9 percent year-on-year, outpacing its overall outbound direct investment by 3 percentage points and exceeding the pre-pandemic level in 2019.
To help Africa ease debt burdens, the vice-commerce minister said China has optimized the structure of financial support and guided financial institutions in selecting quality cooperation projects that will most likely continue to receive credit. Many infrastructure projects have been implemented, remarkably improving Africa's infrastructure connectivity.
China COSCO Shipping Corp, the country's largest shipping group, announced that a rail-sea joint transport passage linking Hunan and Guangdong provinces with African countries began operating in October, after the first freight train left Zhuzhou in Hunan for Kenya.
The passage was initiated by the Chinese company and its preparation started this July. Its operation is expected to improve logistical efficiency and lower costs for freight transport to Africa.
COSCO Shipping will assist with the development of the China-Africa trade services platform and push forward the high-quality growth of China's inland provinces with new transportation paths and business modes, said Ye Jianping, vice-president of COSCO Shipping Holding Co Ltd, a COSCO Shipping subsidiary.