Chinese lantern display redesigns London skyline
Share - WeChat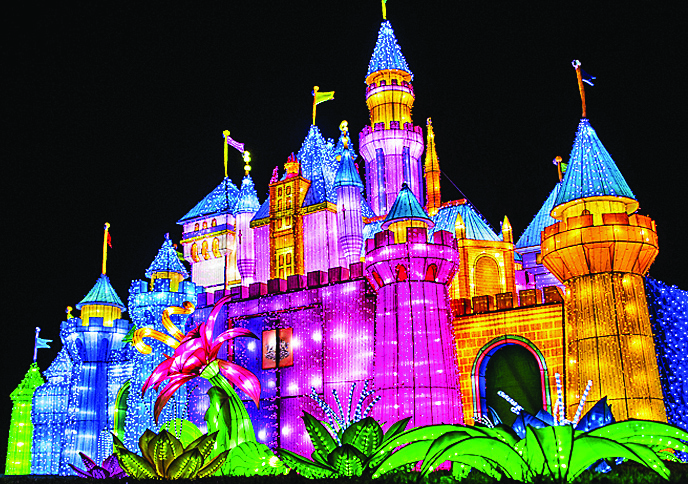 Around 250 people in China spent two months handmaking all the lanterns, and a team of 50 people has been working at each site to get them ready for display.
"It's a big challenge to organize an event of this scale but fortunately last year in Manchester, we were able to open at height of COVID-19, because we were outdoor and had timed slots, so we could manage things really well," Lightopia's co-creator He Ying told China Daily.
"In fact, compared to many other Christmas events we're one of the safest and most COVID-friendly. We know we can do it, and that gave us the confidence to make it bigger and better this year," she continued. "Additional challenges like international shipping and the driver shortage have made it a tough year but we've received a lot of support from local organizers so we're confident we can put on a wonderful experience for our customers."