UnionPay International provides CIIE exhibitors with convenient payment services
Share - WeChat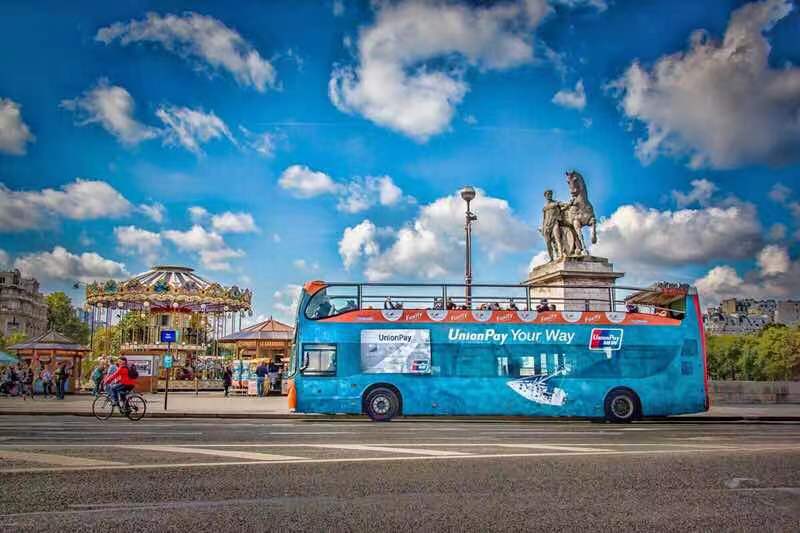 UnionPay International, a subsidiary of China UnionPay focused on the growth and support of UnionPay's global business, leveraged its network, product and service advantages to provide services for exhibitors of the fourth China International Import Expo.
The expo, opened on Nov 5 and closed on Nov 10, attracted about 3,000 companies from more than 120 countries and regions, exceeding previous session. UnionPay International sums up the service experience of previous CIIEs, provides more contactless payment services to help prevent and control the epidemic in special period.
Support exhibitors to facilitate consumption
At present, UnionPay cards have been accepted in 180 countries and regions and issued locally in 70 countries and regions. These cards can be used in almost all merchants in China, and serve as a two-way service for domestic and foreign personnel and economic and trade exchanges.
UnionPay cards brought convenience to exhibitors from all over the world participating in the CIIE. For instance, more than 370 companies from Hong Kong and Macao administrative special regions and Taiwan province participate in the exhibition. A large number of Hong Kong and Macao businessmen attended the fair and each already holds four UnionPay cards on average. Over 600 companies from 50 countries along the Belt and Road participated in the exhibition and a total of more than 100 million UnionPay cards issued alongside provided services. Congo (Brazzaville), Mauritius and other countries that participated in the exhibition for the first time have all issued UnionPay cards.
Since the epidemic, overseas consumers have preferred contactless payment services. In recent years, UnionPay International has cooperated with institutions from all over the world to launch over 100 e-wallets that support UnionPay card binding in 20 countries and regions overseas, such as UnionPay APP, UnionPay QR code e-wallets and mobile QuickPass. These wallets comply with UnionPay standards and support "cross-border usage". Exhibitors only need to download these wallets and bind a locally issued UnionPay card, and then they can complete the payment just like Chinese residents.
Serving companies' cross-border trade needs
As a new engine for stimulating import and export trade, cross-border e-commerce is one of the hot spots of this year's CIIE. After the outbreak, UnionPay International accelerated the expansion of online acceptance to push online cross-border trades. At present, 22 million online merchants in more than 200 countries and regions have accepted UnionPay online payment, including Amazon and other international leading e-commerce companies participating this time. The well-known media Business Insider commented that accepting UnionPay cards, the world's largest payment brand, will help local merchants reach more overseas shoppers.
At the same time, UnionPay International have launched UnionPay PaybyLink and other products via its digital service capabilities, which supports overseas small and micro merchants to serve and sale online without the need and cost to open online stores. Taking the popular art category of the CIIE as an example, last year nearly 20 leading galleries and auction houses in the world have accessed UnionPay PaybyLink services.
UnionPay International also designs and provides safe, convenient, transparent and efficient cross-border B2B comprehensive solutions for domestic and foreign cross-border e-commerce platforms, traditional import and export companies, multinational companies and other customers, to further enhance corporate customer service capabilities and promote economies around the world. At present, the service has covered nearly 20 countries and regions including Chinese mainland, Hong Kong SAR, Japan, Southeast Asia, the United States, the United Kingdom, Canada, Australia, New Zealand, Central Asia, and Africa.