Robotaxis to seize half of China's shared mobility market in 2030
Share - WeChat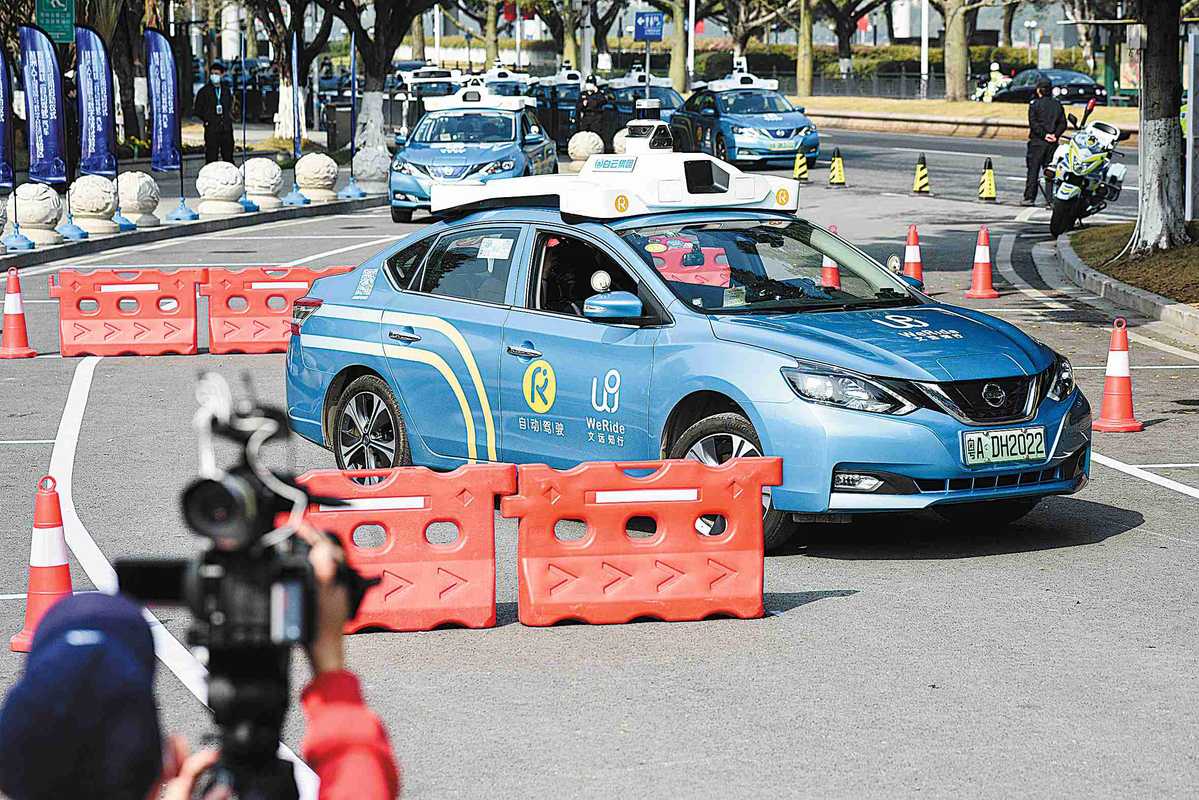 China's shared mobility market is to grow exponentially in coming years, with robotaxis seizing a lion's share, according to IHS Markit.
"Consumers are getting used to mobility services, and the penetration rate will gradually increase in the future," said the consulting firm in a report released on Friday.
It estimated that the shared mobility market will hit 862 billion yuan ($134.6 billion) in 2025 and 2.25 trillion yuan in 2030, and robotaxis will seize at least a 50 percent market share by then as companies are making rapid progress in smart technology.
Companies from Baidu to Huawei as well as carmakers are speeding up efforts in autonomous driving.
Statistics show that by the end of September Baidu had a fleet of 500 robotaxis and they had finished tests of over 16 million kilometers in a number of cities including Beijing and Changsha in Hunan province.
It was followed by startup Pony.ai, which had a fleet of 200 robotaxis and finished tests of 8 million km in the same period.
SAIC and China's car-hailing giant Didi had each finished tests of over 1 million kilometers.
It said the robotaxi market may have the same pattern as the current car-hailing market because of such factors as technological cost and demand for vast investment.
"So there will be two to three players, with the leading one having a market share of over 40 percent," said IHS Markit.
The consulting firm said smart driving is expected to grow fast as well. It said new cars with functions at or above Level 2 will reach at least 45 percent in 2025, and more than 80 percent in 2030.