Silk, song and sailing all part of an immersive experience
Share - WeChat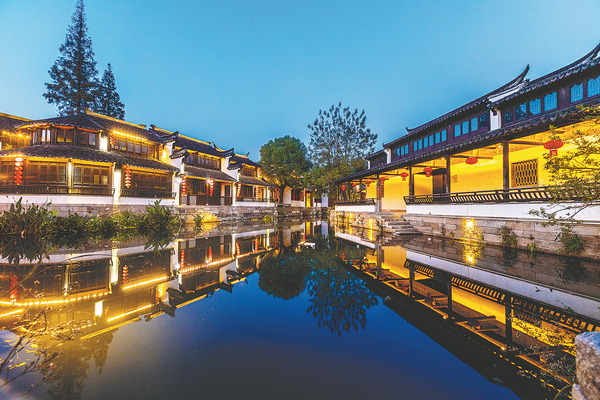 Wujiang is also drawing on its rich sericulture, Song brocade and qipao to promote tourism.
The local authority is striving in particular to attract visitors from the Yangtze River Delta. Their proximity means locals could head to Wujiang after work on Friday, with a night garden tour featuring a drama performance at Tuisi Park in Tongli followed by a homestay in one of many establishments set up for that purpose.
The next day could be spent exploring Zhenze and East Taihu Lake.
At the Taihu Snow Sericulture Cultural Park, Xing, the tourist from Beijing, observed the process of silk production close up, and engaged in a variety of silk cultural activities.
"There were exquisite and practical travel souvenirs too," she says.
She also tried her hand at peeling silkworm cocoons and made a cocoon handwork. "I knew a lot more about sericulture now," she says.
At the East Taihu Ecological Park she basked in sunshine as she sat on a yacht in the lake, caressed by a cool autumn breeze, and lapping up the views.
"It was my first time sailing, and it was exciting," she says.
yangfeiyue@chinadaily.com.cn