Kremlin eyes possible summit with US
Share - WeChat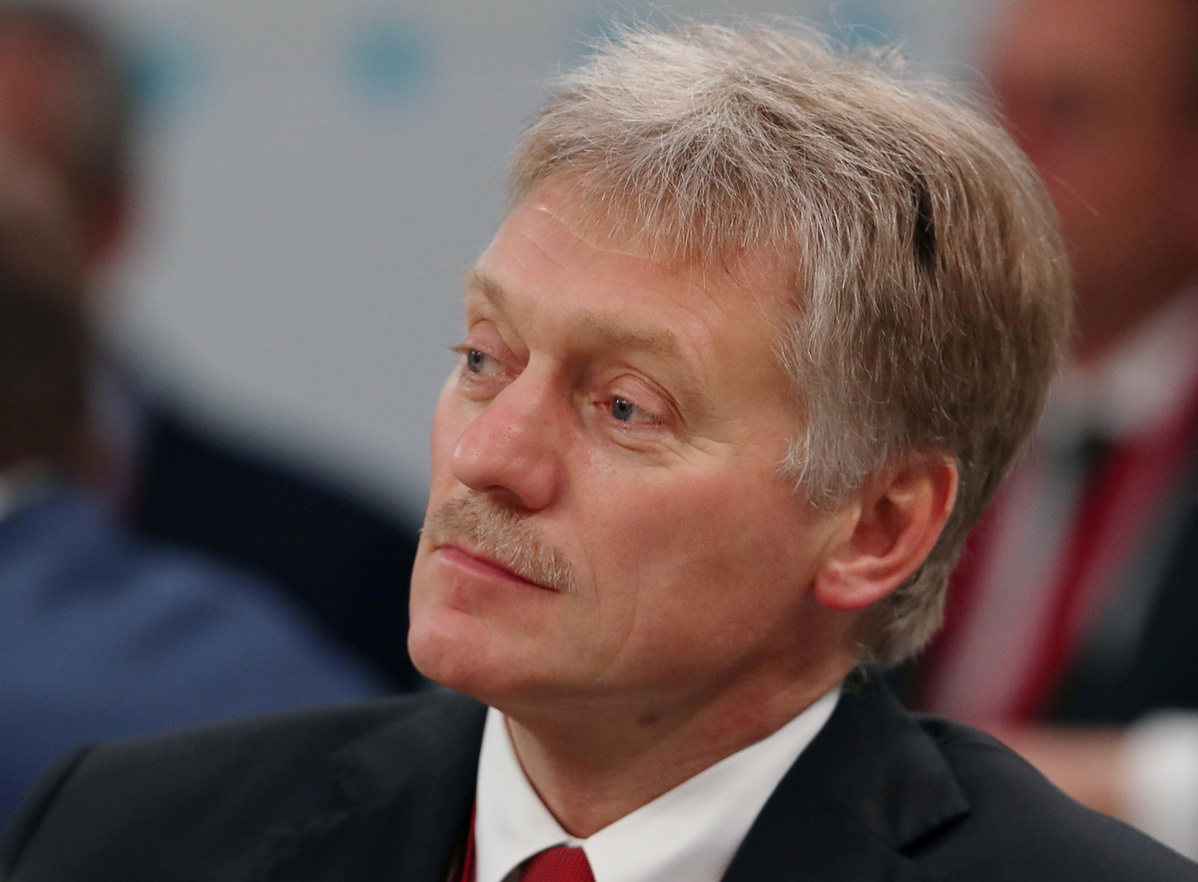 The Kremlin on Wednesday said there is a realistic possibility that another meeting between Russian President Vladimir Putin and his United States counterpart Joe Biden can be held this year.
"In one form or another, a meeting is quite realistic," Kremlin press secretary Dmitry Peskov said when asked about the likelihood of a meeting in the closing months of the year.
Peskov said that Yuri Ushakov, the Russian presidential aide, and Victoria Nuland, the US undersecretary of state for political affairs, discussed "various options and certain understandings were reached" at a meeting last week.
Peskov earlier said that Ushakov and Nuland had reached some understanding "in terms of the prospects for further dialogue at the highest level in the near future".
The remarks by Putin's spokesman come as relations between the two countries languish at post-Cold War lows.
If the meeting is held, it would be the second one in 2021 for Putin and Biden, following a summit in Geneva on June 16. That meeting was the leaders' first face-to-face encounter since Biden took office in January, and it was also the first Russia-US summit since 2018.
At a plenary session during Russian Energy Week in Moscow on Oct 14, Putin said that Nuland, during her visit to Moscow, touched on the possibility of contacts at the highest level.
'Working and stable' ties
Putin said Moscow has "constructive" relations with Washington and voiced hope that mutual interests would eventually help normalize US-Russian ties, and he described his relations with Biden as "working and stable".
Russian newspaper Nezavisimaya Gazeta said the prospect of another meeting between the two leaders might amount to a surprisingly good result from an otherwise less-than-productive visit by Nuland.
The newspaper said the visit passed without any important agreement on any one of the thorny issues in Russian-US relations.
Nuland met several senior officials during her visit to Moscow, but not a single meeting was followed by a joint news conference.
Vladimir Vasiliev, chief researcher at the Institute of the US and Canada of the Russian Academy of Sciences, said it is possible that Nuland came to Moscow with a message from the Biden administration on bilateral relations.
Dmitry Suslov, deputy director of the Center for Comprehensive European and International Studies at the Higher School of Economics, said that both countries have shown some flexibility in their approaches, given a shared understanding of the need to avoid any escalation in tensions.
Dmitry Trenin, director of the Carnegie Moscow Center, said:"There is still a strong negative attitude toward Russia in the US Congress."
Russian experts believe that a meeting between the heads of state may bring a change in bilateral relations.
Russian newspaper Vedomosti said the Biden administration may overhaul its approach to sanctions as a foreign policy tool.