China's Sept CPI up 0.7%, PPI up 10.7%
Share - WeChat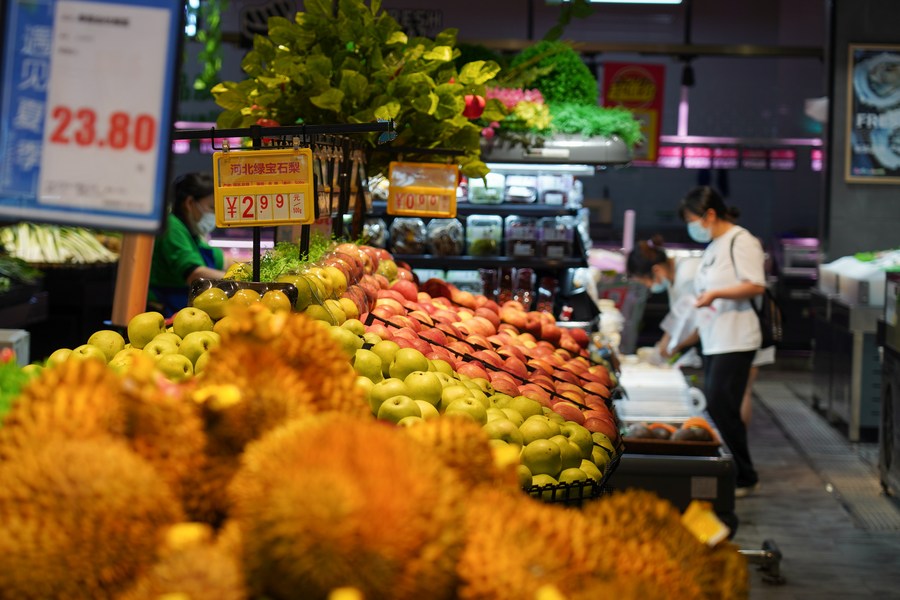 China's consumer price index, a main gauge of inflation, grew by 0.7 percent year-on-year last month, down from 0.8 percent in August, the National Bureau of Statistics said on Thursday.
The CPI growth edged down as food prices dropped at a steeper slope due to slumping pork prices. Meanwhile, the price rise in industrial consumer goods has accelerated amid rising oil and diesel prices, the NBS said.
On a month-on-month basis, the CPI reading in September stayed the same with August, compared with a 0.1 percent growth in the previous month.
The growth in core CPI, which excludes volatile food and energy prices and is deemed a better gauge of the supply-demand relationship in the economy, came in at 1.2 percent in September, unchanged from the previous month.
Dong Lijuan, a senior NBS statistician, said consumer prices remained generally stable last month with steady supply and demand, but the growth in prices of industrial goods has sped up, led by the sectors of coal and energy-intensive industries.
China's producer price index, which gauges factory-gate prices, rose by 10.7 percent year-on-year last month, up from 9.5 percent in August and marking the highest level since the NBS started to release the numbers in 1996.
The PPI rose by 1.2 percent on a monthly basis in September, up from 0.7 percent in August.
Specifically, prices of the coal processing industry rose by 18.9 percent from the previous month due to strong demand and tight supply. The sectors of nonferrous metal, cement, chemicals and gas also saw their price levels each increase by 2 percent or more month-on-month amid restricted capacity or rising import prices, the bureau said.