Ordos to build world's first zero-carbon industrial park
Share - WeChat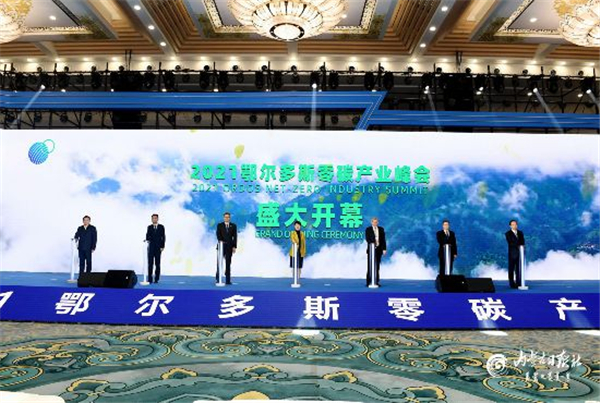 The city of Ordos in North China's Inner Mongolia autonomous region and Envision Group will co-build the world's first zero-carbon industrial park, according to an announcement at the 2021 Ordos Net-Zero Industry Summit that kicked off on Oct 12.
Ordos decided to build the park due to its abundant renewable energy resources and smart grid system, which can achieve low-cost and efficient production and use of renewable energy.
Industry analysts believe that with progress toward global carbon neutrality, the zero-carbon industrial park in Ordos will promote the development of the two trillion-yuan industries of electric vehicles and new energy.
At the summit, the Ordos municipal government joined with the international inspection and certification agency Bureau Veritas to release the world's first "International Zero-Carbon Industrial Park Standard".
It put forward four requirements for zero-carbon energy, intelligent management, industrial recycling, and social carbon reduction for the creation of a local zero-carbon industrial park.
This year's summit had the slogan "New Carbon Neutral Industries with a New Ecology for Science and Technology."
The purpose of the summit is to share successful experiences in zero-carbon transformation through project signing, summit dialogues, and professional forums and explore demonstration paths for industrial restructuring.
It aims to promote coordination in the reduction of pollution and carbon emissions, and to provide Inner Mongolia with wisdom and solutions for the comprehensive green transformation of economic and social development and the improvement of the environment from quantitative change to qualitative change.