Bottas wins in Turkey, Verstappen seizes lead
Share - WeChat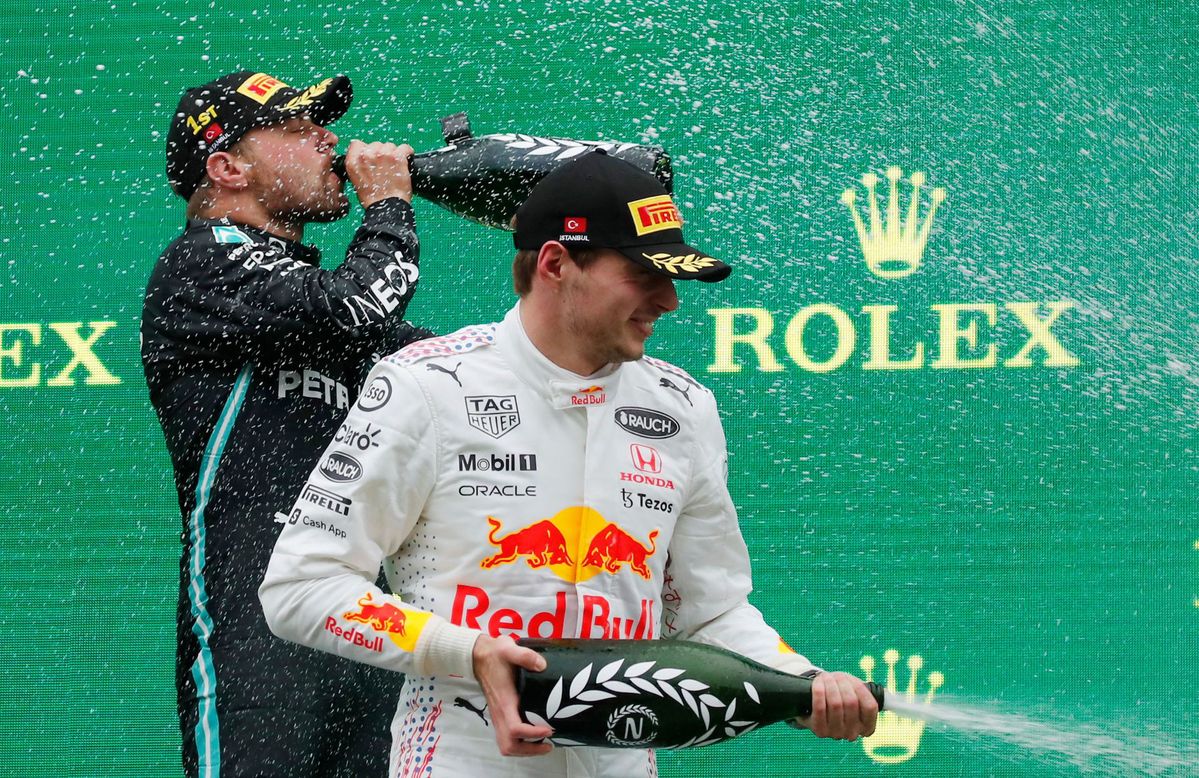 Valtteri Bottas scored his first win of the season Sunday at the Turkish Grand Prix, a mixed day for Mercedes when Max Verstappen reclaimed the overall championship lead from title rival Lewis Hamilton.
Hamilton started 11th because of a 10-place grid penalty, drove his way to third, but wound up a disappointing fifth after a late-race tire change. The Mercedes strategy allowed Verstappen to swing the championship battle in his favor. The Dutchman now leads Hamilton by six points with six races remaining.
"It's been close the whole year," Verstappen said. "This season has been really good."
F1 now leaves Europe, and next up is the US Grand Prix in Austin, Texas on Oct 24.
"With the (six) points it's not going to be easy. We'll see in Austin how it's going to go," Verstappen said. "I think some tracks can be a bit better (for us)."
Sergio Perez capped a strong day for Red Bull by finishing third.
Hamilton was fastest in Saturday qualifying but wasn't credited with the pole because of an engine change by his Mercedes team. He seemed headed for a podium finish but Mercedes called him in for the tire change over Hamilton's objections.