Soaring to new heights
Share - WeChat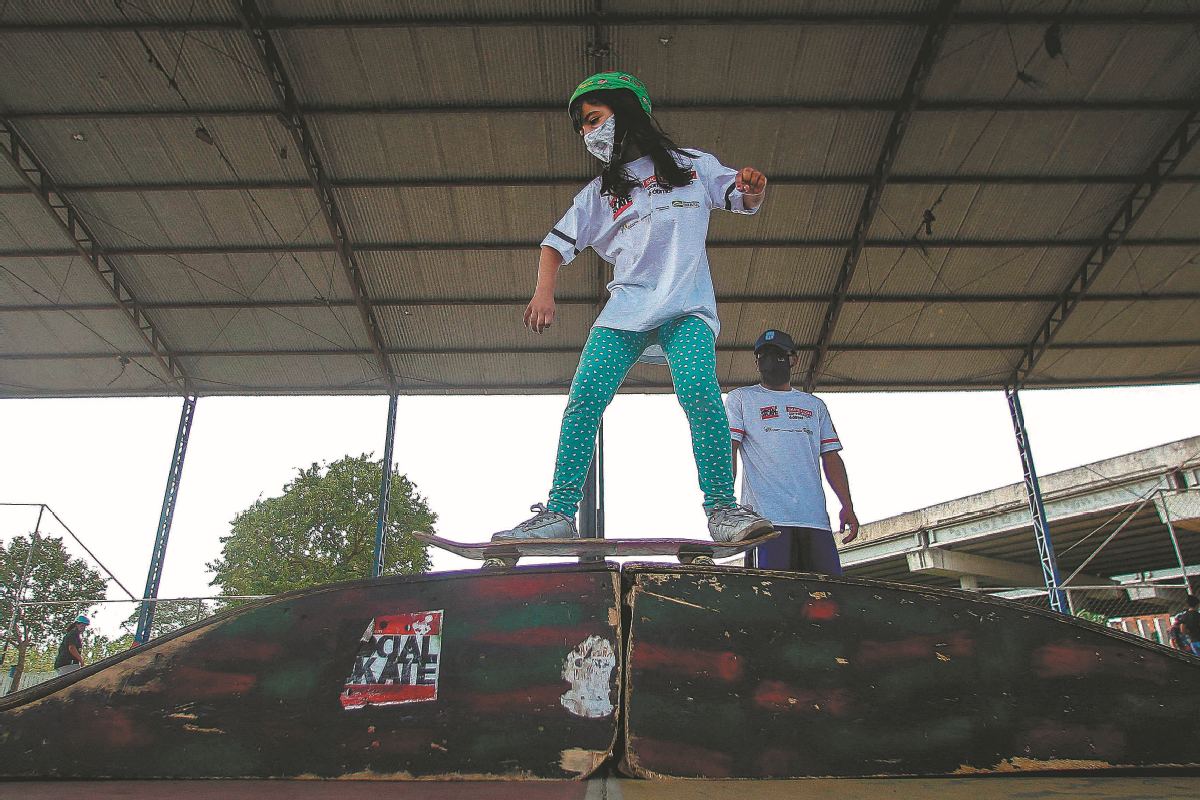 'Mission accomplished'
Leal first jumped to viral fame at the age of 7, thanks to a video of her doing skateboarding tricks dressed as Tinker Bell from the Peter Pan children's stories.
Julia de Souza Lima Martins, who is 8, wants to follow in her footsteps.
"My aunt recorded the Olympics, I watched the competition and I'm trying to imitate the tricks," Julia says at the Sao Bernardo do Campo park with a smile. Her helmet is bubble-gum pink.
For 20-year-old Dora Varella, another member of Brazil's Olympic skateboarding team in Tokyo, seeing more and more young girls take up the sport has been one of the greatest rewards.
"When we came back from Japan, I saw there was a real bump in interest in skateboarding, and I said to myself: 'Mission accomplished!'"
"There are more and more skateboarding classes for small kids and I see there are often more girls than boys. That's what is really awesome about the Olympics," added Varella, who is a professional.
When Varella started skateboarding 10 years ago, she was one of the few girls out on the ramp, but she says she never worried about it.
"In skateboarding, everyone shares the same passion. Whether you are 5 or 40, man or woman, we're all treated equally," she says.