Suzhou wraps up marketing campaign to overseas tourists
Share - WeChat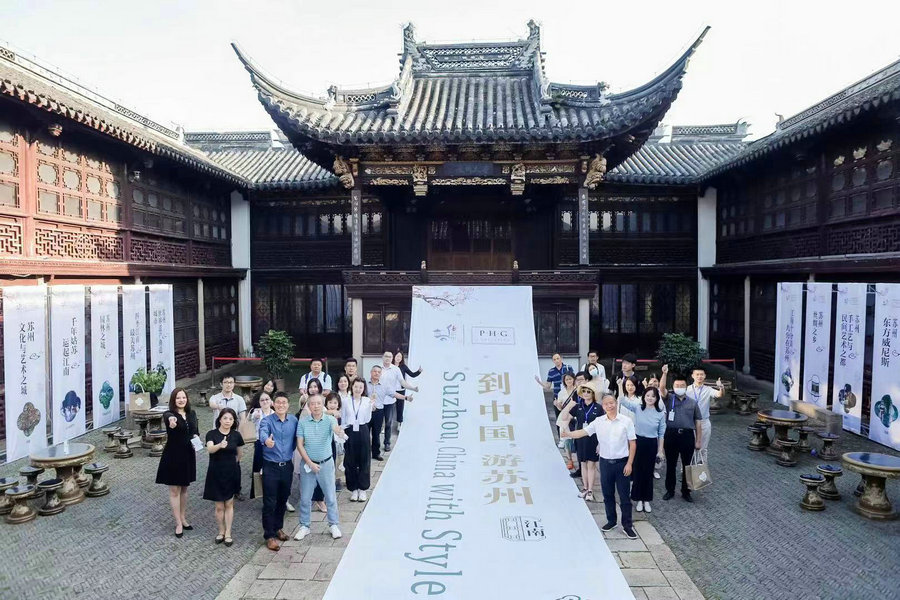 The Suzhou Bureau of Culture, Radio, Television and Tourism recently held a news conference in the city to celebrate the completion of a two-year marketing campaign focused on promotion via social media, targeting tourists in North America and Europe.
The bureau's four official accounts on the popular social networking platforms of Facebook, Twitter, Instagram and YouTube have attracted an additional 160,000 fans over the past two years, exceeding 1 million in total.
Their marketing campaign aims to provide potential inbound travelers with firsthand and in-depth travel experiences in Suzhou via a variety of photos, short videos and livestreams, amid the global COVID-19 pandemic.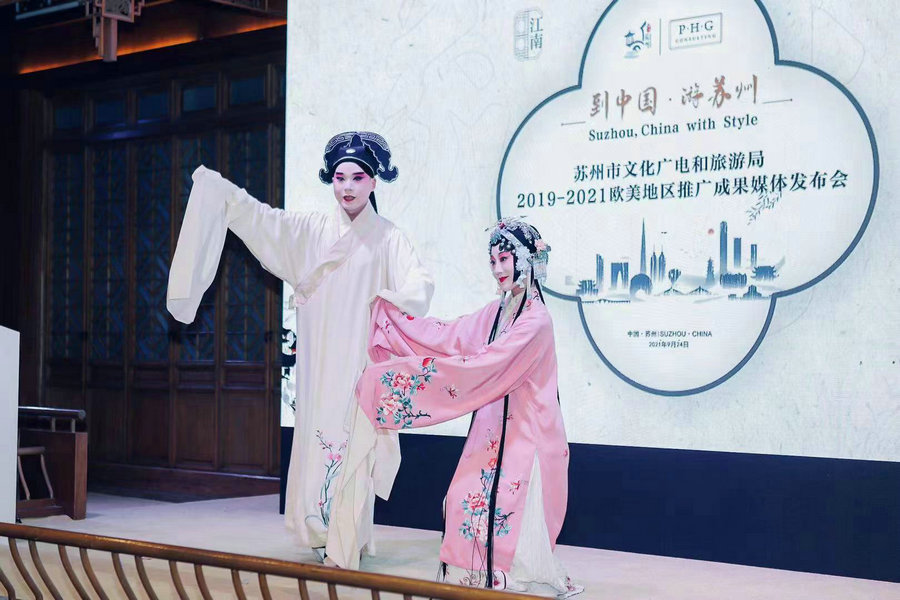 As the outbreak of COVID-19 has restricted the inbound and outbound tourism market, the bureau has also adjusted its marketing strategies to do online promotion targeting overseas markets and organize offline events for expats who have already settled down in China. Meanwhile, the bureau has cooperated with domestic travel agencies to create customized tour products for expats, with a variety of themes including culture, art and outdoor activities.
The bureau has also produced a series of short videos featuring travel stories from media representatives and influencers as well as expats living in Suzhou, who share their experiences of living like locals.
"Our official accounts on four major social media platforms allow us to present the beauty of Suzhou to a wide range of potential inbound travelers. Content is paramount. We've made different promotional themes for each month, season and some important traditional Chinese festivals," said Wang Rudong, an official from the bureau.
"Many expats are familiar with how to travel in China, and they like to be independent visitors. They have the spirit to explore. For us, the challenge is to design an appealing itinerary, such as hiking routes that connect cultural sites in Suzhou, to attract them."