Expert sees future in China's climate idea
Share - WeChat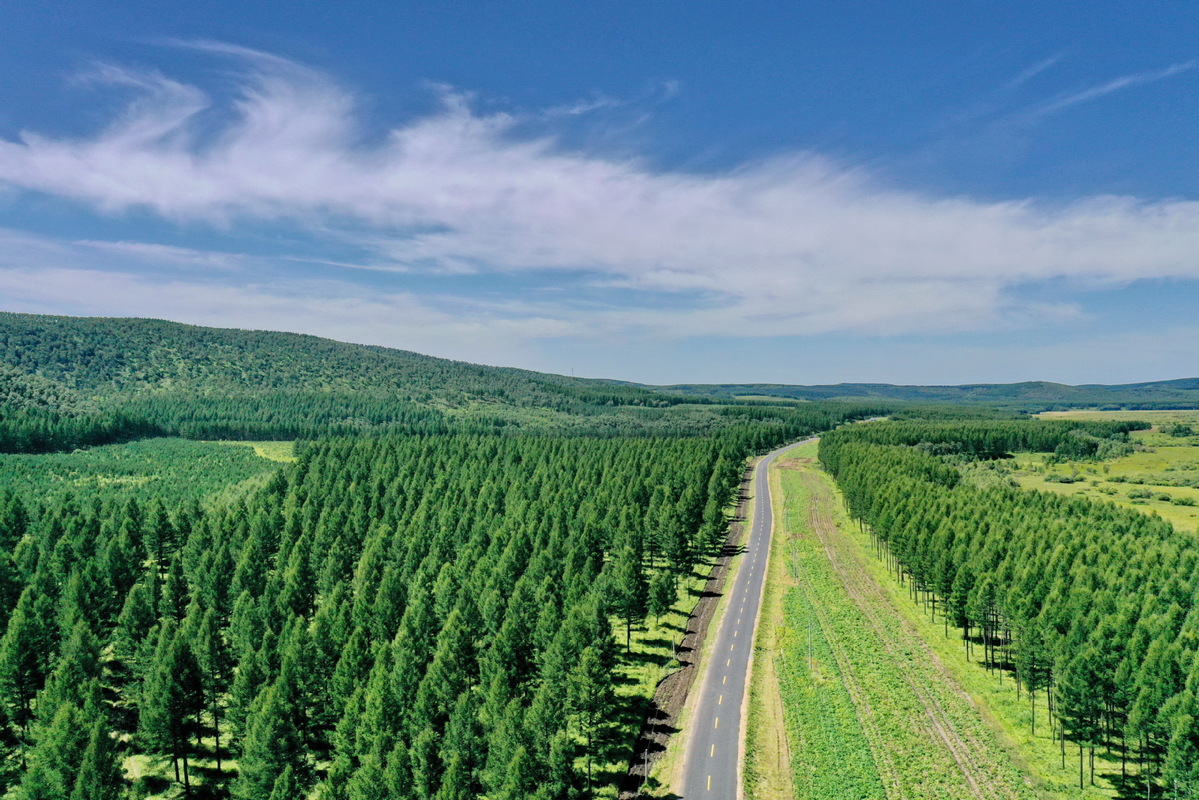 LONDON/GENEVA-China's idea of an ecological civilization could promote global biodiversity and climate change talks in the future, said Nigel Topping, the United Nations' High Level Climate Action Champion for the United Kingdom.
Topping made these remarks during an exclusive interview with Xinhua after attending the 76th session of the United Nations General Assembly. The British government appointed Topping in January 2020 as host of the climate talks in Glasgow.
At the general debate, Chinese President Xi Jinping said the country will step up support for other developing countries in developing green and low-carbon energy, and will not build new coal-fired power projects abroad.
China's pledge regarding coal-fired power projects is indeed big news from the UN meeting, Topping said.
"One of the ideas which come from China, which is the most exciting, is this idea of ecological civilization which, for me in two words, sums up what we're trying to build together," Topping said.
"Ever since I heard the term 'ecological civilization', I was like 'yes', that's what we're all trying to build, that's what we have to build. Because if we don't build an ecological civilization, we continue to undermine the ecological foundations of our civilization."
Topping also said the economy must be in service of ecology and society, not vice versa, and that is the "right relationship".
'Embedded in ecology'
"I think we have a very strong sense of the need to recognize that the economy is embedded in the ecology. It's not the other way around," he said.
Topping said there is a lot of great work being done in greening the financial system in China.
"The countries in the world which have the resources to invest overseas have a real responsibility to come together and make sure that that's really driving toward ecological civilization," he added. "Building on that, no coal finance, how do we really accelerate green finance everywhere in the world? There are a few areas I think for really strong collaboration."
The 15th meeting of the Conference of the Parties to the UN Convention on Biological Diversity, or COP15, will be convened in two parts this year and next year in Kunming, Yunnan province. The UN Climate Change Conference, or COP26, will take place in Glasgow, Scotland, later this year.
The two important events are like "brother and sister", Topping said. "My expectation is that these two COPs prove to be a turning point toward a decade of action," he said.
Xinhua
Today's Top News
Editor's picks
Most Viewed