Dortmund doesn't give up on Haaland
Share - WeChat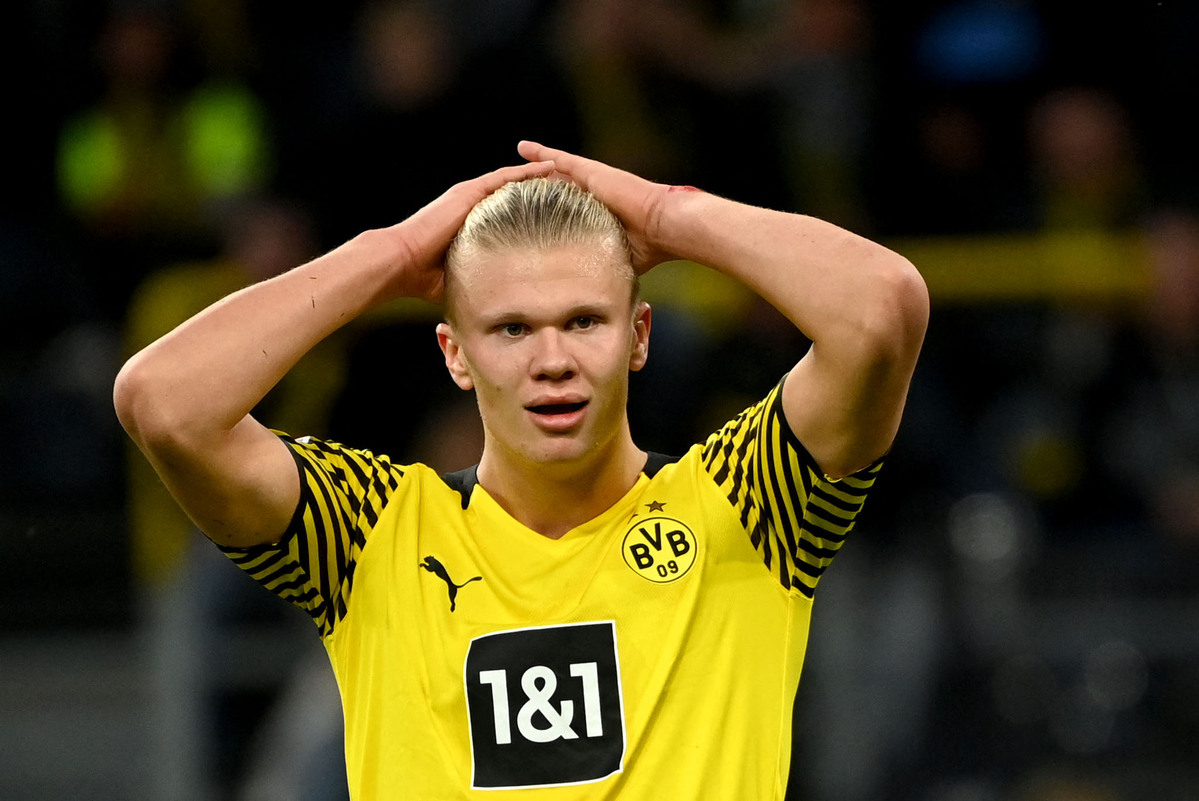 BERLIN - Borussia Dortmund hasn't given up in the struggle for Erling Haaland.
Hopes to convince the 21-year-old Norwegian to stay might be vague due to an exit clause valid next summer.
Ahead of the Black and Yellow's Champions League group encounter this Tuesday evening against Sporting, the club's CEO Hans-Joachim Watzke said the strikers' departure is far from a done deal.
"Of course, it's up to him. But who says it's over?" the official commented.
In the 62-year-old's perspective, the club hasn't yet lost the battle as Haaland knows what "he would be facing when joining one of the world's four leading clubs."
Leaving for one of the so-called big sons means "to be prepared a hundred percent. You've got to be mentally ready. It's far from a wellness case, no camaraderie but only fierce competition."
Dortmund isn't forced to sell the forward to gain income, Watzke added.
Therefore, the club continues to provide advice for the Champions League goal-machine on his way to create a glorious future.
To meet the level of Bayern spearhead Robert Lewandowski, Haaland might be well advised to stay another year in the German league to improve his skills, the CEO said.
In Watzke's perspective, Lewandowski took four years in Borussia's shirt before leaving and join one of Europe's superior clubs such as Bayern.
"Lewy invested four years with us to reach a paramount level. Joining a club like that means to be on 150 percent in every respect."
He is convinced, Haaland someday is going to overturn Lewandowski. "I am sure he will as he has got all you need to make it," he said but added it might not yet be the right time at an age of 21.
Watzke might have been encouraged to intensify his sweet-talking as Dortmund's dependency again came to light when losing the league game against Moenchengladbach without the side-lined Norwegian.
While the club official promised to find a suitable replacement in case the attacker is leaving, things assumedly won't be as easy.
As Haaland is seen as one of the football "talents of the century" Watzke's campaign might contain a fair amount of wishful thinking.
After all, Bayern's former chairman Karl-Heinz Rummenigge recently talked about rumors, Real is on its way to sign both Paris striker Kylian Mbappe and Haaland.
Marcus Thuram (Moenchengladbach), Timo Werner (Chelsea), and Dusan Vlahovic (Florence) are said to be on Borussia's interest list aside from Bergamo's Robin Gosens.
Facing Sporting, Dortmund might have to survive another encounter without Haaland as the striker suffers from an injury after having scored 21 goals in 17 Champions League games.
In the national league, Dortmund's fatal dependency comes to light as point scores drop from 2.06 to 1.78 per game without the blond spearhead.
In total, Dortmund is collecting ten points less over an entire season having to replace Haaland.
16-year-old Youssoufa Moukoko and new arrival Donyell Malen (22) can't yet deliver a similar quality level. To achieve international and national success Dortmund might already think about new arrivals in the upcoming winter break.
Having issued a new stock of shares Dortmund's managers are happy about additional investment capital.