Liaoning beats Guangdong to defend National Games men's basketball title
Share - WeChat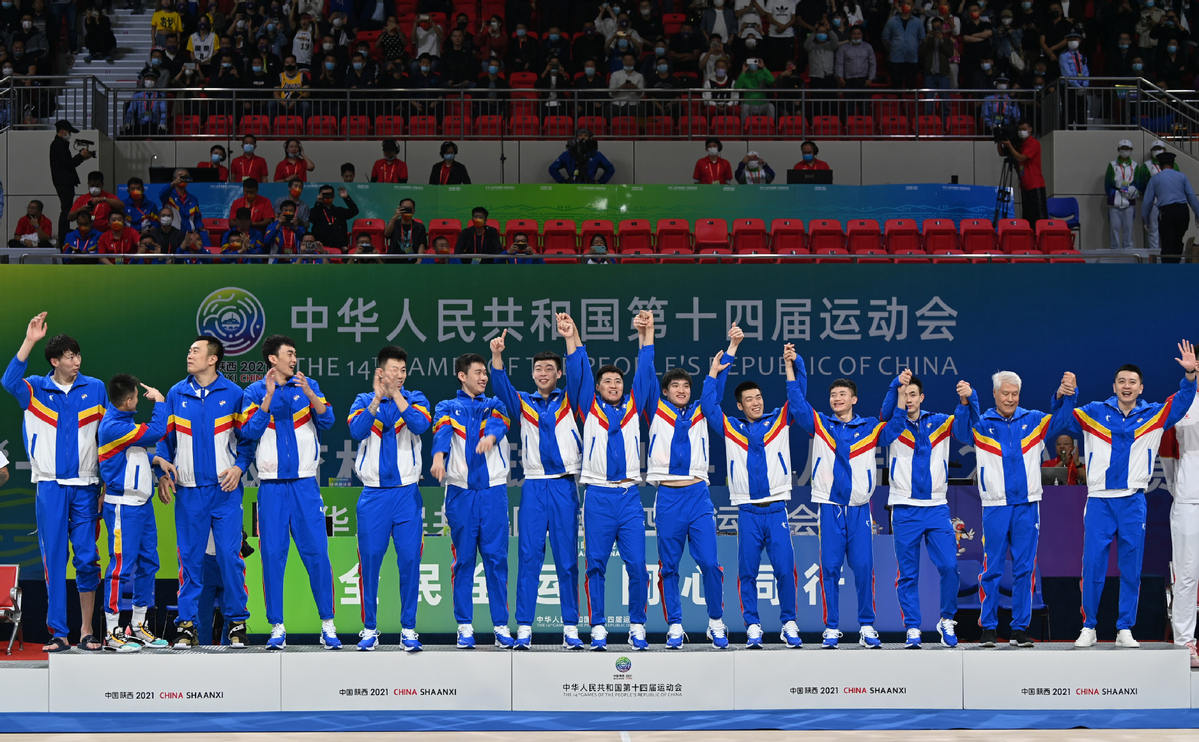 TONGCHUAN - Guo Ailun scored 33 points and Zhou Qi collected 13 points and 17 rebounds to lead Liaoning to an 87-79 win over Guangdong in the U22 men's basketball final at China's National Games here on Sunday.
The defending champions had great help from their young guns, as Yu Zechen scored 17 points in 35 minutes and relieved the burden on Liaoning's starters.
"This is the best gold medal of my life so far," Zhou Qi said. "This is one of the most important medals for Liaoning."
Zhou will play in Australia's National Basketball League next season, after he failed to reach an agreement with the CBA's Xinjiang Flying Tigers during the off-season, though he has never hidden his desire to play for the Liaoning Flying Leopards.
"Playing for Liaoning is my first choice every four years," said Zhou. "I can feel the warmth of my teammates and I'm so familiar with everybody here, because I started my basketball life in Liaoning."
Guangdong started the better side but Liaoning used an 8-0 surge to overtake them and led 24-21 by the end of the first quarter.
The second quarter repeated the way of the first, as Liaoning used an 11-2 run to regain the lead by 47-46 before the break.
Things got worse for Guangdong as center Liu Chuanxing fouled out midway through the third quarter, and Liaoning cruised into a 68-58 lead.
Guangdong closed the gap to 73-70 in the fourth quarter, but let their momentum slip away down the stretch as the players tired.
Hu Mingxuan led Guangdong with 19 points. Zhao Rui added 14.
Liaoning head coach Yang Ming said, "I won the gold medal as a player four years ago and this time I'm a coach. This gold is much more precious than the last one, maybe one of the best in my life."
Elsewhere, Zhejiang thrashed Hubei 97-66 in the bronze medal match.
In earlier matches, Shandong placed fifth after beating Beijing 73-60, and Shaanxi defeated Tianjin 94-84 to settle for seventh.