Hebei cities to juggle circus festival for global audience
Share - WeChat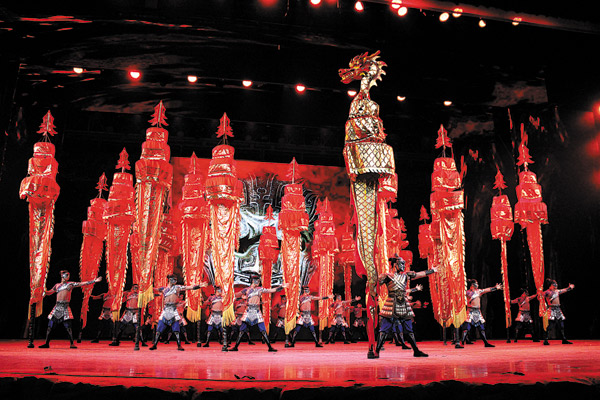 Official figures show that, until the end of 2020, Cangzhou had 112 acrobatic troupes, six acrobatic art schools and eight corporations that manufactured acrobatic props. Over 30,000 people work in the city's acrobatics industry, with an annual total output value of about 200 million yuan ($31 million).
Wang Xiaoling, vice-mayor of Cangzhou, says the international circus festival has boosted the city's acrobatics industry greatly.
It helps to recruit and train circus talent, encourages artists to create new shows for the festival, serves as a platform for international communication, and promotes integration of circus culture and tourism.
The Hebei Wuqiao Acrobatic Art School has trained over 500 students drawn from more than 40 countries across Europe, America, Asia, Oceania and Africa.
Wuqiao Acrobatics World, an 4A-level scenic area that offers various traditional Chinese circus acts, such as stepping barefoot on a ladder made of sharp broadswords, is a must-visit for those who travel to the city, especially with children.