Jordan's legacy helping Chinese youngsters reach for top
Share - WeChat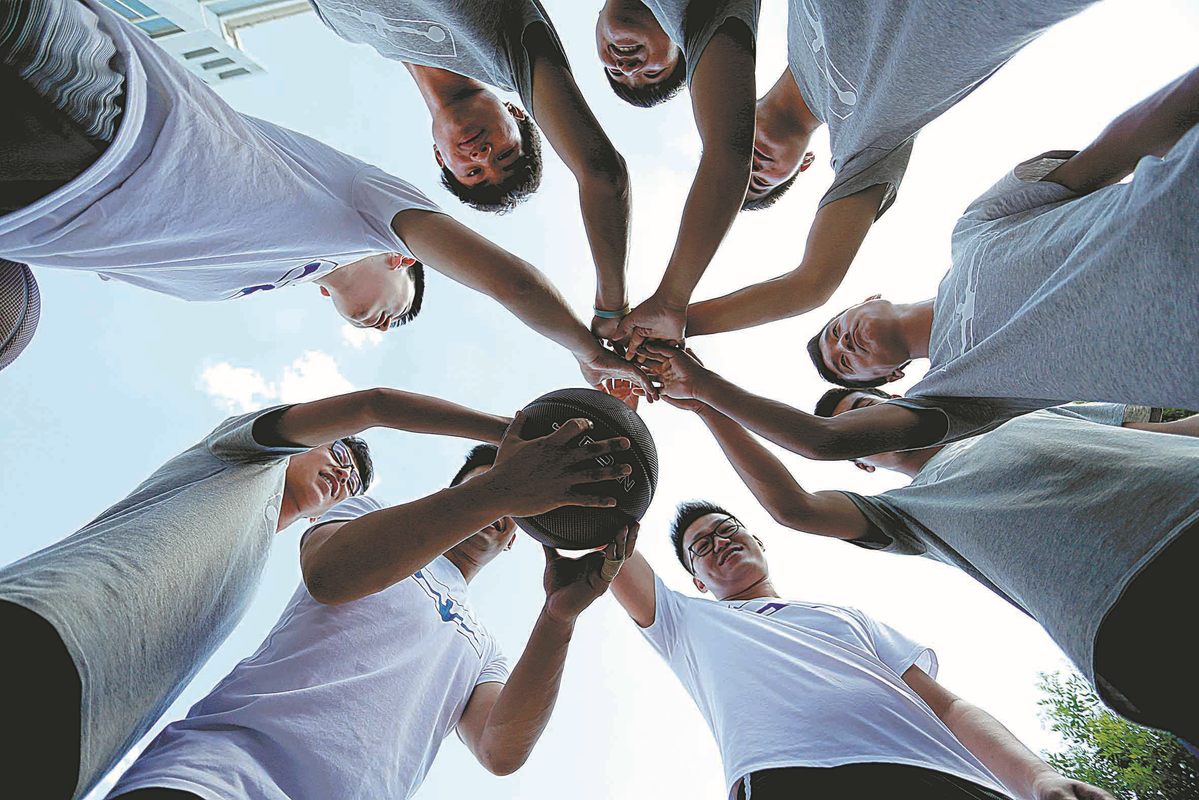 Spearheaded by legendary basketball player Michael Jordan, a youth-focused charitable program is ramping up efforts to help children from underdeveloped regions realize their dreams.
A beneficiary himself of great mentors both on and off the court, Jordan is building a similar support framework for underprivileged kids in China.
Beyond financial aid, the Jordan Wings program, which works with more than 30 partners globally, emphasizes how emotional factors, such as care, attention and encouragement, can help unleash young people's potential.
Initiated by Jordan during his visit to China in October 2015, the Wings program launched the third phase of its work last week.
It is backed by the Jordan Brand of sportswear giant Nike, and the China Foundation for Poverty Alleviation (CFPA).
The majority of beneficiaries are high school students from the country's less-developed western areas, whose chances of academic and career success are often hindered by poverty, limited educational resources and a lack of sports facilities.
The program's new three-year phase, which was launched on Sept 19 in Beijing, features an upgrade of its mentor system, extending its outreach to support graduates in the next stage of their development, be that their college education or pursuing career goals.
Since mentor support was introduced in April 2016, a total of 456 employees from Nike Greater China have signed up to offer not just academic tutelage, but also tailor-made guidance on children's mental health, physical education and social activities.
This has benefited more than 2,000 students from elementary and high schools from 19 provinces and municipalities across China.
"The biggest advantage of this program is that Jordan Brand plays a much bigger role than just a donor, but more of a designer and facilitator throughout the whole process of the program," said Xu Lin, head of Social and Community Impact of Nike Greater China.
"With the program entering a new phase, it calls for stronger commitment and greater initiative from the mentors to focus on each and every student's specific conditions after their graduation from high school, and to develop solutions for helping each of them through their own challenges," she added.
With over 1,000 students from the program having graduated from high school, Xu revealed that Nike will provide access to internship and part-time jobs for them at Nike and Jordan Brand retail outlets in major cities, to prepare them for a smooth transition from campus to their careers.
"The working experience and challenges they might face as interns or part-time employees will help broaden their horizon, improve their communication skills and gear them up for pursuing whatever they are interested in as their career choice," said Xu.
The program will also build a communication platform in each of the cities where the graduates are settled. The idea is that this "mini community" will enable them to stay in close contact with their mentors and share their experiences with each other.
As a member of the founding 2015 class of the Wings program, Li Yang, who hails from a rural county in China's northeastern Heilongjiang province, recalled how meeting Jordan during the program's launch in 2015 was a life-changing moment for him.
Supported by a scholarship for three consecutive years through the program, Li finished high school with outstanding academic results and has been majoring in telecommunication engineering at Changsha University in the Hunan provincial capital.
"Without this program, I wouldn't have imagined that I could make such a big step out of my small home county to study in a southern metropolis so far away from home and chase after my dreams," said Li.
"The inspiration I got from this program is you can always dare to dream big and go after your goals with consistent effort."
As a founding partner of Jordan Wings, the CFPA, which was established in 1989, is committed to helping expand the program to cover a wider area of China.
"Michael Jordan's success story is inspirational and particularly appeals to young students who are interested in the game of basketball," said Yan Zhitao, deputy secretary general of the CFPA.
"All the various elements of the Wings system-the mentorship, scholarships and the social initiatives-provide an invaluable example for local education authorities, school leaders and teachers to emulate and adopt. And we hope it can ultimately benefit more children on a larger scale," said Yan.
"In the new stage of the program, we will continue working closely with the Jordan Wings program to help break down barriers and level the playing field for more children from underprivileged backgrounds."