KeNiuLe Dairy to launch new milk product
Share - WeChat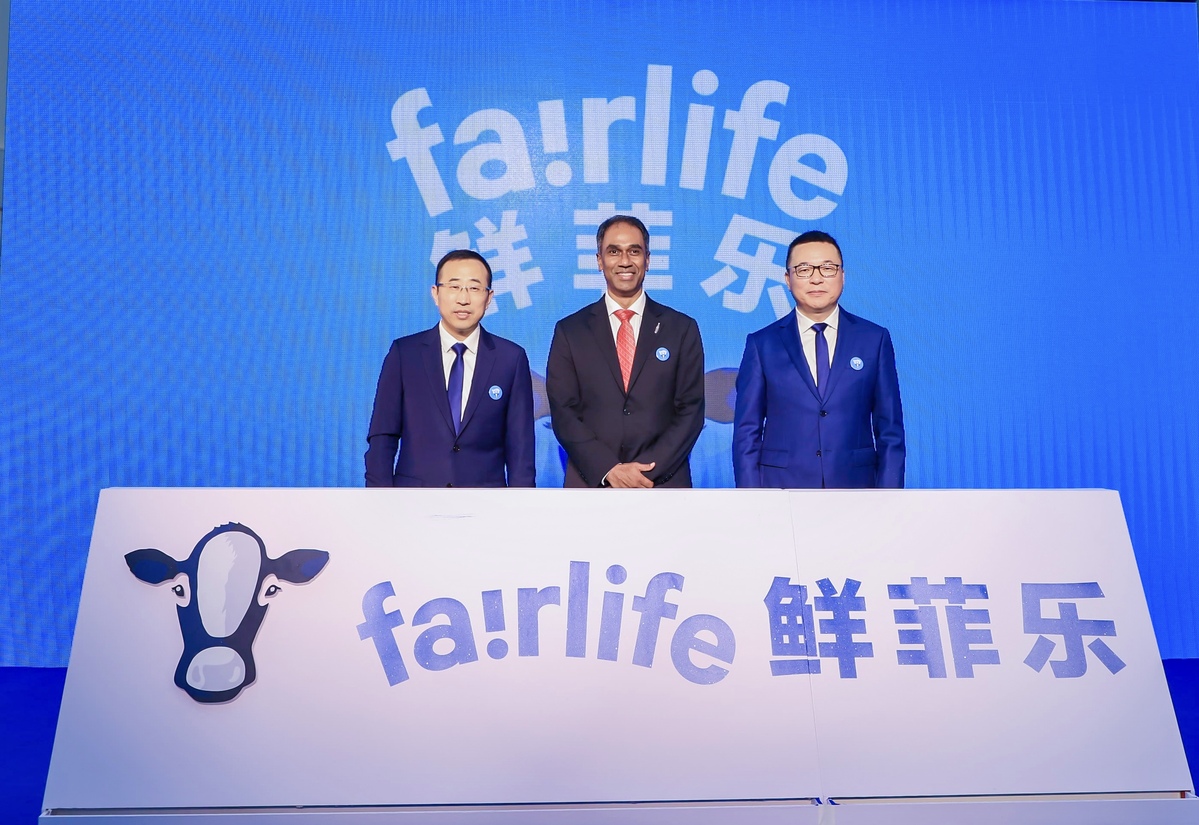 KeNiuLe Dairy Co Ltd, a joint venture between the global beverage giant The Coca-Cola Company and China Mengniu Dairy Company Limited, launched its first brand in the chilled milk market in the country to tap the fast-growing sector as health-conscious Chinese consumers have increased demands for nutritious products.
The new product, Fairlife, is expected to bring three new high content nutrition milk products: whole white milk, low fat white milk and chocolate milk. These milk products use ultrafiltration, which is an internationally patented technology that retains more nutrients in raw milk and removes some ingredients, such as lactose, offering multiple benefits, including high protein content, high calcium content, zero lactose and a longer shelf life (28 days), according to the company. For example, Fairlife said every 100 grams of its product contains 5.3 grams of high-protein while the average level of chilled milk products is about 3 grams.
The joint venture was established in 2020 and has built a modern dairy plant in Bengbu, East China's Anhui province.
The introduction of Fairlife, a wholly owned subsidiary of the Coca-Cola Company, has based on its good sales records and penetrations in many oversea markets. According to the Coca-Cola Company, the sales and household penetration across the North America market has grown consistently, with strong double-digit growth each year since launch. Fairlife is on track to achieve $1 billion in annual retail sales in North America in 2021.
The move also signals the global beverage producer's debut in the dairy sector in the country.
"Adding Fairlife to our growing portfolio here in China is an important step for Coca-Cola China to accelerate its transformation into a total beverage company to meet the diverse needs of Chinese consumers," said Vamsi Mohan Thati, president of Coca-Cola Greater China and Mongolia.
"We are committed to introducing more high-quality product choices for Chinese consumers and to contributing to the realization of the Healthy China 2030 goal."
By partnering with Mengniu to establish the joint venture KeNiuLe, the firm hopes it will make full use of the advantages of both parties, including dairy development and processing techniques, brand influence, supply chain and distribution channels, said the president.
Meanwhile, the new dairy product is part of Mengniu's efforts to bring more advanced and diversified nutrition products to Chinese consumers though gathering high-quality resources from the world, said Lu Minfang, president of Mengniu Group.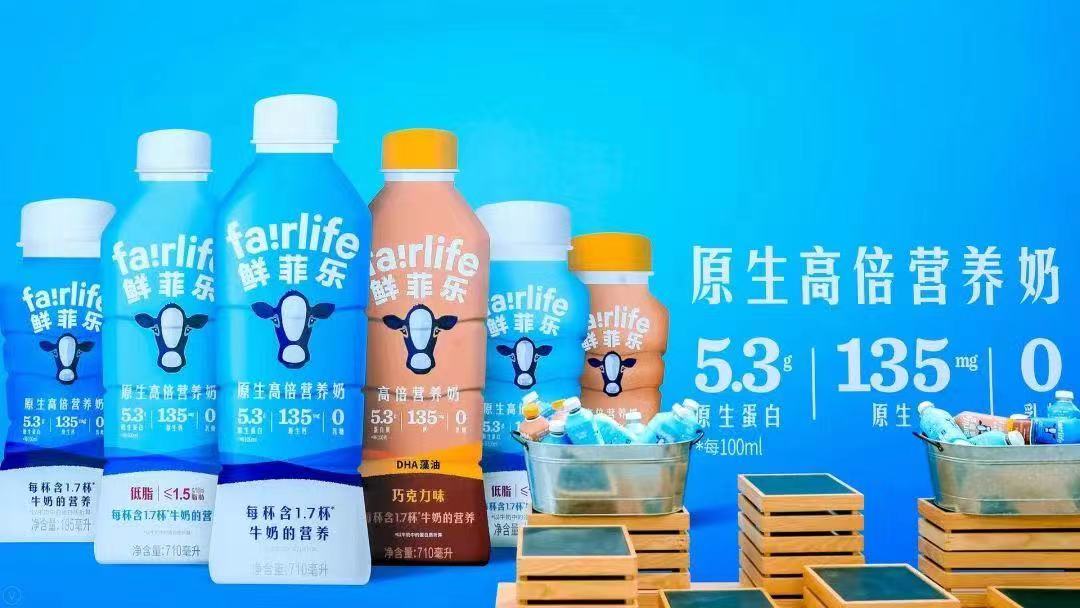 "Fairlife will fill the gap of the Chinese dairy market and create infinite possibilities in the category of chilled milk," he said. Currently, chilled fresh milk – Shiny Meadow -- is considered a strong driver for Mengniu's revenue growths, with the sector increasing rate reaching 120 percent, according to its fiscal interim report this year.
Speaking on the prospects of the chilled milk market, Thati, who took office as president in 2020, is confident of the steady growth of the value-added dairy market.
"China has a very large dairy market... We believe there is always an opportunity to provide people with more choices, especially those who are looking for dairy-based products of great taste and strong nutrition," the president said.
The company is planning to introduce more Fairlife product options in China based on responses from the market, said Thati.
A series of innovative dairy categories, boosted by new technology, have been rolled out, including fresh milk, cheese and yogurt, with market shares and nutrition levels continuously upgraded, said Chen Junshi, chief adviser of the China National Center for Food Safety Risk Assessment.
He added the new ultrafiltration technology used by Fairlife and KeNiule is paving away for more nutritious milk products to be developed in China.
According to data from China Dairy Conference this year, the per capita consumption of dairy products in China was 38.3 kilograms last year, a rise of 20 percent than that of 2015, driven mostly by rapidly-growing demand for chilled fresh milk and cheese categories.