Coca-Cola introduces new low alcohol beverage
Share - WeChat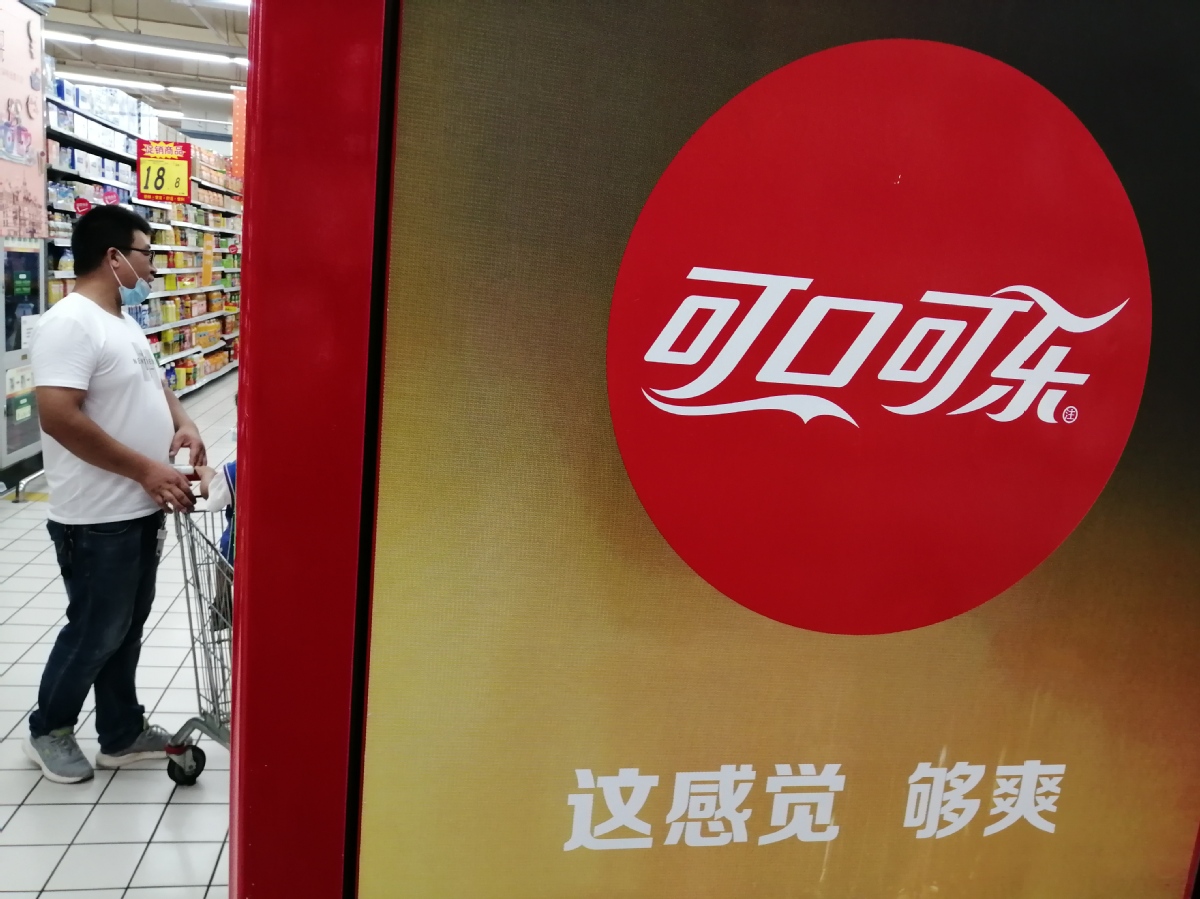 Global beverage leader Coca-Cola's China unit has continued to increase its presence in the country's low-alcohol beverage market by launching another such drink called Lemon-Dou craft, a Japanese-style alcoholic drink.
The company introduced its first alcoholic beverage Topo-Chico Hard Seltzer in China in June.
Three flavors of Lemon-Dou are now available in the Chinese mainland market, with different levels of alcohol and different amounts of lemon juice. The series of products are available on e-commerce platforms in September and will gradually cover various retail channels including hypermarkets, supermarkets and convenience stores nationwide.
Lemon-Dou was first launched in Kyushu, Japan, in May 2018, followed by the introduction in China and the Philippines. The company will launch it in other markets around the world in the future.
Based on the insights of local consumers, Lemon-Dou is gradually proving its potential to scale globally, a demonstration of the company's "Disciplined Innovation" product strategy, according to Coca-Cola.
The launch of Lemon-Dou in China again shows the company's agility to capture the ever-changing consumer trends and growth opportunities, said Zhu Danpeng, a food and beverage analyst in Guangzhou, Guangdong province.
He said the entry into the new drink category is an effective tool to increase loyalty among the younger generation of consumers.
With young people born in the 1990s gradually becoming important consumers of alcoholic beverages, the culture of alcohol consumption has also changed accordingly.
According to the report Insights into Alcohol Consumption by Young People in 2020 published by CBNData, both the number of alcohol drinkers and the per capita consumption of alcohol among consumers born in the 1990s were growing.
Those people are expecting to enjoy a "nonsocial" drinking atmosphere. With its low alcohol, rich taste and ready-to-drink features, Lemon-Dou offers young people a fresh choice when they want to have a drink with friends during weekends, at dinner or while watching TV at night, said Coca-Cola.
In recent years, the category of low-alcohol drinks has been gaining popularity among consumers in the Chinese market, and has shown promising prospects.
A research report from Nomura Orient International Securities shows that the size of China's low-alcohol beverage market will grow to 258.3 billion yuan ($39.93 billion) by 2035, and the compound annual growth rate of total consumption from 2018 to 2035 will be 34.4 percent.
Market research firm NielsenIQ also indicated in its report Food Consumption Trend 2021 that low-alcohol beverages are one of the seven emerging categories in the general food industry.