Official motto for Olympics introduced
Share - WeChat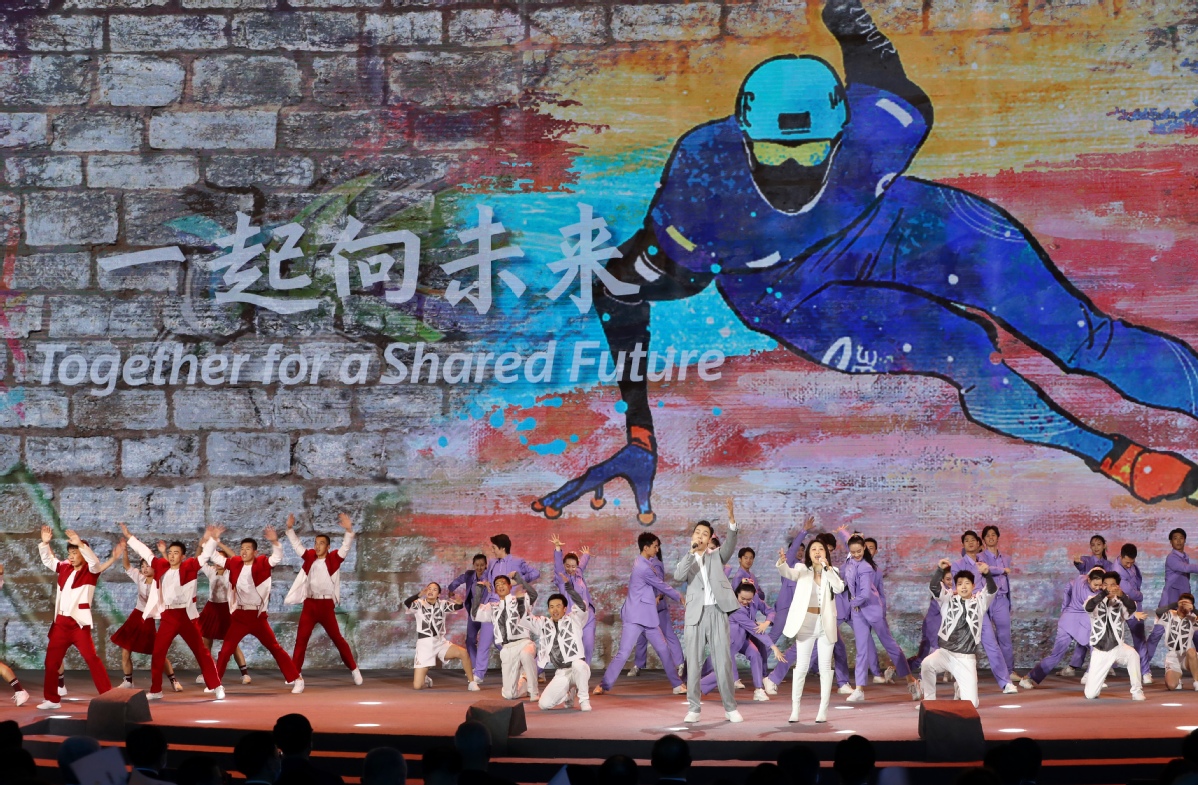 The Beijing 2022 slogan impressed the International Olympic Committee and the International Paralympic Committee for complying with the newly updated Olympic motto "Faster, Higher, Stronger-Together", said Olympic promoters.
"Beijing 2022's slogan boasts a strong appeal to the world nowadays that all mankind has only one future, a shared one," said Jiang Xiaoyu, vice-president of Beijing Olympic City Development Association. "So the solution for creating a better world is simple and clear that we should push in one direction, which was embodied by the slogan."
The Games motto will be displayed-in English and Chinese-at all Games venues, on city street decorations and licensed goods to promote the value of the Olympic spirit as well as Beijing's vision of hosting the Games in an open and shared manner.
All the Games' 12 competition venues have been completed and tested with the remaining decoration and renovation projects on non-competition venues and some temporary facilities scheduled to be completed by October.
Beijing 2022 organizers are now busy finalizing details for hosting the final round of 10 test events, which will allow foreign athletes and technical delegates to participate, from October to December.
Benefiting from an IOC-initiated knowledge transfer program, Beijing 2022 organizers have been developing their own COVID-19 countermeasures, reflecting on the protocols adopted by their Japanese counterparts during the Tokyo Summer Games.
"Entering the home stretch in our preparations for the Games, we are confident in addressing all kinds of challenges ahead to present the world an excellent edition of the Winter Olympics in a streamlined and safe approach," said Beijing Mayor Chen.
Most Popular
Highlights
What's Hot