DPP's independence moves 'doomed to fail'
Share - WeChat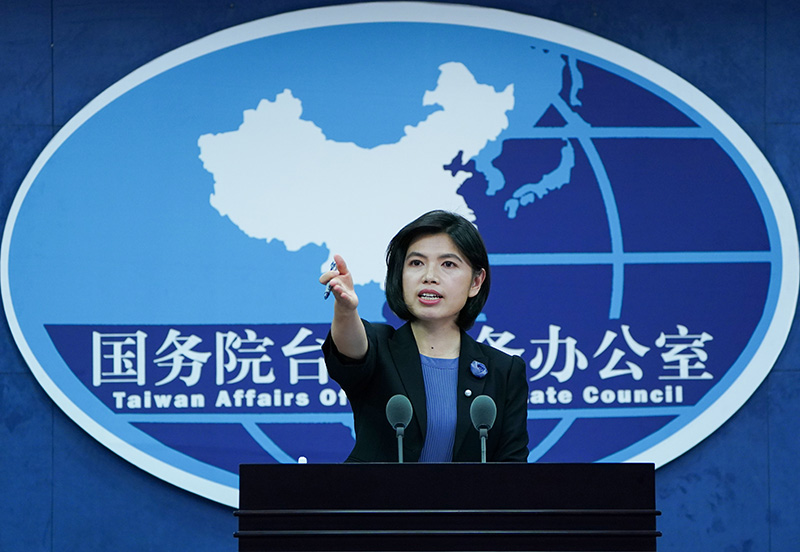 Any attempt by the ruling Democratic Progressive Party in Taiwan to seek independence by force will be doomed to fail, a Chinese mainland spokeswoman said on Wednesday.
Zhu Fenglian, spokeswoman for the Taiwan Affairs Office of the State Council, made the remarks at a news conference in Beijing after a media report said Taiwan's five-day Han Guang military exercise included a simulated scenario of attack from the mainland.
The island's defense authority has submitted a budget proposal for the next year of a record NT$471 billion ($17 billion).
Zhu also refuted a report issued by the island's defense authority at the end of last month that hyped the "military threat" from the mainland.
"All recent actions taken by the People's Liberation Army were aimed at safeguarding the country's sovereignty and territorial integrity and were directed against foreign forces and separatist activities, not against Taiwan compatriots," she said.
The DPP authorities and "Taiwan independence" forces have been colluding with foreign forces and constantly making provocations, which is the root cause of the current tension and turbulence across the Straits, she added.
Zhu also condemned the DPP for seeking independence on several international occasions.
Taiwan leader Tsai Ing-wen attempted to peddle the "two states" delusion by referring to the Chinese mainland as the "neighboring country" in a recent speech.
"Taiwan is an inalienable part of China," Zhu said. "The two sides of the Taiwan Straits are not state-to-state relations, which is a fact that no one or any force can change."
The island has also been lobbying its "diplomatic allies" to voice support for the inclusion of Taiwan in the United Nations as the 76th session of the UN General Assembly is being held from Sept 14 to 21.
Taiwan, as a part of China, has no right to participate in the UN, which is an intergovernmental international organization of sovereign states, Zhu said, adding that the DPP administration was taking the opportunity to seek independence.