iPhone 13 to heat up 5G smartphone market
Share - WeChat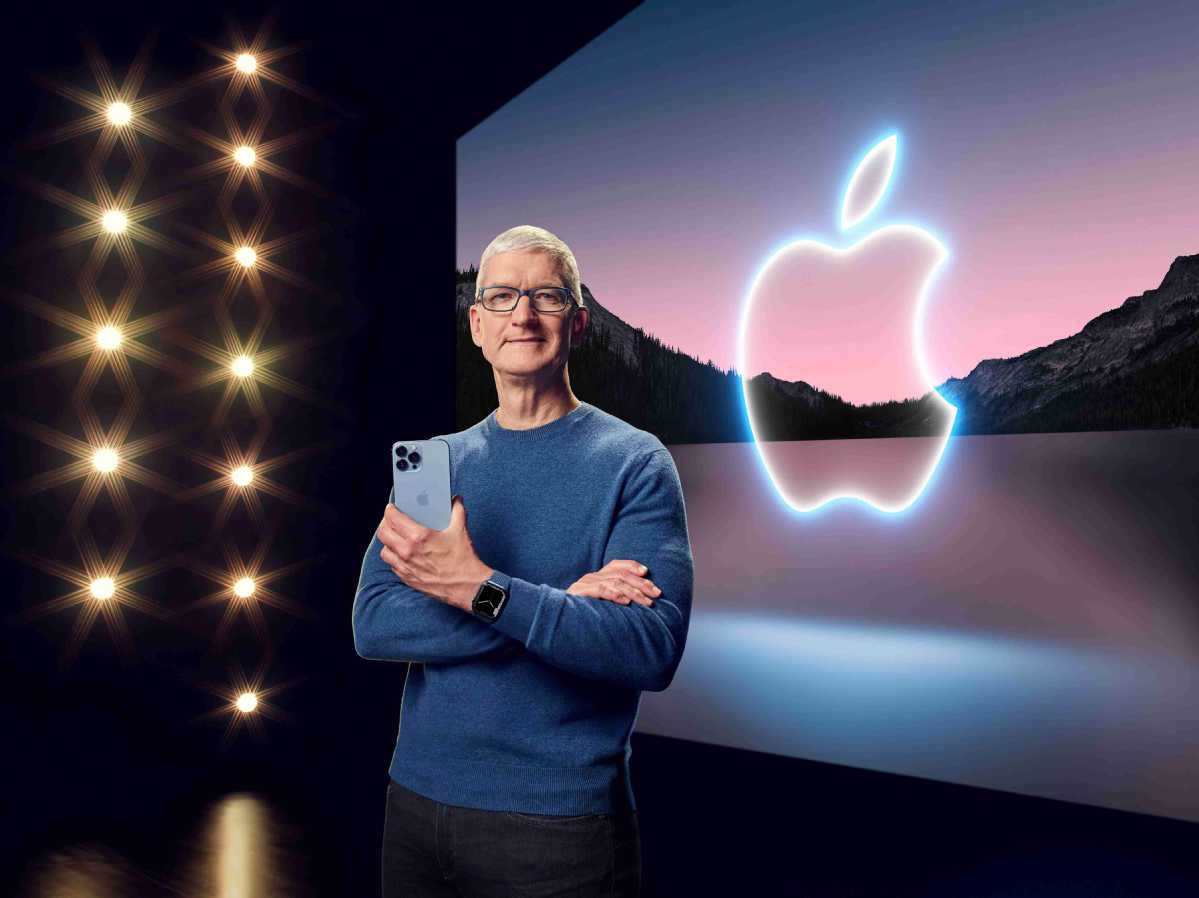 China's high-end smartphone market is set to witness intensified competition with the arrival of the 5G-compatible iPhone 13 series from Apple Inc, industry experts said on Wednesday.
Domestic brands such as Xiaomi, Oppo and Vivo are vying to launch more feature-packed 5G smartphone models to attract Chinese consumers, they said.
Apple unveiled its new iPhone 13 series on Tuesday in the United States. Competitive pricing, larger storage capacity and higher screen refresh rate distinguish the new model.
Wang Xi, research manager of global market consultancy IDC, said the price of premium smartphones equipped with Android operating system continued to rise in recent quarters, so the launch of new iPhones is expected to help Apple further expand its share in the domestic high-end handset market.
According to Wang, the price of the iPhone 13 with 128 gigabytes of storage is about 800 yuan ($124) lower than that of the iPhone 12, which may trigger some tech-savvy consumers, who have not yet switched their smartphones due to budget shortfalls, to upgrade to the new iPhones.
Domestic companies such as Xiaomi, Vivo, Oppo and Honor are scaling up efforts to foray into the high-end smartphone segment, which will further intensify competition as Huawei's smartphones business was crippled by US government restrictions, said Zhang Mengmeng, research analyst at Counterpoint Research, a market research provider.
"Apple's latest models don't demonstrate strong innovation push in appearance, design and functionality, and some existing Apple users, who have already upgraded to the 5G-enabled iPhone 12 series launched in October, are unlikely to switch again," Zhang said.
Counterpoint also estimated the iPhone 13 could allow Apple to capture 33 percent of global 5G smartphone shipments this year through an early launch.
Data from IDC showed that 79 million smartphones were shipped in China in the second quarter of this year, down 10 percent year-on-year. The decline was the result of the weaker-than-expected demand and a lack of flagship products that could trigger consumer interest.
Vivo was the top brand favored by Chinese buyers with a 23.5 percent market share, followed by Oppo, Xiaomi and Apple. Honor, which was spun off from Huawei, entered China's top five list for the first time, but its shipments were down about 46 percent, IDC said.
It said the top four had significant year-on-year growth, but could not make up for the sharp decline of others such as Huawei.
Amber Liu, a research analyst at Canalys, a market research firm, said the shipments of smartphones priced more than $700 accounted for 19.8 percent share in the Chinese mainland market in the first half of the year.
Faced with mounting competition from Android flagship and foldable phones, Apple needs to make changes like lowering the average price of products to retain more domestic users, said Liu, adding the company is also trying to meet the needs of different consumers by differentiating the configuration and price of each product line.
Liu said Apple's pricing strategy will affect the subsequent pricing and strategy of high-end Android smartphones, and the domestic high-end smartphone market is full of vitality but its pattern will change this year.