Landmark stadium symbolizes close Sino-Cambodian ties
Share - WeChat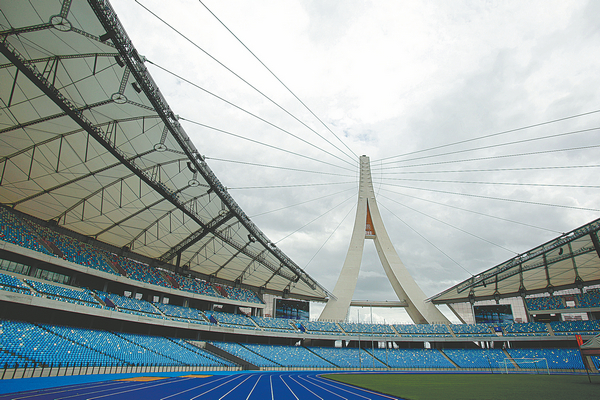 PHNOM PENH-Traveling along National Road 5 in the suburbs of Phnom Penh, tourists can easily see a mammoth "sailing ship-shaped "structure, the China-funded Morodok Techo National Stadium.
The stadium will be the centerpiece venue for tournaments when Cambodia hosts the Southeast Asian Games for the first time in May 2023.
Developed by the China State Construction Engineering Corp under China's grant aid, the project started in August 2017 and was fully completed last month.
A handover ceremony of the stadium to Cambodia was held on Sunday in the presence of Cambodian Prime Minister Samdech Techo Hun Sen and visiting Chinese State Councilor and Foreign Minister Wang Yi.
Cambodian Tourism Minister Thong Khon, who is also the president of the National Olympic Committee of Cambodia, says the stadium is a great achievement in Cambodia's sports sector and a new symbol of the friendship between Cambodia and China.
The 39.9-meter-tall structure has been built in the shape of a sailing ship-both of its prows are 99 meters tall, and it is encircled by an ancient Angkor-style moat.
"The sailing ship symbolizes a long-standing traditional friendship between Cambodia and China because Chinese people used to travel by sailing ships to Cambodia in ancient times," Thong Khon says.
He says the 99-meter-tall prows of the sailing ship-like stadium depict the gesture of sampeah (placing the palms together in a prayer-like fashion as a greeting or a way of showing respect in Cambodia), which truly reflects Cambodian culture and tradition.
Covering a 16-hectare parcel in the 85-hectare Morodok Techo National Sports Complex, the five-story stadium has been constructed with advanced technology and high-quality materials, he says.