Xi extends condolences over passing of Portugal's former leader
Share - WeChat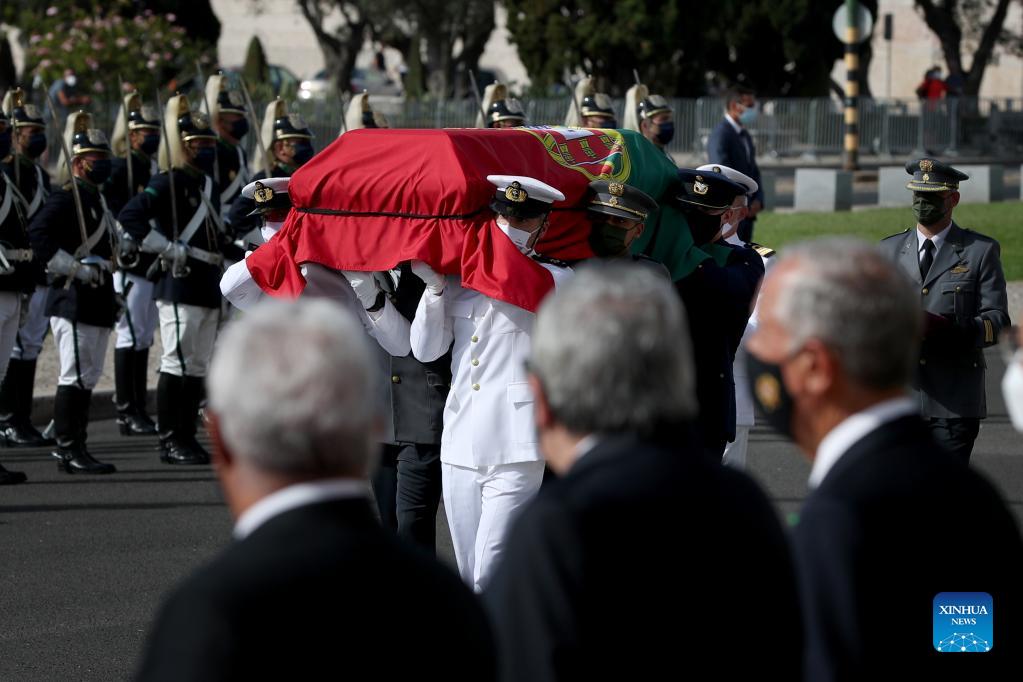 President Xi Jinping has expressed condolences to Portuguese President Marcelo Rebelo de Sousa over the death of former Portuguese president Jorge Sampaio, who died on Friday at the age of 81.
In a message sent on Sunday, Xi said that Sampaio, as a prominent Portuguese statesman and leader, had a high reputation in the international community. Sampaio was president from 1996 to 2006.
It was while Sampaio was president that Macao smoothly returned to the motherland in 1999 and China and Portugal established a comprehensive strategic partnership in 2005, Xi said.
After leaving his post as president, Sampaio still cared about China-Portugal relations and supported bilateral exchanges and cooperation, Xi added.
Xi said he highly values the development of China's relationship with Portugal and stands ready to work with his Portuguese counterpart to carry forward the traditional friendship and deepen bilateral cooperation in all areas in order to benefit the two countries and their peoples.
Sampaio visited China twice, in 1997 and 2005, and also attended Macao's 1999 handover ceremony, held by the Chinese and Portuguese governments.
The late United Nations secretary-general Kofi Annan appointed Sampaio as his special envoy on tuberculosis in 2006. The following year, Annan's successor, Ban Ki-moon, named him the high representative for the UN Alliance of Civilizations.
UN Secretary-General Antonio Guterres, a former prime minister of Portugal, called Sampaio "a remarkable leader and compassionate human being".
"Portugal lost a statesman, and I have lost a dear friend," Guterres said.