Diplomat: President's speech shows China a responsible global player
Share - WeChat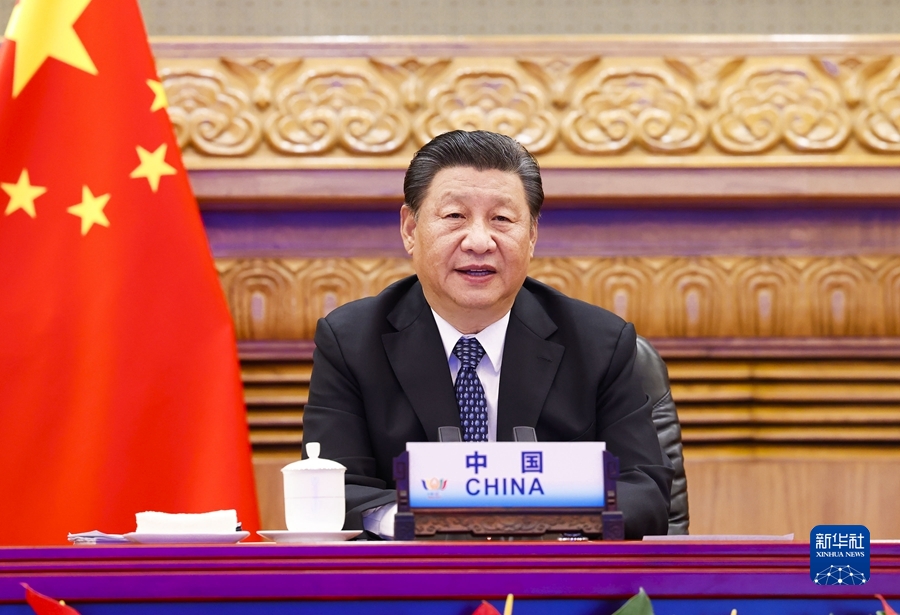 President Xi Jinping's speech at the 13th BRICS Summit showed China is taking up its responsibilities as a major global player by promoting international cooperation to fight against the COVID-19 pandemic and taking practical actions to ensure accessibility and affordability of vaccines, a senior Chinese diplomat said.
Vice-Foreign Minister Ma Zhaoxu made the remark at a news briefing on Thursday after Xi addressed the summit via video link in Beijing. Xi announced that China will donate an additional 100 million COVID-19 vaccine doses to developing countries this year to contribute further to global anti-pandemic cooperation.
BRICS is a bloc that consists of five developing countries: Brazil, Russia, India, China and South Africa.
At a crucial time when the world is faced with the pandemic and changes unseen in a century, Ma said that Xi's participation in the meeting helped draw a blueprint for BRICS cooperation and gave directions for global efforts to fight the virus and promote global economic recovery.
As the pandemic accelerated the evolution of the international landscape, some countries have played small clique politics and practiced unilateralism disguised as multilateralism, Ma said.
However, Xi's call for true multilateralism, which includes adhering to the purposes and principles of the United Nations Charter and safeguarding the UN-centered international system, added more stability to a world full of uncertainties.
In the New Delhi Declaration adopted by the summit, leaders also reiterated their belief that effective and representative multilateralism is essential for enhancing resilience against current and future global challenges, promoting people's well-being and building a sustainable future for the planet.
Speaking of the approach of promoting common development proposed by the Chinese president, Ma said it not only indicated directions for the world to realize stronger, greener and healthier development after the pandemic, but also boosted the confidence of all countries, especially emerging economies and developing countries, to implement the 2030 Agenda for Sustainable Development.
The vice-minister also said that as the bellwether among emerging market countries, BRICS plays a vital role in facilitating global recovery and narrowing the development divide.
Xi's proposition of strengthening unity and further enhancing the cooperation of all aspects among BRICS countries will help ensure the long-term and stable development of BRICS cooperation, Ma added.